Becoming a UAL student is a life-changing experience, and it's about so much more than the course you choose to study. You'll grow in confidence, meet new people and live at the heart of London, a global, cultural and creative city.
Inspiration can be found in every pocket of the city, with creative culture touching the daily lives of Londoners. West End theatres sit alongside independent galleries. The brutalist architecture of the Barbican is a short walk from the city's skyscrapers. Brick Lane offers a canvas for budding street artists, next to a jumble of textiles shops and let's not forget the popular beigel bakeries.
Life in the capital is all about making connections. Wherever you come from or whatever your background, you will meet like-minded people. More than eight million of us call this diverse and vibrant city home. Around 300 languages are spoken here and over 270 nationalities are represented. You can join them.
We wanted to find out what it's like to study in London directly from our students, so we asked them to share their thoughts and tips.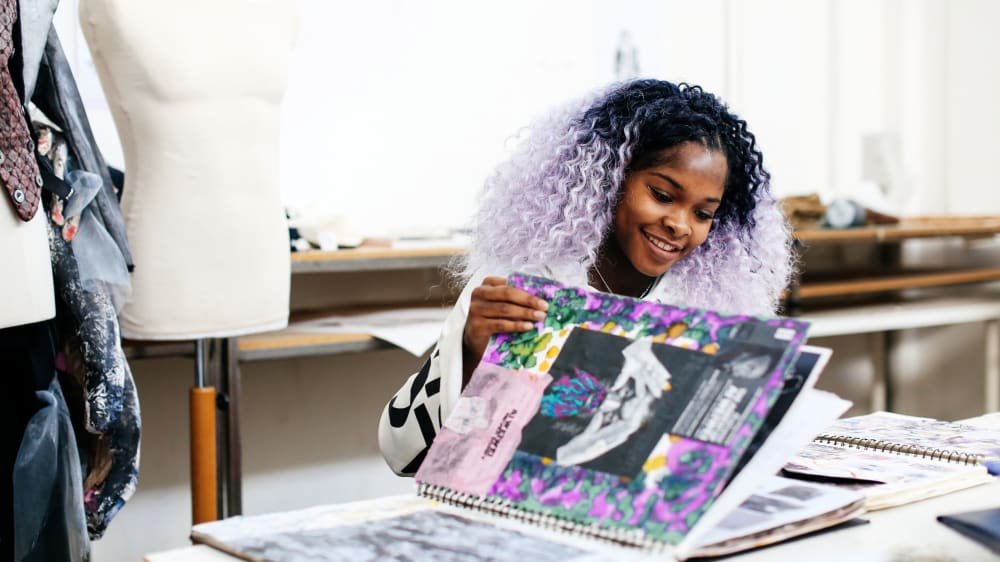 "London is one of the best places to study"
"London is one of the best places to study because you have everything at your fingertips. From the most exclusive fashion shows to the secret art exhibitions and after parties. Everywhere you go there is something that's inspirational."

Tanikha studies BA (Hons) Theatre Design at Wimbledon College of Arts. A short commute from the city centre, Tanikha's favourite spots in Wimbledon include Dundonald Park, which always makes her feel relaxed.

Tanikha Allen, BA (Hons) Theatre Design, Wimbledon College of Arts
"Set a weekly budget you can stick to"
Dominic is originally from London so is familiar with how to budget and make the most of the city.

"Work out what are essentials and what are luxuries and set a weekly budget that you can stick to. Don't be too tight with yourself - still allow yourself to enjoy your studies while having time to go out and socialise."

Dominic also works as an ArtsTemp as part of UAL's in-house temping agency, which helps to cover extra costs involved in materials for projects completed throughout his degree.

Dominic-Afsheen Akhavan-Moossavi, BA (Hons) Fashion: Fashion Design Menswear, Central Saint Martins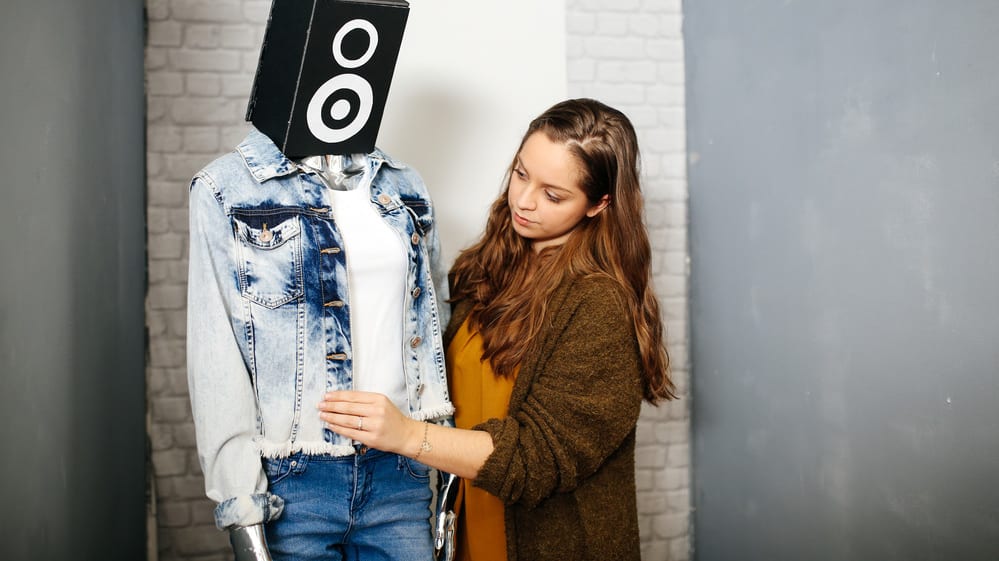 "Lots of industry projects working with companies"
Jaz completed a UAL Visual Merchandising short course which helped her decide to apply for BA (Hons) Fashion Visual Merchandising and Branding.

"I've loved working on my final major project - bringing together all my experience from the past two years. The tutors have been amazing, which has really helped me to enjoy what could have been a really stressful time!

Our briefs have included lots of industry projects too, working with companies like John Lewis and Liberty, which has been so valuable."

Jaz Martell, BA (Hons) Fashion Visual Merchandising and Branding, London College of Fashion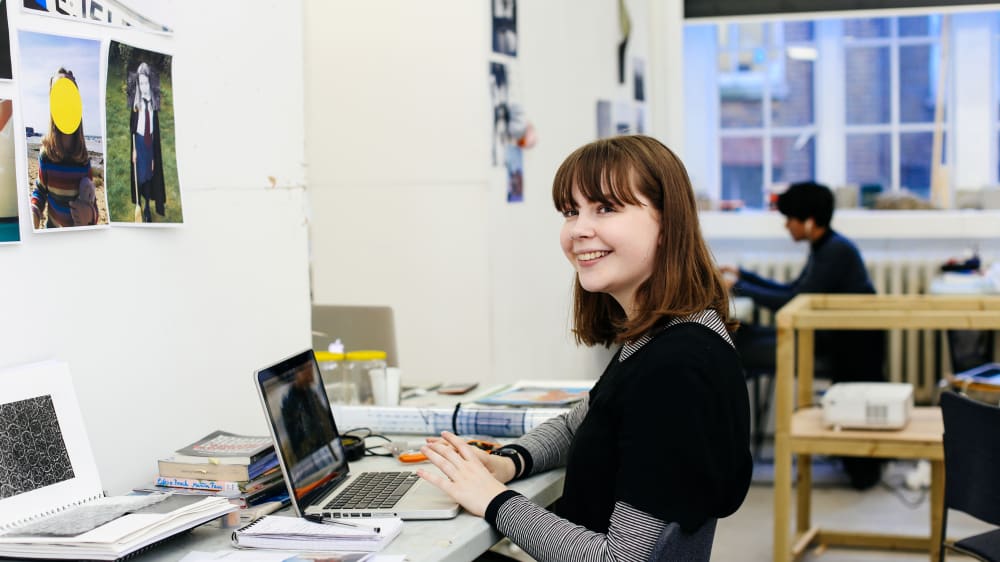 "Invaluable advice and endless amounts of knowledge"
"Our tutors, most of which are current art practitioners, are one of the best things about being a student at UAL. They give you invaluable advice and have endless amounts of knowledge about their subject to share."

Polly chose to study at UAL because she wanted to be in a busy city environment surrounded by art and like-minded students to draw inspiration.

"London is such a big place and there is something for everyone - especially UAL students who want to wander endlessly around art galleries!"

Polly Green, BA (Hons) Photography, Camberwell College of Arts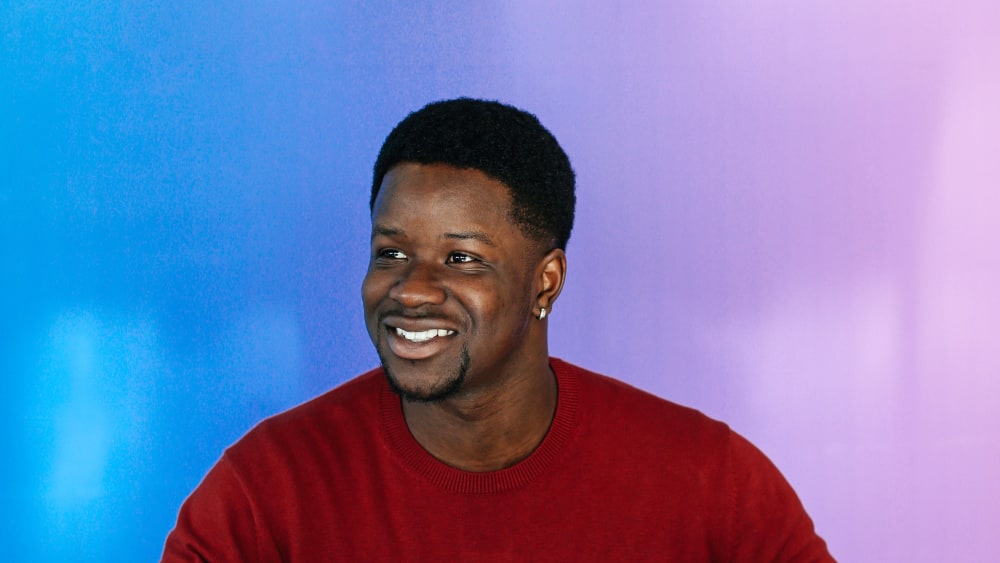 "The opportunity to experiment"
"One amazing thing about being a UAL student is the opportunity you have to experiment. You can see what's working and what isn't, with professional help from experts."

Tevin also appreciates London as a great place for networking, giving students opportunities to meet people within your industry.

"London is an amazing place for students – the networking opportunities are endless. Meeting people from industry that you admire will give you the best possible chance to excel in whichever career you wish to pursue."

Tevin Akinyemi, BA (Hons) Advertising, London College of Communication