Originally from Shropshire, third-year Textile Design student Ella studied her Foundation Diploma in Manchester, but always knew she wanted to make the move to London for her degree.
I have been inspired by London everyday I have lived here and I think it has fed into my work and changed the way I make art. I also think it is so amazing to be part of one of the biggest creative industries in the world in London. On our course we have had live briefs with some large companies and have had lectures from inspirational designers which I think would be less common in other parts of the UK.
The Tate Britain is next door which is great, we can get free access to the exhibitions there if we are studying at Chelsea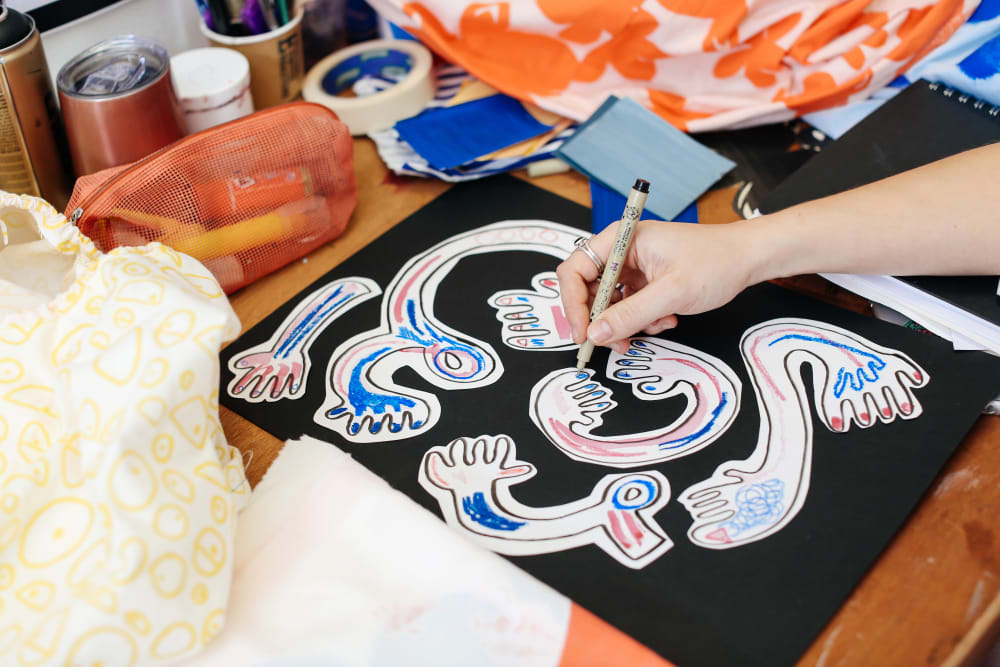 We are a ten minute walk from Parliament and Westminster Abbey, there are some lovely, old pubs near by. Also the best lunch at Lebanese Gardens in Pimlico!
My typical day being a student at UAL revolves around my studio space. In the Textiles building in Chelsea there is beautiful bright and old studios which people are always working in. All of the textiles design students are in this building so there is a lovely community.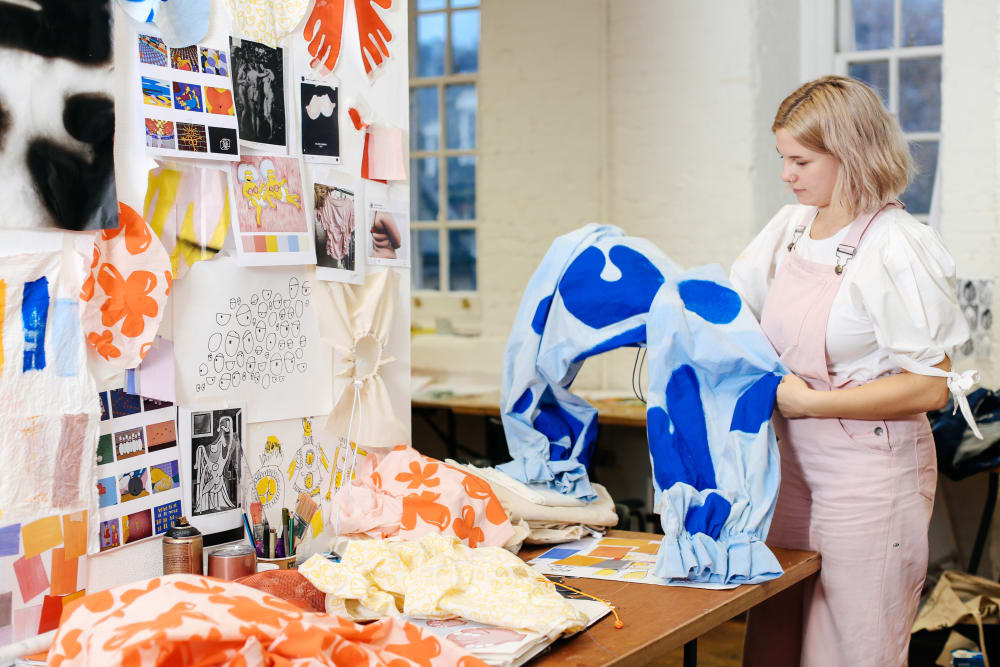 There are so many galleries, museums, theatres and creative events going on all of the time and, as students, we have the time to visit them all!
Sometimes I pop into central London to go to a museum or gallery or to buy some fabric. My studio space is so important to me because I use the wall as a collage for my ideas and it is a central grounding for my creativity.
My advice to new students starting at UAL is to explore! Make the most of everything that's thrown at you and always try to keep an open mind.