Story
Reporting back on Kick-off of Fashion and Ethnicity Interest Group
Written by

Post-Grad Community

Published date

28 October 2020
Share story

Fashion is culture. The way we dress our bodies reflects our origins, the groups we associate ourselves with, who we believe we are, and what we want to be. Ethnicity, as reflecting our heritage, familial groups and active cultural practices, informs the way we experience the world. The Fashion and Ethnicity Interest Group, a platform to connect students and researchers exploring how ethnicity intersects with practices of fashion, kicked off on 17 September online.
In its second session, led by Rawan Maki, the group explored theories of corporeal experience and "languages" of fashion, both of which are inextricably tied to sociology, ethnicity, and practice. The session started with a joint reading of short excerpts on Merleau-Ponty and Roland Barthes.
Rawan shared her research on the language of fashion and sustainability in Bahrain. This includes a list of terms used locally to describe everyday fashion practice, systems, and spaces. Language, as a starting point for fashion, can shed light on a society's social systems and practices, and define a local fashion ontology. For instance, terms for spending time in a mall or fashion space, or the way a garment is carried on the body, respectively signify social and corporeal aspects of fashion. In Rawan's work, language and corporeal experience are used both to explore Bahrain's fashion system and develop its own definition of sustainability.
At the heart of his [Barthes'] inquiry, therefore, is the hypothesis that real clothing – that is, what we wear in our everyday existence – is secondary to the ways in which it can be articulated in the verbal and iconic rhetoric of fashion editorials and fashion spreads: 'Without discourse there is no total Fashion, no essential Fashion' (Barthes, 1990: xi).
— Roland Barthe P132, Semiology and the Rhetorical Codes of Fashion", Thinking through Fashion
The group interrogated the two themes of language and corporeal experience, sharing anecdotes of terminology in different geographies, as well as the corporeal or "embodied" experience of wearing specific garments in different cultures. For instance, the way an abaya "falls on the body" and "imbues the wearer with a sense of modesty" in the Arab Gulf. This was compared to the significance of "church clothing" in Jamaican culture, where femininity and modesty intertwined in the corporeal experience of "church dress". One conducts themselves differently in an abaya, or church clothes.
What has been ignored is that fashion is not just about the creation of a specific 'look' but is also about the comportment of the body in space. Particular garments are significant not just for the meanings they communicate or for their aesthetic appearance, but because they produce certain modes of bodily demeanour.
— Maurice Merleu-Ponty P115, The Corporeal Experience of Fashion", Thinking through Fashion.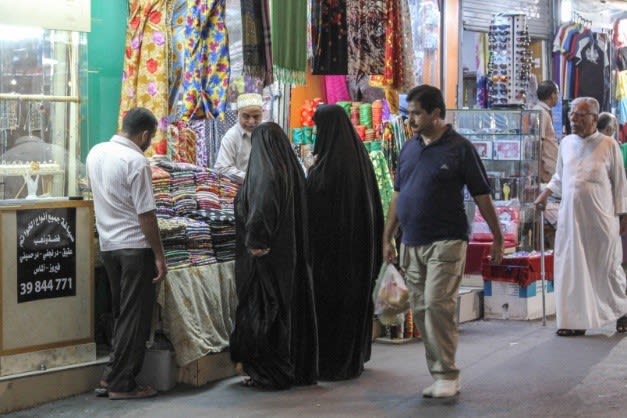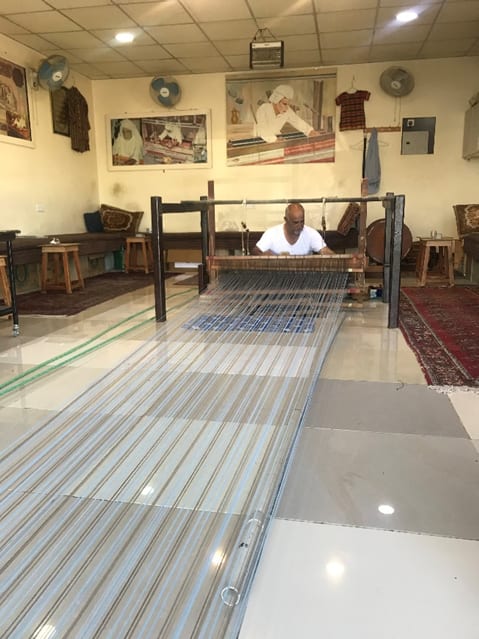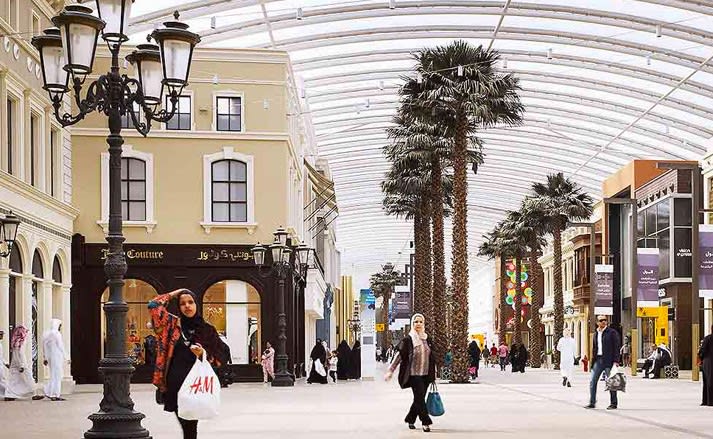 Another discussion on corporeal experience was status symbols and how they may cause a wearer to carry themselves differently in a given context. In the Arab Gulf, jewellery is often used to denote luxury and status, even in everyday dress. Make-up is also an indispensable part of dressing up, possibly because modesty makes both jewellery and make-up easy-to-display trends. To connote some semblance of economic means in Jamaica, a pair of Clarks shoes act as a status symbol, especially for men; alluding to comfort, quality, and the luxury of import. This is highlighted in music from top artists glorifying the significance of the shoes.
In the examples above, both language and corporeal experience define "fashion" in its local context. Rawan argues that to develop a local definition of fashion sustainability, these two elements must be explored. Neglecting these dimensions of fashion in local contexts risks super-imposing a Western or Eurocentric understanding of fashion due to its global dominance.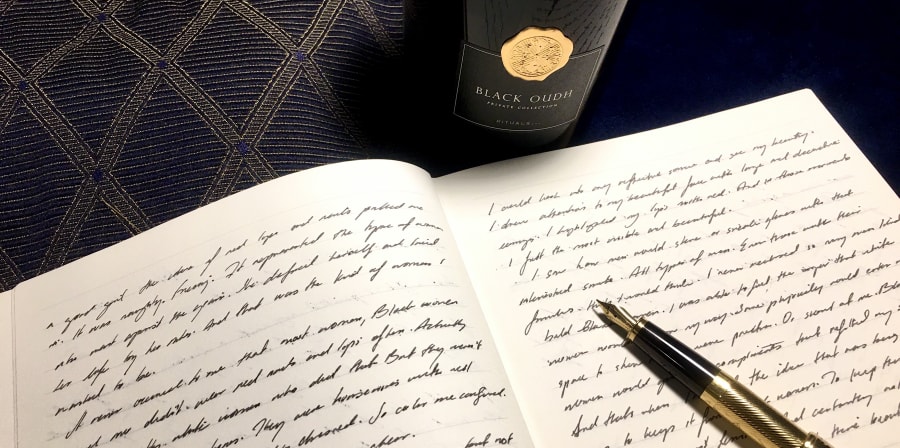 The next meeting
The next session is on Thursday 6 November 2020, and will be led by Kadian A Gosler exploring the intersection of ethnicity and fashion. Utilising Black Feminist Autoethnography and Autobiography, she reflexively and critically interrogates how clothing has shaped and continues to shape her marginalised lived experience through journaling. A group discussion will follow on a clothing experience framework and its usage in navigating wearers self-representation. Visit the Fashion and Ethnicity Interest Group page
The Fashion and Ethnicity Interest Group meets on the first Thursday of every month. The group is run by three PhD candidates at the London College of Fashion: Anushka Tay, Kadian Gosler, and Rawan Maki.
Join future meetups by emailing Fashionandethnicity@gmail.com.
Post-Grad Interest Groups
UAL's Post-Grad Community supports a growing number of issue-specific, cross-disciplinary interest groups led by postgraduate students and academics.
​These groups connect creatives with shared research/practice interests across different specialisms and subject areas.
PhD students have launched interest groups in the past to coincide with exhibitions and symposiums that they have organised under the same theme. Students have also used Interest Groups as a working group towards research or a standalone event or series.
​Want to start an Interest Group? visit the Post-Grad Interest Group Directory