Text and Images by Johnny Wilkes, MA Innovation Management, CSM and Olivia Mossuto MA Fine Art, Chelsea (both Post-Grad Community Ambassadors).
---
Artists have always had the daunting task of encouraging discursive dialogue, brainstorming creative solutions, and spreading awareness about contemporary issues in a moral and ethical way. Our current dilemma considers how we can address the climate crisis with art.
So how can we address the vast complexities of environmental degradation or the sixth mass extinction without simply making more stuff? "Remember Nature!" centered on the exploration and conversation of just that.
Recorded below are statements from participants looking to answer these questions, as well as become greener and kinder as both artists and humans.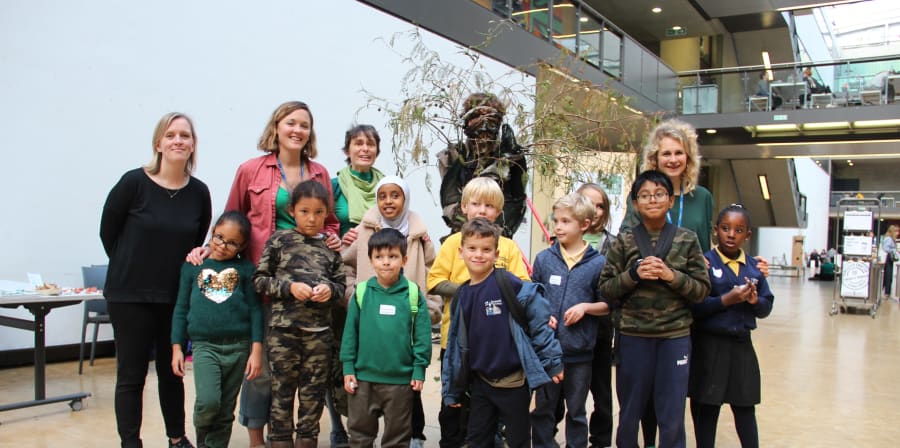 What is the one message you would want the audience to take away from your performance/activity/panel?
When you are outside you smell the fresh air, and the leaves, and sticks, and remembering how we need trees and everything we have in this world now to survive.
– Brecknock Primary School Students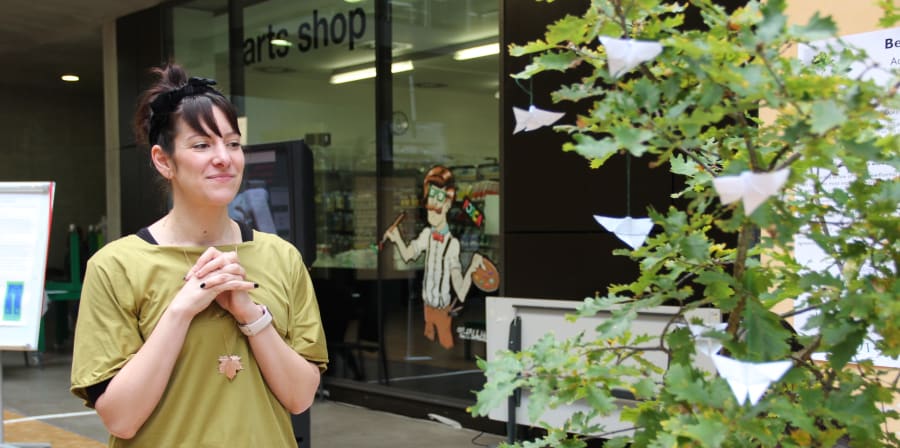 I wanted the audience to just feel a bit responsible for what's happening at the moment, not to feel guilty, but to understand that there is a real possibility for individual change.
– Julieta Kilgelmann, MA Performance Design and Practice CSM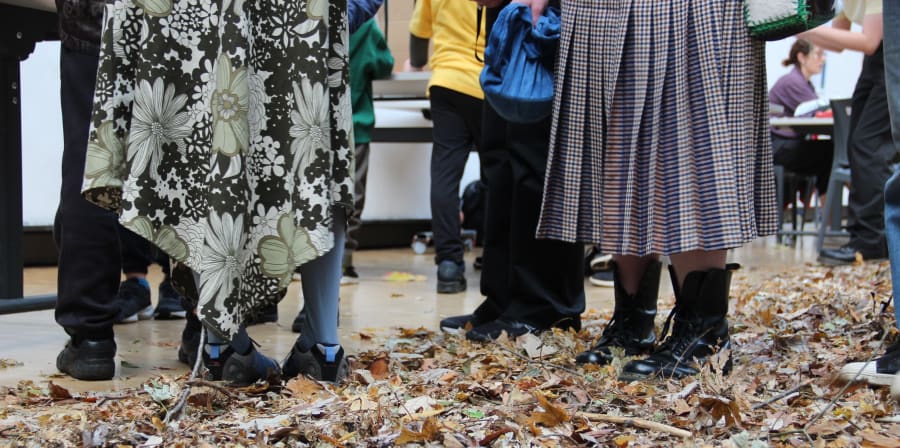 What does "Remember Nature!" mean to you?
I am really interested in looking at things from a non-human perspective. This is all about how nature is finding ways to exist/evolve, despite our human interference.
– Becky Lyon, MA Art and Science CSM Alumna
It's not just good enough to remember nature. It needs to be embedded with every approach we take in everything - as artists - where we get things from, how much waste we create, and being conscious of that.
– Judy Hallgarten, MA Narrative Environments CSM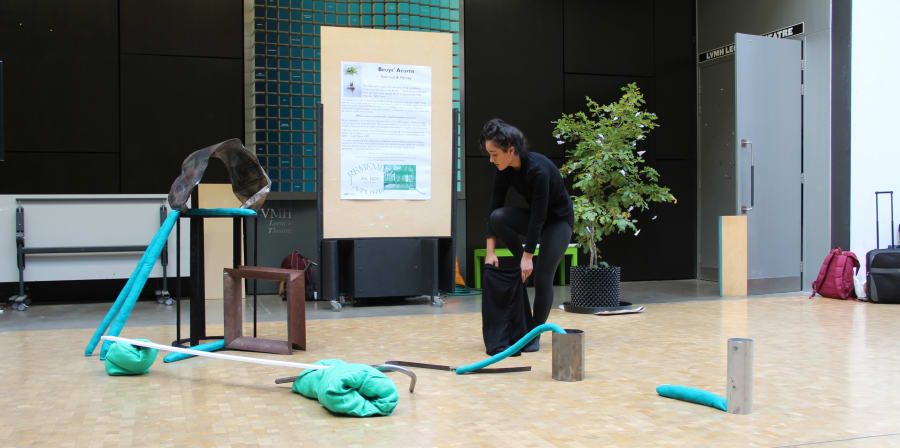 It is broader than what we think. We think of nature as like plants and grass. But actually nature in its whole is a spiritual force with metaphysical qualities. Remembering the fact that it has a greater power above us and we have this relationship with it that we need to understand and connect with.
– Shania Selvendran, BA Performance Design Practice CSM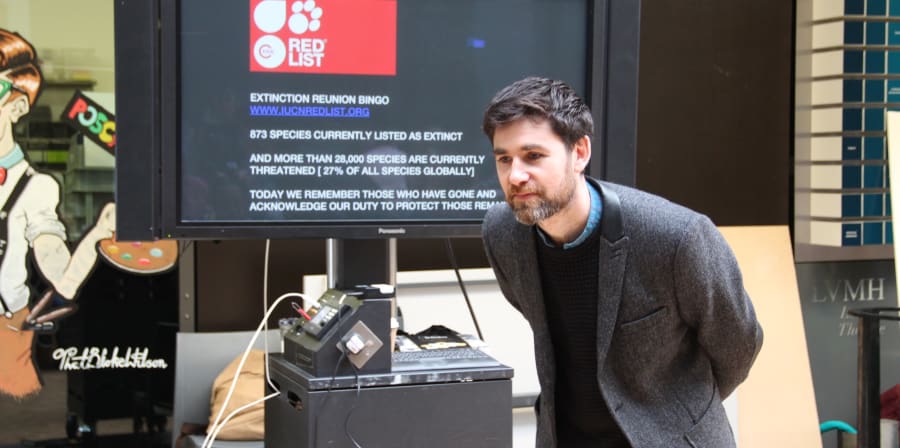 I think remembering nature should be a daily activity.
– Gary Campbell, Sustainability Coordinator CSM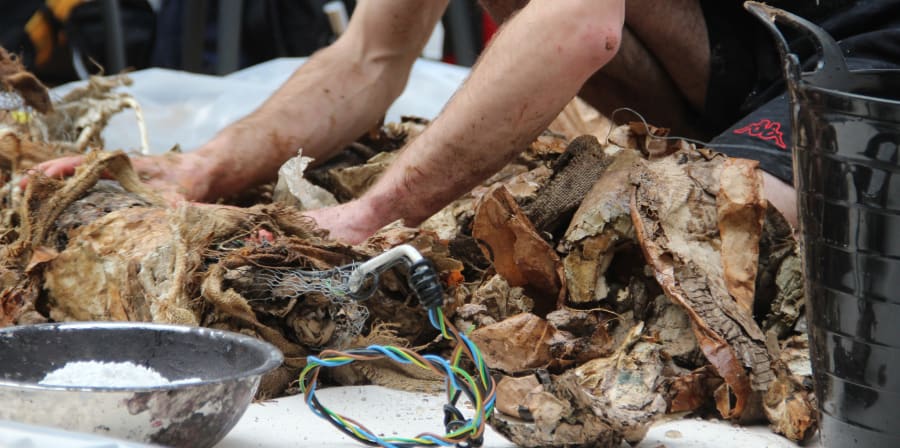 How do you think we can best move forward into a future that is cognizant and respectful of all earth's flora and fauna?
To be successful we have to do something at a very fundamental level. Changing the way that we perceive the world and moving away from the Western history of exploitation and towards something that is closer to an indigenous way of life that is more respectful towards nature.
– Oscar Towe, MA Art and Science CSM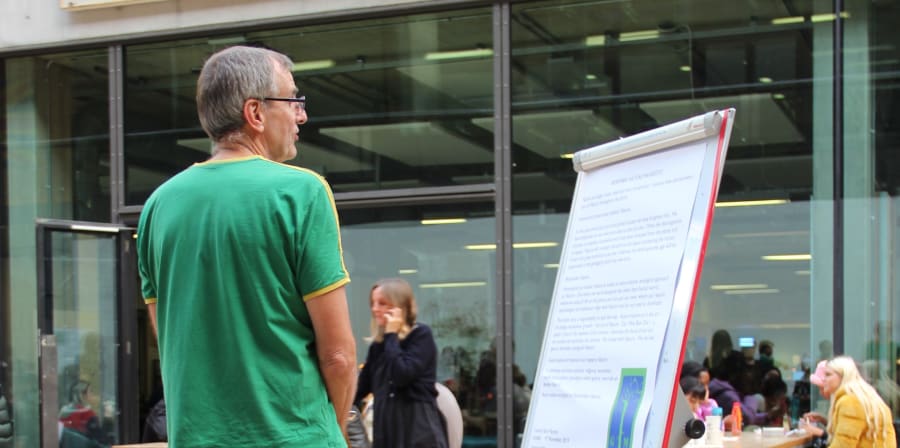 I have been working on the environment for 35 years and I have seen more hope of it happening in the last 18 months than I have seen in all those 35 years. In the sense that public perception has changed to what is going on, the weather is visibly changing and people are beginning to see that it is a real threat. And the young people are leading the way with this.
– Phil Barton, MA Art and Science CSM
---
More Information
"Remember Nature!" was a full-day event programme on Monday, November 4, 2019 organized and hosted by MA Art and Science student Phil Barton. This day was the fourth anniversary of Gustav Metzger's 'Call for Action to Remember Nature' issued in The Street at Central Saint Martins with the help of UAL Students. He believed that it was the duty of artists to lead the way.
---
At a time when the Sixth Great Extinction is proceeding apace, the Earth's natural systems are breaking down and UAL has declared a Climate Emergency.