Story
The Possibilities of Touch
Written by

Post-Grad Community

Published date

22 July 2021
Share story

Written by Jenny Klein and Erika Trotzige, MA Fine Arts, Central Saint Martins
---
The Possibilities of Touch was an exhibition that took place in June 2021, showing work by nine artists who had all graduated from the MA Fine Art course at Central Saint Martins in the summer of 2020. The exhibition was conceived by Jenny Klein and Erika Trotzig, who had previously worked on exhibitions together.
When discussing what the show might explore, the themes of touch and materiality quickly became our focus. Touch – its possibilities, its limits and the way our imaginations respond to what we cannot touch is a particularly potent theme in a climate where touch and its traces have become fraught and loaded. Our need to touch has become more apparent than ever. We remember what surfaces, weights, and pressures feel like, we imagine stroking, pressing, holding – the experience of a certain position or movement. One aspect of the exhibition was to evoke these physical sensations.

We sent these ideas out to artists whom we thought would be specifically interested in this theme. There was a focus on sculptural work as sculpture had been a form that had particularly suffered from a lack of opportunities to exhibit during lockdown.
We brought together artists who work with materials bringing together elements that imply or embody touch – marks left by pressure, the contrasting textures of materials bound together, the visceral possibilities of a second skin, even the touch of light and shadow. These are tactilities that can be experienced and considered with our new heightened sense of awareness of objects and bodies and the spaces between them, the importance of touch and the impact of its loss.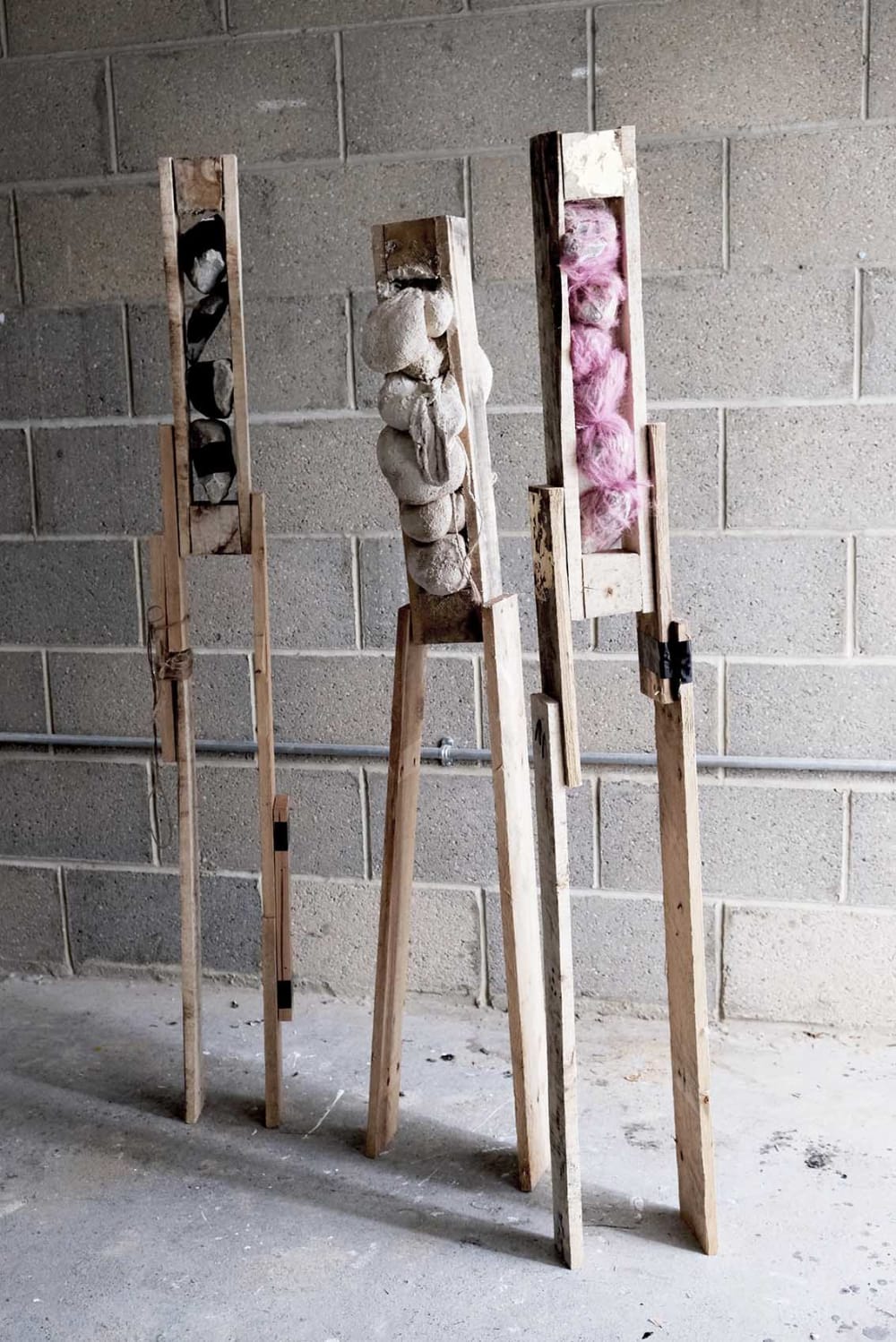 The choice of venue was key and very early on in the process, we decided on the Safehouse. A semi-derelict Victorian terrace in SE15, with peeling plaster and exposed beams, this atmospheric space is full of the traces of previous inhabitants and events. Thus the exhibition space came with a tactility all of its own, the opposite of a white cube environment.
The exhibition was originally scheduled for March 2021, however, because of the ever-changing COVID situation, we had to change the dates to June. This gave us time to put in an application for Arts Council Project Funding. Getting the funding wasn't only great news financially; it was a huge boost to our confidence and gave us extra energy and purpose moving forward.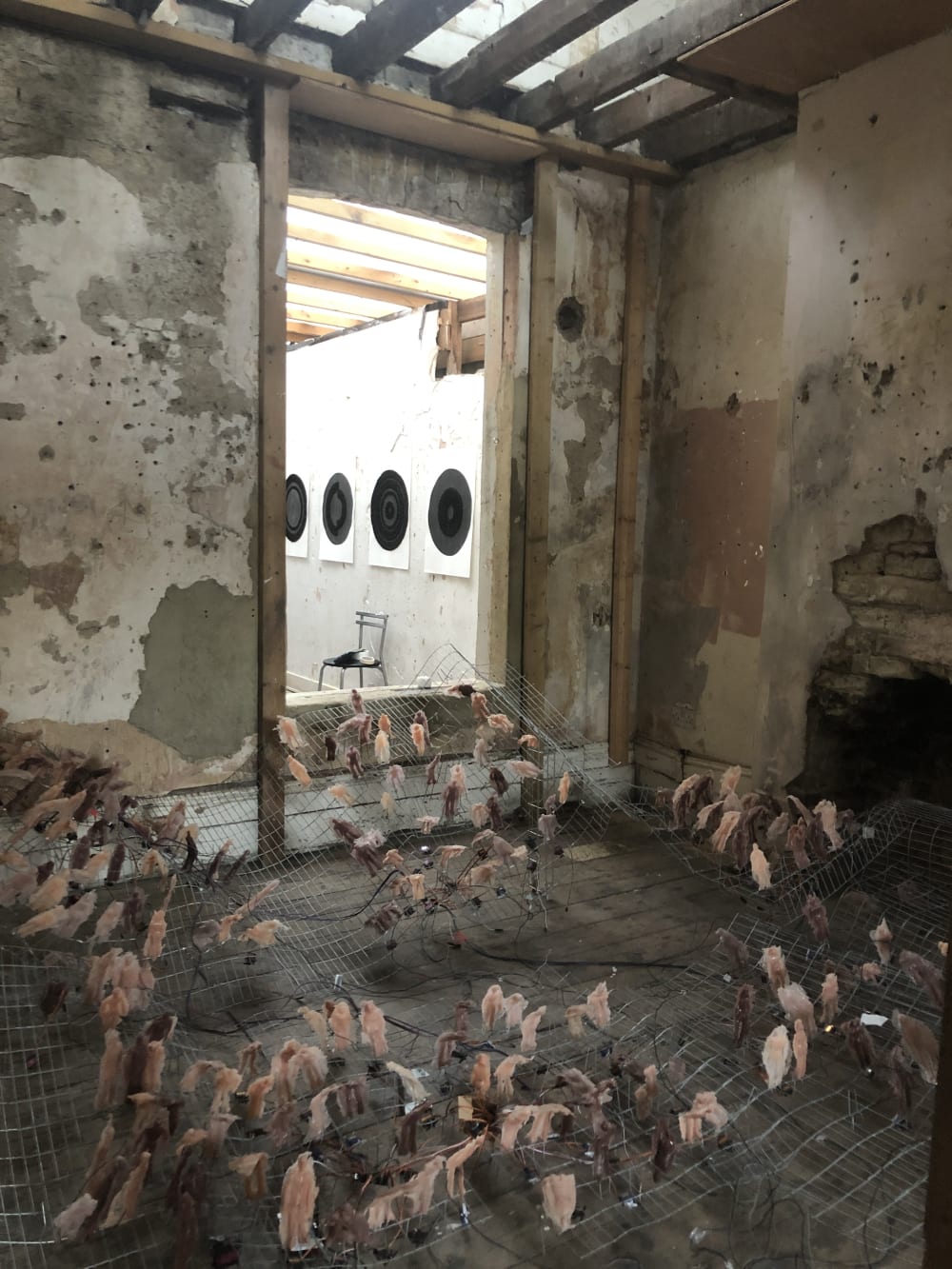 This funding allowed us to hire both Safehouses, which in turn gave the artists space to develop works that were more ambitious in scale. There was a natural editing process, as we wanted the exhibition to be a dialogue between the atmospherics of the venue and artwork. We planned in three days for the installation, which allowed us enough time to really get to know the spaces in relation to the works, and how different pieces activated each other. As we were installing, the layers and overlaps between the artists and the houses became more and more apparent, adding new dimensions to both the works and the spaces they were put in.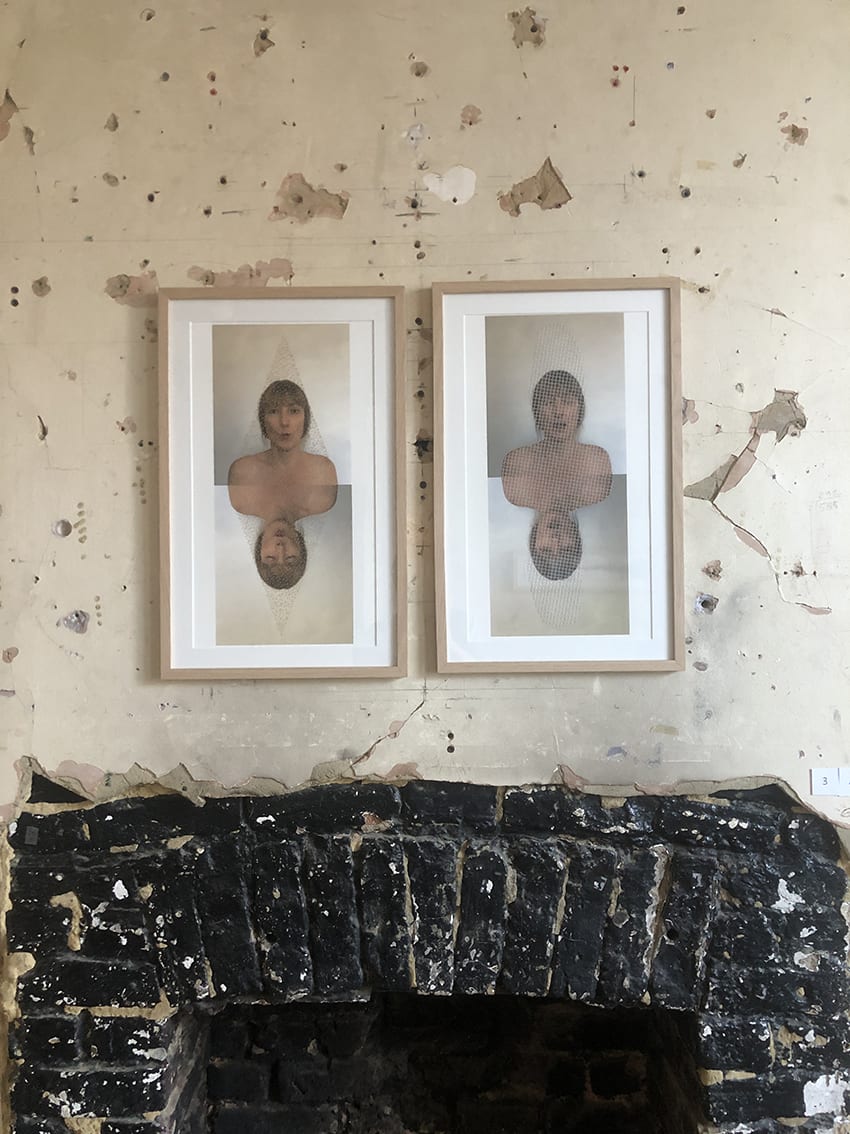 This careful planning and curation was key to the overall success of the show and allowed us to achieve what we set out to do both artistically and in terms of the organization and the response to the show. It was extremely well attended and got great coverage on social media. Our visitors' book attests to how much thought people gave to the show and how it affected them. Focusing on tactility, textures and materiality certainly touched a chord in these difficult times when so much of what we have experienced has been remote. We got local press, gave an artists' talk and ran a family sculpture workshop. We have had several approaches for more information from people studying this theme. There is no doubt that for all involved the project was well worth all the planning and work we put in.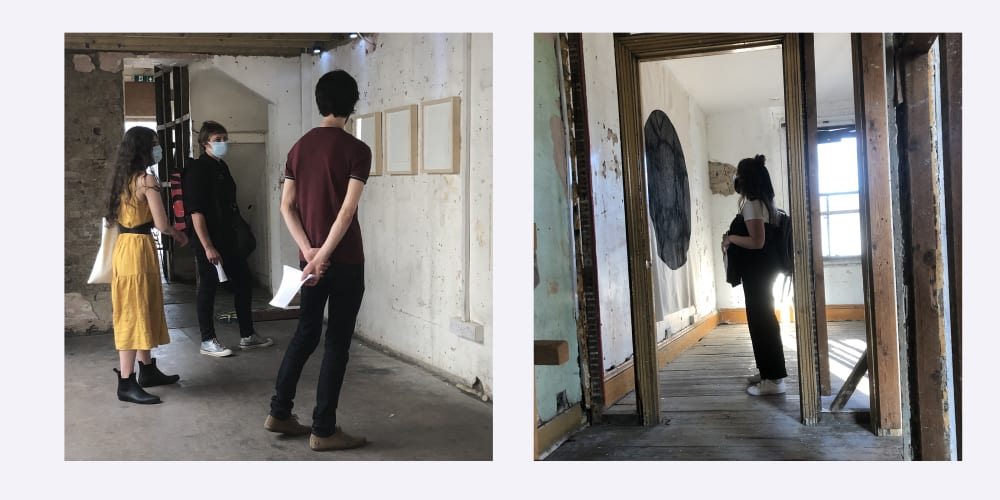 Exhibiting artists: Alexander Dixon, Giulia Federici, Jenny Klein, Emma Louise Moore, Ellie Niblock, Jacqueline Nicholls, Brian O Callaghan, Sara Shishkova, Erika Trotzig
We produced a brochure to go with the show. If you would like a copy or any more information about The Possibilities of Touch please contact Jenny Klein at jennyklein2012@gmail.com or Erika Trotzig at erika@erikatrotzig.com
---
---
UAL is home to more than 2,400 postgraduate students working across the fields of art, design, screen, communication, fashion, media and performance. Within our six world-renowned colleges, we aim to form a creative network of artists, designers and innovators.
Post-Grad Community is an inclusive platform for UAL postgraduate students to share work, find opportunities and connect with other creatives within the University and beyond.
---
A thriving online magazine of our postgraduate student voices sharing thought-provoking experiences, practices, thoughts and articles about what matters to them.
Download the PDF Guide to writing articles for Post-Grad Stories
Want to write an article? Get in touch with the Post-Grad Community team PGCommunity@arts.ac.uk