Hidden Histories
Written by 'In Conversation With' Michaela Nagyidaiová & Kristina Sergeeva
Hidden Histories has been a topic that we have been exploring on our platform, In Conversation With, for some time now. What started as a visual conversation on the topic turned into our third open call and virtual show including the work of thirteen international artists and the two founders of the platform. The theme of hidden histories has in some shape or form been present throughout both recent projects of the In Conversation With duo; Nagyidaiová's A Sense of Direction & Where the Wildflowers Grow and Sergeeva's Mailbox 44.
Through this online/virtual exhibition, we highlight and address the topic of Hidden Histories, and the multi-faceted forms they take shape in, what they could be, why they are still prevalent in today's contemporary society, why it is vital for them to be raised, and explored in the current art and photography scene.
—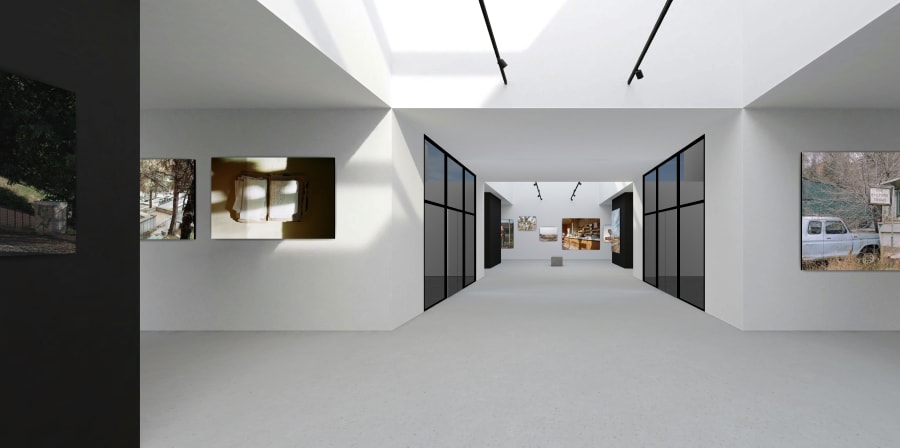 The works selected for the exhibition open up personal and concealed stories, from American witch executions, abuse in state care in Aotearoa/New Zealand, forced name-changes of the Muslim population in Bulgaria, Oregon's ghost towns, rapid urbanisation of rural northern Bulgaria intertwined with lost memories, individual and collective memory in relation to the land in Lithuania, the perceptions of past selves and how that influences our social-construct, to forgotten US naval factories in Kanagawa, Japan.
Additionally, other selected works analyse environmental topics in Italy, allotment gardens hiding from urbanisation, a popular but now forgotten Soviet Green City, and gender stereotypes associated with classical dance. We contributed by including our ongoing works, such as Where the Wildflowers Grow that explores an ancestral land affected by many conflicts including the Greek Civil War and Mailbox 44, which explores a previously classified closed town in Russia during the Cold War. All of these stories are as relevant today as they would have been in the past.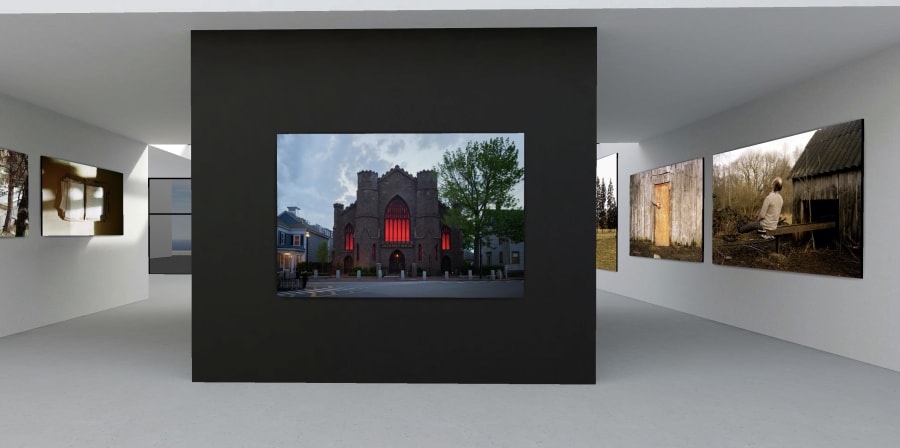 This virtual exhibition showcases the work of 15 photographers and visual artists from 9 different countries:
Giuliana Borrelli, Matteo Capone, Fraser Crichton, Margaux Crump x Jake Eshelman, Yassen Grigorov, Vera Hadzhiyska, Lorraine Olivia Hamberger, Salome Jishkariani, Martina Martorelli, Nino Memanishvili, Michaela Nagyidaiová, Masato Ninomiya, Kristina Sergeeva, Vytaute Trijonyte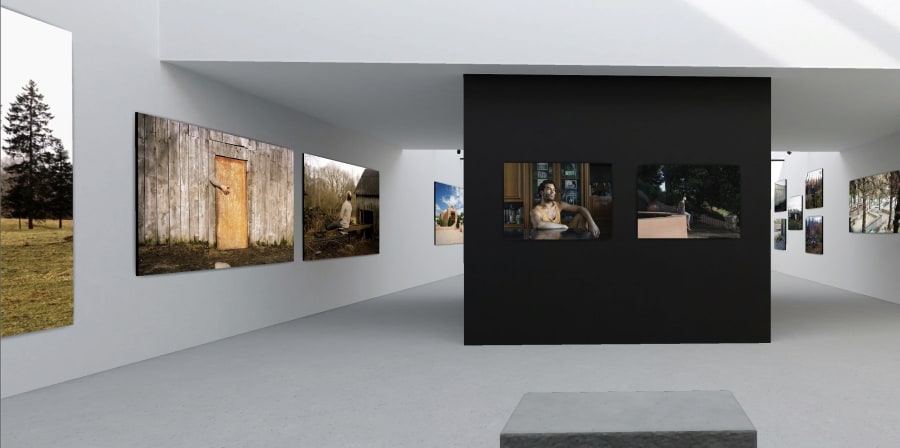 In addition to the show, we have created artist profiles of the participating artists on our website, which consist of an artist biography, their project name and description, as well as social media etc - this can be accessed here.
The exhibition is open from 12 November 2020 until 12 January 2021. The exhibition is best viewed through a desktop, there is also the Artsteps App which you can download for free to view on your phone and explore the space yourself.
About our platform
In Conversation With is a platform for visual discussions between two documentary photographers and recent alumni of London College of Communication, Kristina Sergeeva and Michaela Nagyidaiová. Through this platform we partake in a continuous visual conversation, which many photographers can respond to, engage with and contribute to.
Through our platform, we photographically cover a range of topics from history, community to lands and environments, driven from our background, and family roots. It has become a space for photographers of any age, background and location to join our conversations, share their projects, or work-in-progress while discovering other photographers, and connecting with their works.
So far we have explored three themes: Family Spaces, Getting By and Hidden Histories but there will be more coming soon! All three themes have also been open calls as we intended to involve other practitioners around the world who wanted to contribute to our discussions with their stories.
Get in touch
hello.inconversationwith@gmail.com or @inconversationwith__
Founders
Michaela Nagyidaiová, Bratislava - London ( www.michaelanagyidaiova.com / @michaelanagyidaiova )
Kristina Sergeeva, Russia - Dubai (www.kristinasergeeva.com / @kristinasergeeva__ )
---
A thriving online magazine of our postgraduate student voices sharing thought-provoking experiences, practices, thoughts and articles about what matters to them.
Open Call: Student stories/shares during COVID-19 Outbreak
Want to write an article? Get in touch with the Post-Grad Community team PGCommunity@arts.ac.uk