Written by

Post-Grad Community

Published date

13 May 2021
Share story

Written by Suzannah Olanrewaju-Gabriel, MA Fashion Photography, London College of Fashion and UAL Post-Grad Community Ambassador.
---
As part of the Mirrors & Windows brief on the MA Fashion Photography course at London College of Fashion, I created Fragmented. Fragmented investigated the issues surrounding body image, self-esteem, and Instagram. It also attempted to question who is to be held responsible for the number of unattainable images that are on the platform. As a result, young women aspire to look like their favourite influencer which deteriorates their mental health because they are unable to attain the same aesthetic as their favourite celebrity or influencer.
Fragmented consists of embroidery on paper, collage work and incorporating food colouring to imitate blood splatters.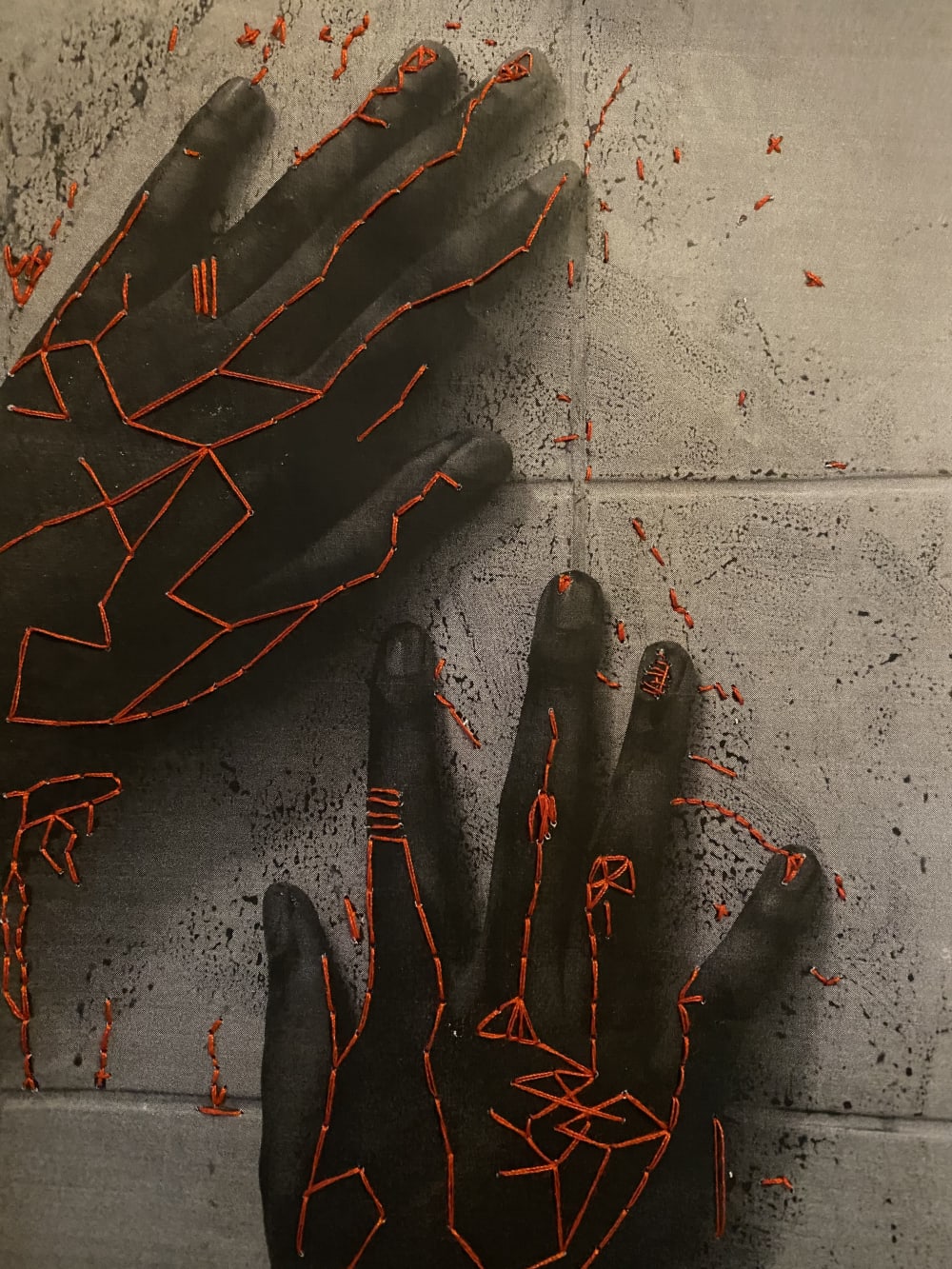 For Blood on Your Hands, I hand-stitched directly onto the image (which is my own hand) using red thread. Initially, this project was going to strictly be a self-portrait project, but I decided to include other females because self-esteem issues is universal to all women and men.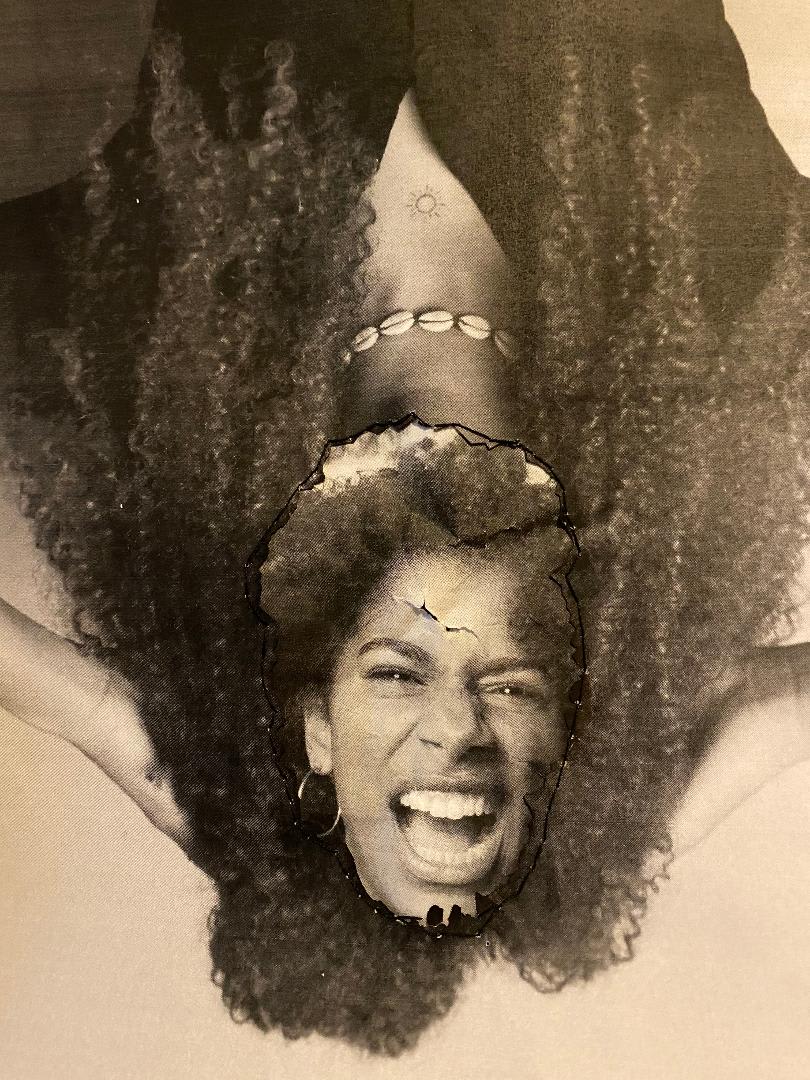 plɹoM uʍop ǝpᴉsd∩ u∀ touches on the mental state one may feel when they are engaged in constant comparisons with themselves and those they see on Instagram. I always used to find myself in a vicious cycle of comparisons to influencers like Kylie Jenner, who is roughly the same age as me. I would always ask myself 'why don't I live in a lavish house? Why don't I own a fancy car?'. This was ridiculous of me to think that because we all live different lives, and nobody is the same. When I noticed myself doing this, I made sure I unfollowed those influencers who made me feel that way and focused on following creatives instead. However, that did not stop the constant comparisons.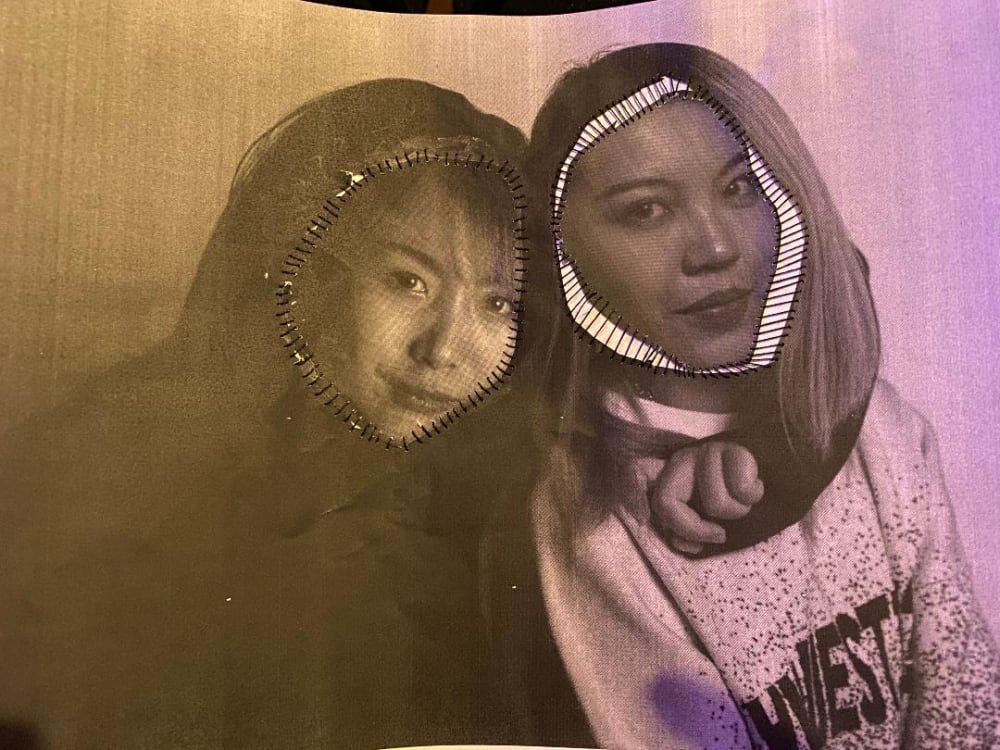 Instead, I found myself questioning my skill set as a Photographer. If I saw another Photographer being featured in an editorial magazine, I would question why I was not being featured in a renowned magazine. Again, I had to actively take a step back and remind myself that I am just starting my journey as a Visual Artist. So, instead of comparing myself, I should enjoy my own unique journey as opposed to putting myself down and thinking that I am not good enough.
We Were Born to Be Different is a testimony to that. I wanted to swap faces, and although it is very much a physical outcome, the effects of aspiring to be anything but yourself can come with adverse issues. An adverse issue may include not fitting in, so you find yourself lost and starting from scratch again. This is illustrated in the right face where it is not a perfect fit even if I tried to attach it.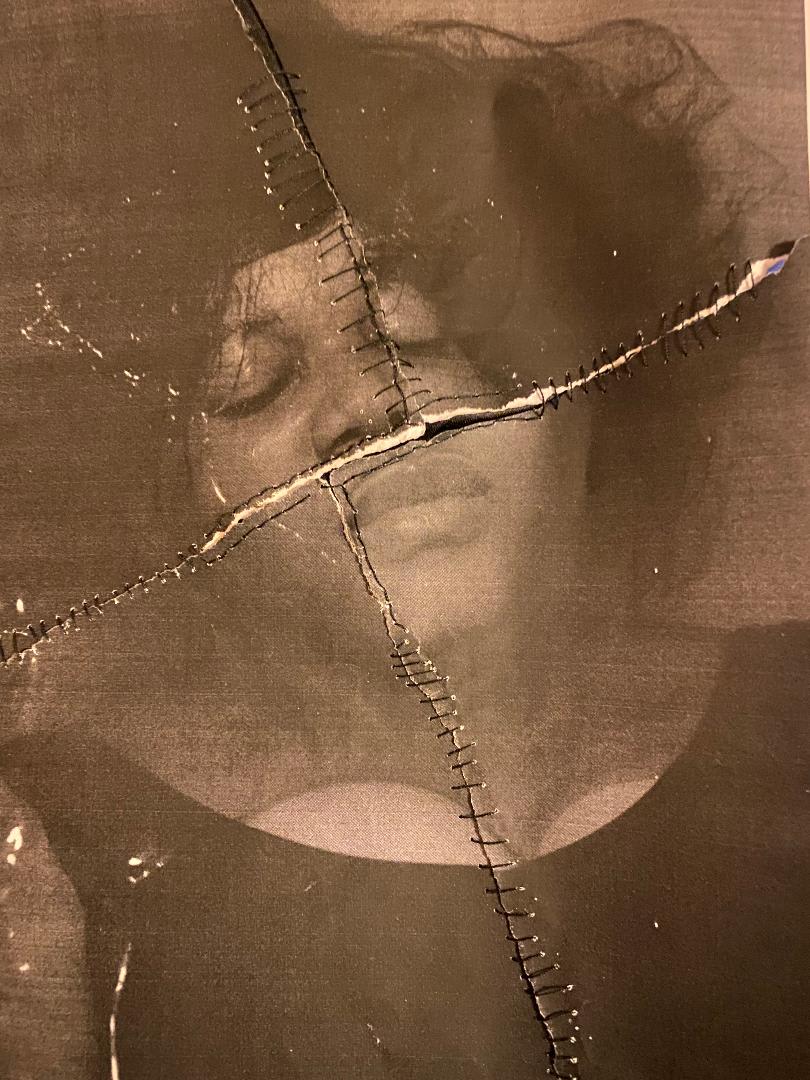 Torn Apart has been ripped up and sewn back together. The whole procedure felt very surgical, and although the process looks quite morbid, it was extremely therapeutic! My aim with this image was to mimic the process of 'going under the knife' to achieve a specific aesthetic. This is something that has been glorified quite a lot recently on social media platforms like Instagram. However, the adverse effects or the healing process has never really been documented or discussed.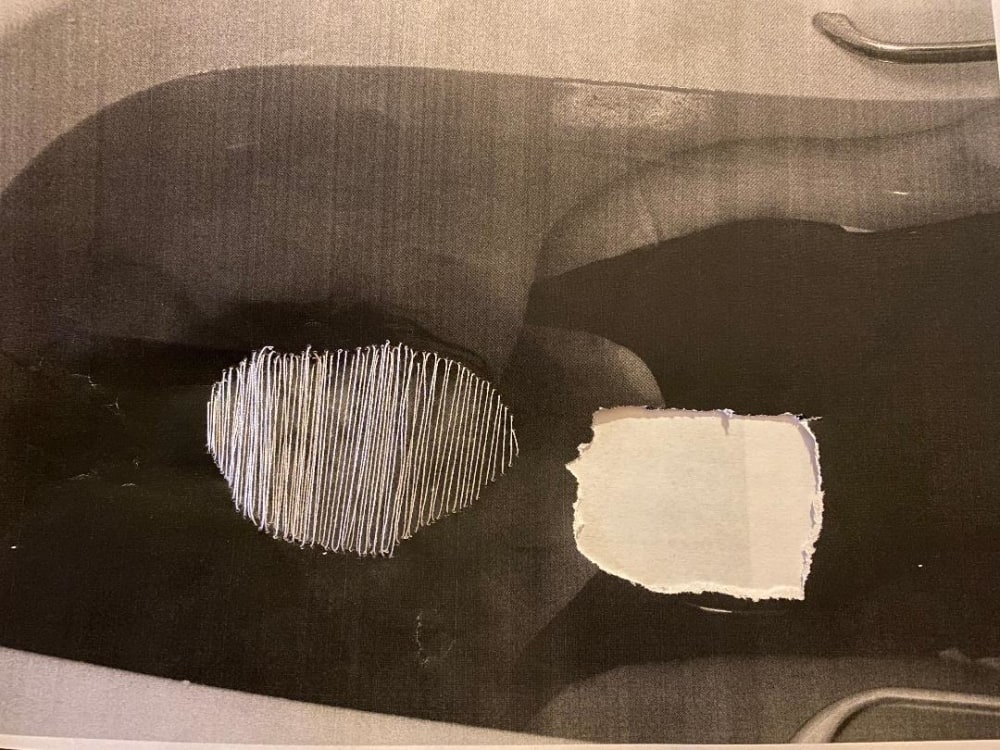 Fragmented consists of 12 images and has been featured in an online exhibition. Click here to see more of Fragmented!
---
UAL is home to more than 2,400 postgraduate students working across the fields of art, design, screen, communication, fashion, media and performance. Within our six world-renowned colleges, we aim to form a creative network of artists, designers and innovators.
Post-Grad Community is an inclusive platform for UAL postgraduate students to share work, find opportunities and connect with other creatives within the University and beyond.
A thriving online magazine of our postgraduate student voices sharing thought-provoking experiences, practices, thoughts and articles about what matters to them.
Download the PDF Guide to writing articles for Post-Grad Stories
Want to write an article? Get in touch with the Post-Grad Community team PGCommunity@arts.ac.uk