Published date
20 Jun 2018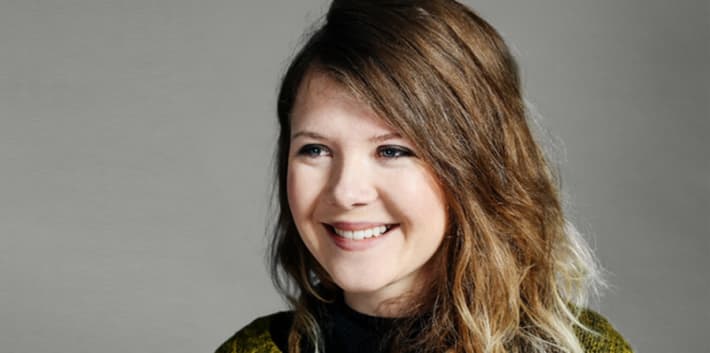 Leanne's story
Leanne is among hundreds of UAL students realising their creative potential thanks to funding.
When Leanne Cunningham completed her undergraduate degree, she knew she wanted to continue her creative studies immediately after graduating. Leanne is now an MA Sound Arts student at the London College of Communication. "The best thing about the course, six months in, is the opportunity to work alongside and converse with academics that influenced my practice and research during my BA."
Leanne's latest project was to produce a sound piece referencing the space and works within the Her Noise Archive at London College of Communication, continuing the discourse of gender imbalances in sound and music.
"The UAL Vice-Chancellor's Postgraduate Scholarship has provided me with an opportunity I have always wanted. It's difficult to say where the course will take me as I am really enjoying my time here now, but sound art is a continuously emerging area within the arts and I believe there are many creative opportunities now and after graduation."
Leanne hopes to work with Made in Arts London, which promotes and sells art and design by UAL students and recent graduates. You can find out more about Leanne's work at leannecunningham.com.