---
For further information about UAL's response to coronavirus, visit our information page.
---
Is UK Visas and Immigration (UKVI) allowing Tier 4 students to study remotely during the Coronavirus outbreak?
UK Visas and Immigration (UKVI) has confirmed that exceptionally, under the current circumstances, Tier 4 students are permitted to study remotely either in the UK or overseas in order to continue their course.
These arrangements apply initially until 31 May 2020, by which date they will be reviewed by UKVI. UAL will receive further advice nearer the time.
Can I retain my Tier 4 visa if I study remotely due to the coronavirus outbreak?
The University has announced that from 9am on Monday 23rd March student access to UAL's academic buildings has been suspended until further notice due to the Coronavirus outbreak.
Due to these exceptional circumstance, you will not be required to be in the UK for the rest of this academic year in order to continue your course. Instead, you will be permitted to study remotely and this will not affect your visa status. This means, you will need to attend all compulsory online sessions, meet deadlines for submission of coursework and communicate with academics and other relevant staff members via email or video conference.
Your course administration team will contact you to explain details of the new teaching arrangements.
As long as you remain fully engaged with your course, the University will not withdraw Tier 4 sponsorship and your Tier 4 visa will still be valid.
My employer has suspended my work placement, want me to work from home or I am unable to complete my work placement
If your current Diploma in Professional Studies placement is short term (6 weeks or less) and not in your home country, we would advise you to cancel it now and return home. If you require guidance and assistance in making arrangements to return home please contact Mark Crawley, UAL Dean of Students, m.crawley@arts.ac.uk.
If you are doing a short-term placement, all placement units have an alternative project work brief that can be completed through distance learning.
Tier 4 Visa conditions for students who return home during their placement
If you leave the UK and return home to work remotely there are requirements for your visa:
Tier 4 students who end their placement early still need to engage with their studies - this can be by a Self-Initiated Project. Students should contact their course team for guidance on what sort of project is suitable.
If working away from the place of employment, you must provide email confirmation from your placement provider that they agree to your working remotely and examples of the type of work/tasks you would be doing.
You must agree with your Placement Tutor how your work will be monitored e.g. weekly email with examples of tasks completed or Skype/Microsoft Team meetings.
You must confirm that you will continue to work on your academic work and aim to submit to published deadlines.
As long as you remain fully engaged with your course the University will not withdraw Tier 4 sponsorship and your Tier 4 visa will still be valid.
Further guidance on work placements for Tier 4 students will be added here.
If you have specific queries that are not answered by this guidance or the UAL website about your Tier 4 Visa please contact: Tier4Compliance@arts.ac.ukIf your provider allows you to work from home this is recommended or indeed if you need or wish to return home, then resigning your placement is acceptable and recommended under these exceptional circumstances. However, you must engage with your studies remotely.
I would like to interrupt my studies and continue next academic year. What do I need to do?
We strongly advise you to make every effort to continue your studies online. This is because we do not know when visa application centres will reopen due to the coronavirus outbreak. Potentially you would not have enough time to apply for a new visa in order to join us for the next academic year.
If after considering all your options, you are still unable to continue studying, you should contact your course administration team and email Student Advice Service (student.advisers@arts.ac.uk) for advice on the implications of this decision on your immigration status and future visa applications.
If you decide to go ahead and take time-out, UAL's Immigration Compliance team will inform UK Visas and Immigration (UKVI) that you wish to interrupt your studies and your Tier 4 visa will be curtailed (cancelled). As a result, you will have to apply for a new visa to return to the UK to resume your studies.
My visa is expiring but I can't leave the UK due to the Covid-19 outbreak, what should I do?
The UK Government has confirmed that if you've been residing in the UK legally, your current visa can be extended if you meet the following criteria:
Your leave expires between 24 January 2020 and 31 May 2020.
You cannot leave the UK because of travel restrictions or self-isolation related to Covid-19.
You must contact the Coronavirus Immigration Team (CIT) to update your records if your visa is expiring – this is not an automatic process. Your visa will be extended to 31 May 2020 if you meet the requirements set by the Home Office.
My BRP has been lost or stolen , what should I do?
Please contact the Student Advice Service for individual advice on your circumstances.
Can I still register with the Overseas Visitors Registration Office (OVRO)?
Registration at OVRO is suspended until further notice. If you're returning to your home country prior to registering with OVRO, you should not face any difficulties at UK ports upon re-entry for non-registration due to the suspension of services. When you return to the UK, please bring a copy of the COVID-19 Student Letter (PDF 25KB) with you to show Border Control staff if necessary.
If you have booked an online appointment, OVRO will contact you once normal services resume to advise you of your new appointment.
Related content
Frequently asked questions regarding teaching, learning and assessment following the coronavirus outbreak.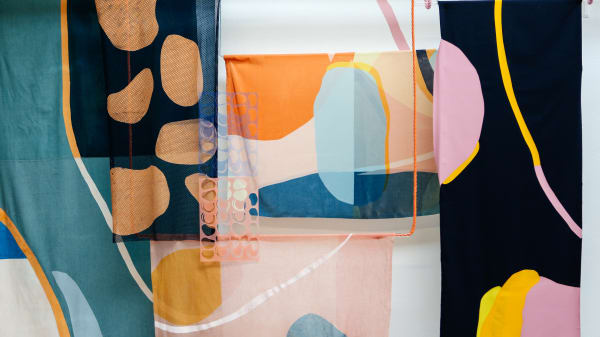 Online library resources and support for students