Title

Interim Associate Dean in Progression, Attainment and Support at London College of Communication; PgCert Academic Practice, Inclusive Practices Unit Co-Lead.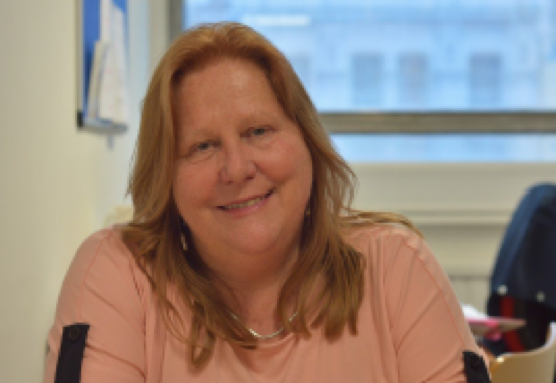 Biography
Terry has always had the student experience at the forefront of all her work. She has been motivated by her sense of social justice and entitlement for students from diverse backgrounds, at different stages of their educational journey, to achieve at the highest-level. Terry has worked within the areas of study support, learning and teaching and widening participation.
She has championed student voices and ensured that they are heard and inform UAL's work with the student voice project 'Tell Us About It' (PDF 743KB).
Terry became a National Teaching Fellow in 2010 and is the joint lead tutor of the Inclusive Practices unit which is an integral part of the PgCert Academic Practice delivered by the UAL Learning, Teaching and Employability Exchange. She has jointly authored a HEA Scotland publication entitled Embedding Equality and Diversity in the Curriculum: an Art & design Practitioners Guide (2015) and the HEA Retention & Attainment in the disciplines: Art and Design (2016) as well as jointly guest edited the Shades online journal 'Peekaboo we see you : Whiteness' in 2018.
In recent years Terry has been working on 'Conversations around Assessment' and disseminating the Make the Grade assessment workshops across the university. They are one of the UAL attainment interventions which have proved to make a difference in reducing the awarding gap. Key practical recommendations are included in the UAL reducing referrals and resubmissions (PDF 304KB) toolkit.
Terry regards herself as an agent of change and is always keen to encourage staff and students to find spaces to change pedagogy within their own practice and to consider the importance of positionality and intersectionality across their work. She is an anti-racist practitioner and has created, working with a colleague, a workshop entitled 'Essential conversations about race' where the subject specific areas around race are discussed, there is a space for reflection and ways to move forward are considered.