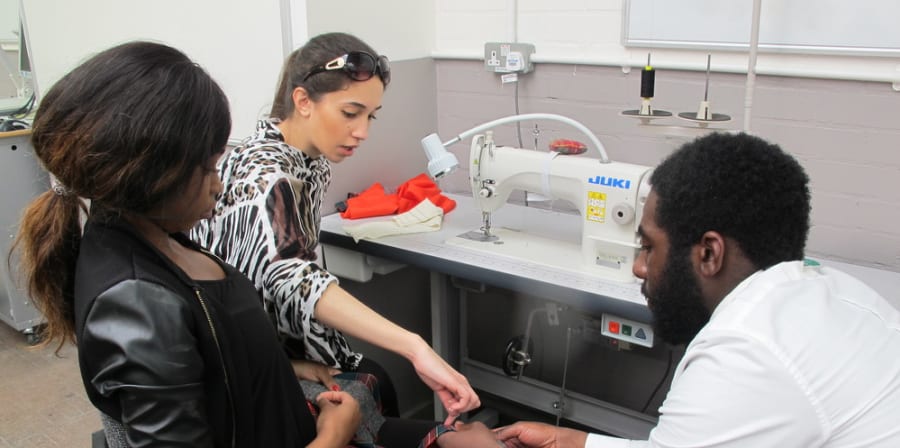 The National Teaching Fellowship (NTF) and Collaborative Award For Teaching Excellence (CATE) schemes celebrate excellent practice and outstanding achievement in learning and teaching in higher education.
No matter what stage of your career you are at, success in achieving these awards depends on teaching excellence. Presented at a prestigious ceremony, attracting national and regional media interest, the awards support individuals' professional development in learning and teaching.
Each year, AdvanceHE makes about 50 NTF awards to recognise individual excellence. We're proud to have 4 National Teaching Fellows at UAL: Heather Barnett (2012), Terry Finnigan (2010), Dr Mark Ingham (2021), and Dr. Pratap Rughani (2013).
There are also about 15 group CATE awards each year to recognise collaborative work done by teams that has had a demonstrable impact on teaching and learning. We were delighted that the Academic Enhancement and Attainment team were awarded UAL's first CATE award in 2020.
Application deadline
Each year the University is able to nominate 3 individuals and one group for this highly competitive and esteemed award. The Teaching, Learning and Employability Exchange manages the selection and support of these candidates.
To receive further updates and support from the Exchange for the 2023 awards, download an expression of interest form from Canvas (UAL login needed).
Send your completed forms to recognition@arts.ac.uk by Friday 11 November 2022.
Award criteria and further guidance
Download the full 2023 award criteria and further guidance from AdvanceHE:
Contact
Email your questions about these awards to recognition@arts.ac.uk.