Your creative future starts here:
Title

Curator, writer and professor of art history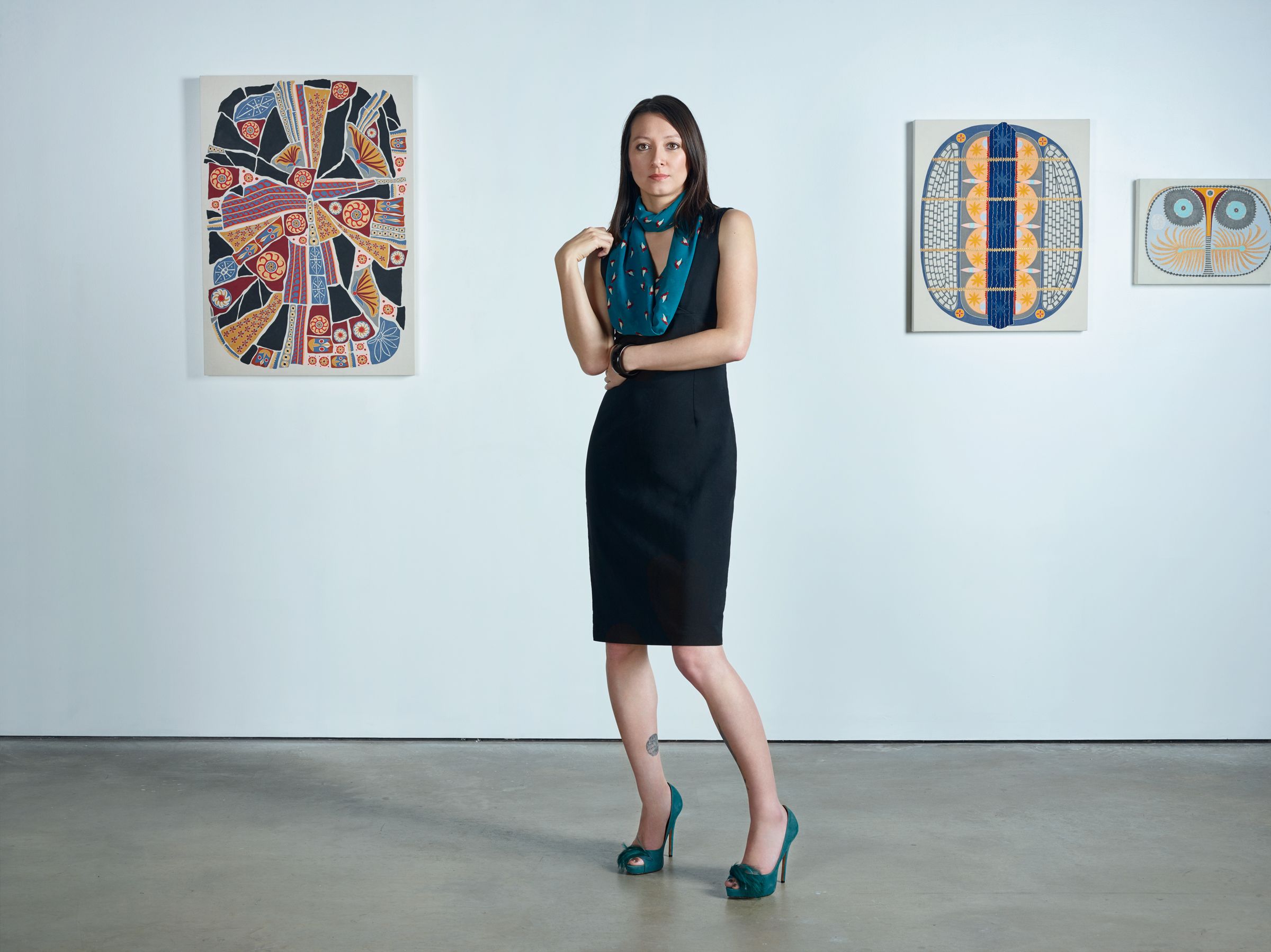 Biography
Cindy Lisica is a professor, curator, and consultant on Modern and Contemporary Art with a PhD in History and Theory of Art from UAL. We asked Cindy some questions about her career and experience with us.
Why did you choose to do a PhD at UAL?
The international connections, research network and location in London were all major factors, along with the practice-based PhD. Even though I did a research-based PhD, I have always sought to work amongst artists and merge the perceived gaps between studio practice and academic research. The TrAIN Research Centre and my PhD supervisors Oriana Baddeley and Toshio Watanabe drew me in.
Can you tell us about your PhD area of study and why you chose it?
My PhD grew out of my MA thesis highlighting post-Pop concepts of Superflat art and theory in Japan and the transnational flow between a denounced East/West binary in art history. My professional and personal research experience prioritises East Asia and Warhol. So, these interests came together.
I also followed the artist Takashi Murakami for nearly a decade, and the timing for my PhD at UAL was fantastic. His first retrospective exhibition ©MURAKAMI (2006-2009) to travel internationally took place during my PhD. I also got to work on the exhibition, 'Pop Life: Art in a Material World' (2009), at Tate Modern, which included Murakami, Koons, Hirst (who all came to the opening), Warhol and others.
What was the best thing about your UAL experience?
The best thing was being based in London at Chelsea College of Arts, right next to Tate Britain (where I worked part-time as a Research Assistant) and having the ability to visit major museums and galleries all the time. There were several opportunities that are unique to UAL as well, such as the Stanley Kubrick Archive.
What did you learn at UAL that has helped you in your career so far?
Public speaking! This has since improved over time, of course, but it all started with the support and experience I was afforded through conference participation both externally and internally at UAL. During my PhD, I presented at symposia and conferences at the Los Angeles Convention Center, University of Helsinki, The House of World Cultures in Berlin, The Andy Warhol Museum in Pittsburgh, Brooklyn Museum of Art, and I interviewed Takashi Murakami in Tokyo for my thesis.
What is an average working day like for you?
I recently made the transition from operating a contemporary art gallery in Houston by day and teaching by night, to being a full-time Professor of Art History at SCAD (Savannah College of Art and Design). Even though I no longer run a brick-and-mortar gallery space, I always have a curatorial project in the works. This means that I am writing about the shows, making travel and shipping arrangements and conducting studio visits when I'm not in the classroom.
I also spend many hours preparing for each day to be a new and enriching experience for myself and the students. I am fortunate to be able to bring my industry experience to the classroom and facilitate field trips to exhibitions and events. We have guest speakers such as museum curators and international art collectors, and the students produce response projects through writing and design.
What advice would you give to someone starting out in the field of curation and consultancy in Modern Contemporary Art?
Go out and see art as much as possible. Attend openings and events, meet the artists and curators when possible, buy exhibition catalogues, follow your favourites and read what they have to say. Also, make meaningful relationships and be trustworthy and honest with yourself and others. Recognise that personal taste is a legitimate factor, and there is room for everyone to find their way.
Who are the up-and-coming artists that you admire in the global art market right now?
Liu Chuang - A Chinese artist based in Bejing. I first saw his installation "Love Story" (2006-2014) at the Asia Society Texas Center. I was taken by his ability to connect the personal experience of the viewer to that of complete strangers through an intimate collection of handwritten words and ephemera from construction sites. I wrote about the exhibition of young contemporary artists from China.

teamLab - They are not exactly up-and-coming, but I wanted to add this international art and architecture collective to my list. They represent a 21 century global phenomenon and the immersive digital art museum concept. Their "borderless" installation in Tokyo is an unforgettable experience.

Javier Valle Pérez - An artist from Nicaragua and close friend of mine. He summons childhood imagination and dreams in his oil paintings, while simultaneously navigating the current tumultuous socio-political climate of the Americas. I can gaze at his paintings all day and discover little narratives and details.
You've owned 2 commercial art galleries and have worked on numerous exhibitions. Other than teaching, what projects are you working on that you're excited about?
I recently organised the exhibition, What We Know, for BoxHeart Gallery in Pittsburgh. The show features 3 artists from 3 coasts: Stephanie Gonzalez from Monterrey N.L. Mexico, and Houston, TX (paintings), Tobia Makover from Savannah, GA (encaustic photographs), and Claudia Parducci from Los Angeles, CA (drawing and installation). 'What we know' rings true through art that speaks directly to the viewer by forming an emotional connection. These women know things. They are demanding. They are reflective. They are luminaries in their respective circles.

I was invited to serve as a juror for the 2020 'CENTERFEST: A Fine Art Experience' at the Center for the Arts & Sciences in Brazos, TX, and I will also give my third public talk at The Printing Museum in Houston, organised by the Visual Arts Alliance.

These were spring and summer 2020 projects, but have been postponed due to the COVID-19 pandemic. They're still going to happen, so look out for it all in the future...