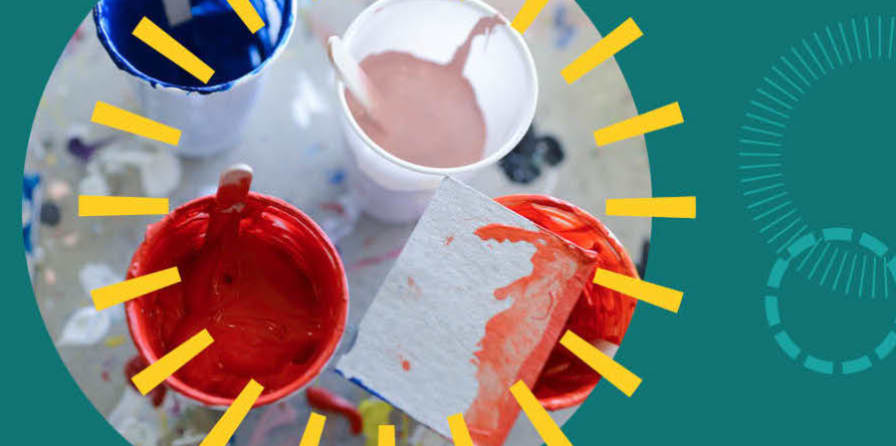 What is the Teaching and Learning Fund?
The fund supports educational projects aimed at making a positive impact on UAL students' learning, employability and attainment.
Who can pitch for the fund?
We welcome project proposals from individual members of staff, teams of staff and staff working in collaboration with students. Please check the following eligibility criteria:
Staff eligibility
The lead applicant must be a Fellow of the Higher Education Academy
All applicants must be employed by the University of the Arts London as either full-time or fractional members of staff (minimum 100 hours)
Student eligibility
Student applicants must be students at the University of the Arts London and apply with an eligible member of staff
Students must be on an accredited course that leads to a qualification e.g. Foundation Diploma, BA (Hons), PgCert, Masters or PhD.
What kinds of projects are you looking to fund?
We are looking for project proposals that reflect one or more of the following themes:
Attainment
Projects in this category might address one or more of the following:
Curriculum reform focused on embedding diverse, marginalised voices into course content.
Pedagogical interventions focused on enhancing a sense of belonging for students of colour (home and international).
Innovations in any aspect of assessment (selection of task and method as well as marking and feedback process) focused on addressing the attainment gap.
Creative use of student support services focused on improving the experience and attainment of students of colour (home and international).
Curious, creative curricula
Projects in this category might address one or more of the following:
A particular teaching and learning challenge, such as teaching large groups or enhancing small-group learning.
Inclusive teaching for diverse student groups.
Innovative approaches to pedagogy.
New collaborations, perhaps between disciplines, courses or Colleges.
Digital Learning
Moving teaching online.
Engaging students in online spaces.
Developing a more inclusive curriculum.
Responding to complexity.
Creating new collaborations, for example between disciplines, courses or Colleges.
Employability and Enterprise
Projects in this category might address one or more of the following:
Developing progressive and imaginative thinking in employability pedagogy.
Embedding of enterprise or entrepreneurship in the curriculum.
Supporting the inclusivity of industry engagement ensuring participation from groups underrepresented in the creative industries.
The aspiration is to support strategic initiatives that improve the employability of all students in a particular course (or area) rather than a selected few. We also encourage projects that have a sustainable impact which will benefit future cohorts of students. It is important that projects in this area reflect the use of the Creative Attributes Framework in articulating the employability and enterprise learning
Environmental Sustainability
Projects in this category might address one or more of the following:
Transforming the curriculum to develop students' sustainability literacy.
Developing or using sustainable pedagogies within a specific context e.g. course, discipline or unit.
Working to reduce our impact upon environment in terms of our teaching, learning and assessment processes.
Challenging the status quo to disrupt unsustainable practices.
How much funding is available for each project?
You can bid for either £1,500 or £3,000 to cover the following types of expenses for your project:
Bringing in expertise (e.g. guest speakers, ArtsTemps)
Materials (e.g. printing costs, making costs)
Space and sandwiches (e.g. for a workshop or symposium)
Incentives for participants (e.g. if you need people to engage with a focus group)
How much time is there to complete projects?
If your proposal is accepted, you'll have 1 year (from January to December) to complete your project.
OK - I'm interested. How do I submit a proposal?
Please use our online proposal tool (requires UAL login) to complete your proposal. The tool enables you to attach your proposal using a file format of your choice, for example
a Word document (if you prefer to present your proposal in writing)
a scanned image file (if you prefer to pitch your proposal using a combination of text, drawings, diagrams etc)
a voice recording (if you prefer to talk through your proposal)
Whichever way you choose, it's important that you clearly communicate:
the aims and intended outcomes of your project,
how it will make a positive impact on student learning / employability / attainment, and
how you'll determine the success of your project.
You don't have to complete your proposal all in one go. You can fill in some sections, save your work in progress and return at any time to finish your proposal using the tool's 'edit all' function up until the deadline. (UAL login required.)
When is the deadline for submissions?
The usual deadline for applications is late October.
The Teaching and Learning Fund is not currently open for new applications for 2022.
How will my proposal be assessed?
You can now access the review form used to assess your proposal. (UAL login required.)
When will I know if my proposal is successful?
You'll receive feedback on your application by email during the week beginning 11 November 2019. If your proposal is accepted, you'll receive further details about what happens next. If your proposal shows potential but needs revisions, we'll advise you what to do and give you 2 weeks to revise and resubmit your proposal. If you're proposal hasn't been accepted, we'll let you know why.
Please note that, depending on the nature of your project, you may need to attend an Ethics workshop on either Monday 9 December 2019 or Wednesday 8 January 2020.
Who do I contact for more information about the fund?
If you have any further questions about the Teaching and Learning Fund please contact teachingexchange@arts.ac.uk
Applications for 2022
The Teaching and Learning Fund is not available to new applications for 2022.
2020 funding round
You can find a list of 2020's successful bids on the Exchange Blog.