Your creative future starts here:
Helen Storey, Professor in Fashion and Science at the Centre for Sustainable Fashion based at London College of Fashion has collaborated with Laura Baker, Technical Coordinator Print at Central Saint Martins, on a unique project to mark World Refugee Day, Saturday 20 June.
Entitled 'Masks 4 Zaatari', the project shines a light on the refugee cause in a time of COVID-19, as well as celebrating London College of Fashion's long-term connection with the Zaatari Refugee Camp on the Syria/Jordan border, where Helen works as UNHCR Designer in Residence. For the past 5 years she has worked side by side with refugees living in Zaatari, responding to their needs and wishes and co creating projects which nurture entrepreneurship, creativity and financial independence through the lens of fashion. In turn, the citizens of Zaatari have taught her what resilience truly means, knowledge and experiences Helen has brought back to UAL through the curriculum.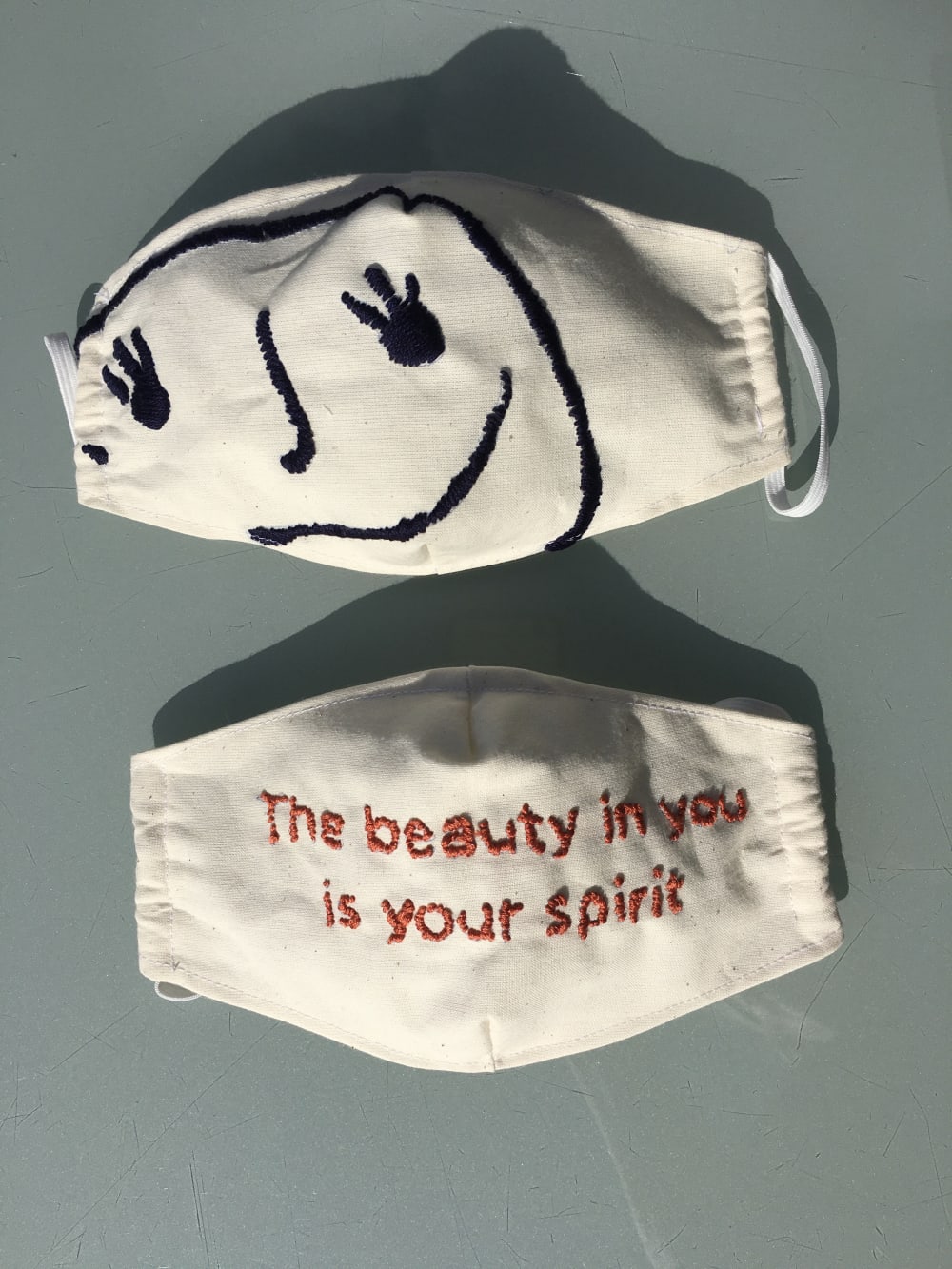 Laura Baker is one of three founders of Peoples Masks, an initiative started by Central Saint Martins staff rallying the public to collectively make thousands of washable fabric face masks. In this collaboration with Helen, Laura has created a collection of eleven different designs for 'Masks for Zaatari'; Each one is inspired by images, paintings and embroideries from the artistic communities in the camp, as well as words from the TIGER girls (These Inspiring Girls Enjoy Reading), a group of young female leaders whom Helen has worked with over the years. The masks also incorporate elements of a decommissioned UNHCR tent from the camp, which hold the threads of Zaatari's history within it.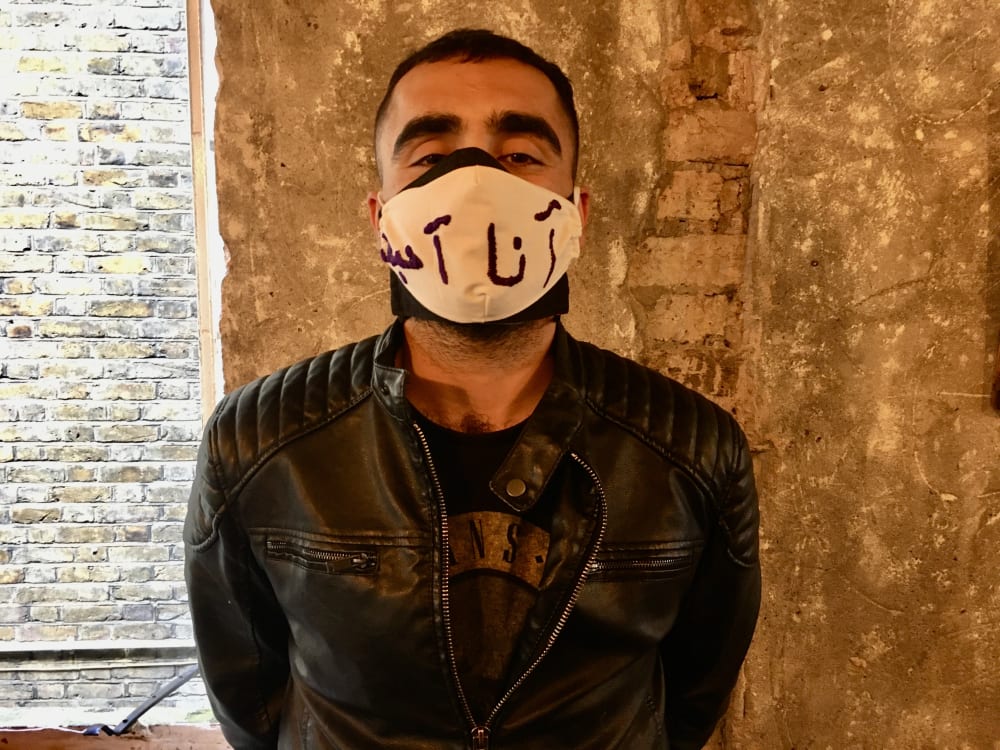 As part of their collaboration, Helen and Laura have submitted a UKRI GCRF Newton Fund Agile Response to COVID-19 bid with Sheffield University for a PPE design and manufacture project, which will bring their work into the field of Research and Knowledge Exchange. As part of the project, Laura will visit Zaatari camp with Helen in 2021.
Although current COVID-19 restrictions mean that the masks cannot be physically exchanged with the people of Zaatari in person at this time, they will be exchanged digitally, as part of a series of activities that have found ways to stay meaningfully connected in a time of great separation.