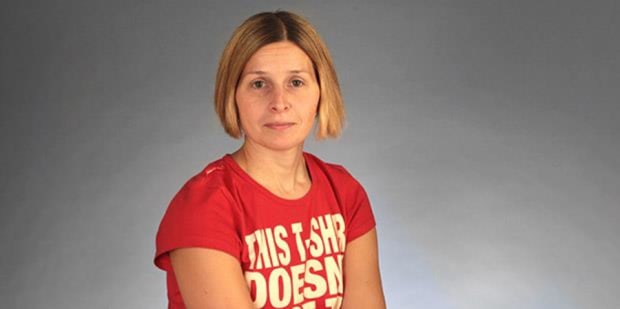 TrAIN is excited to welcome new research Associate Dr. Nela Milic, who will lead on decolonial research project, Postsocialism and Art. Dr Milic is an artist and academic in the Design School at UAL's London College of Communication.
Recent efforts in decolonising art and heritage institutions have brought new opportunities to reflect on the legacy of Eastern Europe and its underrepresentation in British arts institutions. Supported by grants from the British Society of Aesthetics and the Association for Art History, 'Postsocialism and Art' will explore Eastern Europe within the context of transnational and global arts. And it will create a platform for a community of artists and art historians united through their experience or interest in the former Eastern Bloc.
One aim of the project is to bring together Eastern and Western experiences of colonialism. The art and cultural reality of the former 'Eastern Bloc' is still 'underconceptualised' (Tlostanova, 2017). Postcolonial studies rarely take into account Eastern and Central Europe, whilst postcolonial and cultural studies do not have a legitimate space in postsocialist countries. The project will provide a perspective on the hidden legacy of the 'post-socialist human condition' (Tlostanova, 2017) and the little understood history of colonialism within the Eastern Bloc.
Postsocialism and Art will place focus within UAL at first, consolidating research perspectives among staff and doctoral students. A longer-term ambition is to develop partnerships with other universities and art organisations and to engage the public.