Your creative future starts here:
Dean's Award winner Anna Weyant
Published date
09 May 2019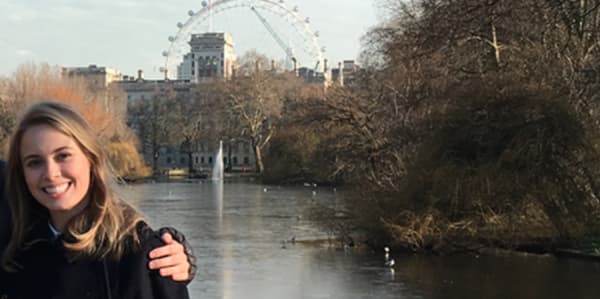 Dean's Award winner Anna Weyant joined the 2nd year of BA Fine Art at Chelsea College of Arts from her home institution, Rhode Island School of Design (RISD).
What was the best thing about studying at Chelsea?
The personal and artistic freedom I experienced from being in a new country, city and university.
How was the learning style different?
My experience at Chelsea was so different from my previous experience at my home university. The learning style at Chelsea is free and independent. Students have to be motivated.
What opportunities did you have at Chelsea?
In studying abroad at Chelsea I was exposed to a new culture that I believe will continue to influence my work long after I have left London. Living in London I had access to countless museums and galleries, that opened up a whole world of history and new practices that I am very grateful to have experienced.
What advice would you give to students thinking about studying abroad at Chelsea?
Try it! Don't stress about making a ton of work. Just enjoy the influence and experience of the city. I think that more than anything, studying abroad at Chelsea is an opportunity to view the world and your work with a global perspective.
What was the best thing about living in London?
My time in London was filled with cultural and creative activities. There is always so much happening. It is such an exciting city!