By Anna Schuster, MA Fashion Futures alumni (London College of Fashion).
---
Being a part of the Redress Design Award 2019 has been more than participating in a design contest where you showcase your work & present your collection on the runway. This whole experience was a journey beginning from the application process, sewing the collection and the peak of it were the 10 days in Hong Kong full of interactive challenges, education and the big runway show.
Application process + Award Preparation
But let's start with the application process: While you send your sketches, 7 mood boards or already made collection to design contest, REDRESS wants you to give an overview of which zero waste techniques you want to use, where you source your materials and how you make your collection long lasting and recyclable. All of the diverse design strategies need to be clearly shown and it is more than applying with a collection that is based on pure aesthetics.
It is important for you as designer but also for the judges to understand why your collection is made sustainable and you need explain where your materials come from and with technical drawings you have to clarify how your garments work.
What I like about this process is that I had the chance as a designer to communicate not just my concept but also my diverse steps of the design process including the sustainable techniques and work processes behind it.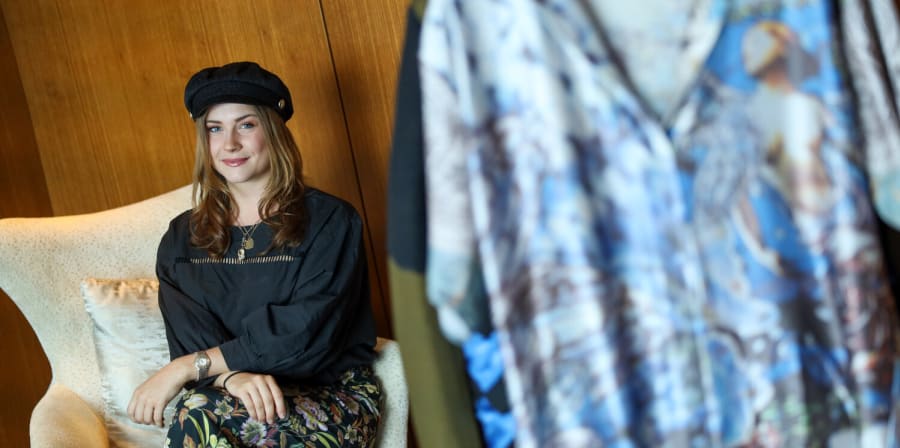 Hong Kong
The 10 days in Hong Kong was an unique experience for me: First, meeting all of the other designers and talk about our diverse approaches developing our collections. But also, the team of REDRESS organised a full education programme for us to explore diverse concepts of companies and organisations dedicated to sustainability.
Heritage Inspiration Tour: Textile Heritage to Techstyle - The Mills
We started with a tour in Hong Kong City to explore the crafts and traditional materials of Hong Kong designers. But not only the heritage but also technology and innovation is a big part of Hong Kong design language. We explored ateliers, studios and maker spaces. At 'The Mills' Fabrica we were allowed to work together in a group project.
TAL Factory
The most surprising element of the journey was the visit of the TAL factory in Vietnam which allowed us insights in a large scale factory and to see how they adapted sustainability in their ways of working. It is important to understand the single steps of the supply chain as a designer and to understand approaches from small to larger scale.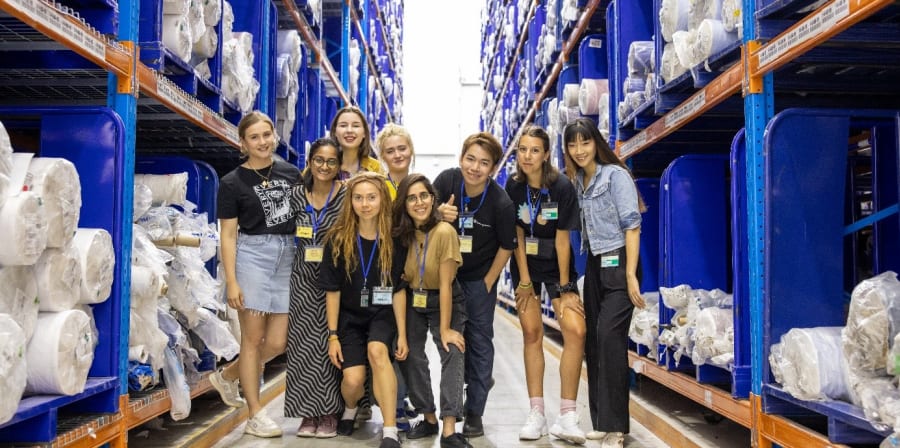 VF : Made for Change
We spent one day at the VF headquarter in Hong Kong and could prove our design thinking in mini challenges and explore sustainable strategies. The aim of the journey was to be proactive, engaging and to exchange perspectives. We had the chance to listen to pioneers of VF working in the diverse departments from supply chain to marketing. Especially this allowed us to ask questions regarding the diverse stages of the fashion industry and helped us to shape our perspectives to develop new and own ideas.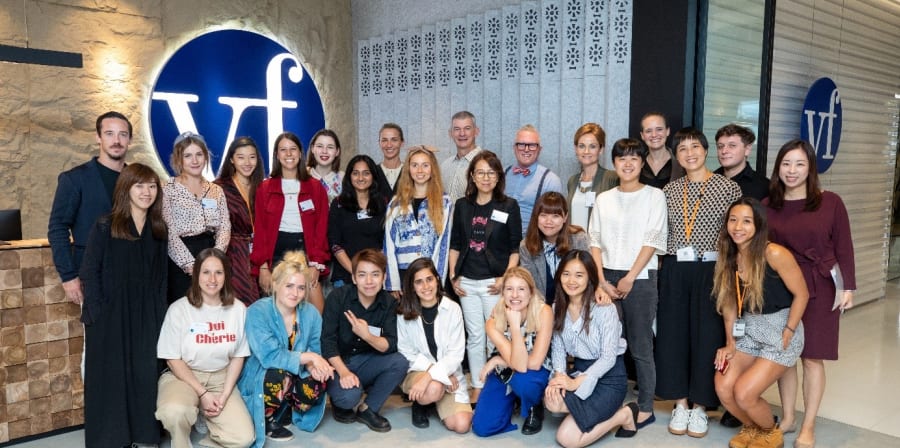 Fashion Collection + Fashion Show
We had the pleasure to pitch our collection to five judges from across disciplines from the fashion industry the day before the fashion show and answer their questions regarding our design process.
The highlight of the week was our own fashion show: We started with fittings and last minute alterations to prepare for the big day. This was the first time we have seen the work of each other and together as collection on the models.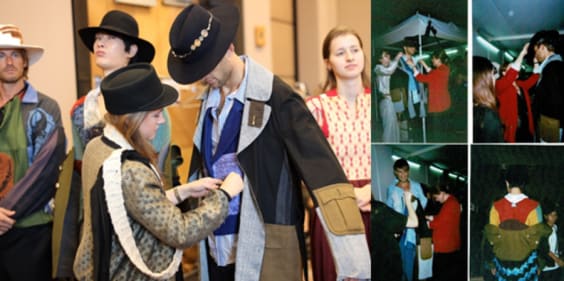 We had the chance to present our collection but also explain our project to people: During the week every designer was interviewed and filmed to talk about their design process, concept and way of working. This is a incredible enrichment and holistic approach of Redress to not only show the actual garments on the runway but also a short clip that gives more background information. It is great to share ones one aesthetic but it is even better to share ones vision and values. 5 Outfits – from ten super diverse designers and characters, each of them exploring another pathway of sustainable fashion.
For a sustainable future and change in the fashion industry we need to exchange our skills and experience – the redress design award was a perfect way to be part of a network like this. We were able to see hidden gems of the industry, explore different business models and had the chance to ask questions.
As a student, alumni and designer focussed on sustainability you should use this opportunity to be part of this movement and create alternatives for our current fashion industry.
10 like minded designer from all over the world (who I guess would never have the chance and possibility to come together on one place in this constellation) have the great possibility to learn from each other and explore a new side of fashion. This journey was not only a huge enrichment to learn about sustainable fashion but also to find new friends and be part of the redress family.
The 10th cycle of Redress is open now to apply: https://www.redressdesignaward.com/