Article by LCF MA Fashion Futures alumni, Anna Schuster, who was recently selected as a semi finalist for the Redress Awards 2019.
Anna shares details of her latest project integrating diverse sustainable strategies into her fashion practice:
Being a fashion designer in the 21st century can be very tempting in many ways since there are so many possibilities we can choose – in terms of design and aesthetics. 21st century means anything goes' – we have the freedom to express ourselves. Additionally, we have access to a huge variety of materials and colourways from all over the world that can be shipped to our small ateliers. We have the privilege to work with all of those fabrics/materials and we are able to use technology that make certain steps of the design process faster and reduce the amount of time to achieve results.
But with all of those freedoms and possibilities we have to be aware of the responsibility we have as designers. We have to look beyond trends and aesthetics and keep the bigger picture in mind. We have to look at all of the waste and chemical we produce which pollutes our planet. But this bigger picture includes also every person that is involved to make fashion happen - to transform our first sketch into a garment.
We have to be aware that the way fashion designers work needs to change because we need to work in a way where we don't rob our planet. We need to stop taking from it but start to give back.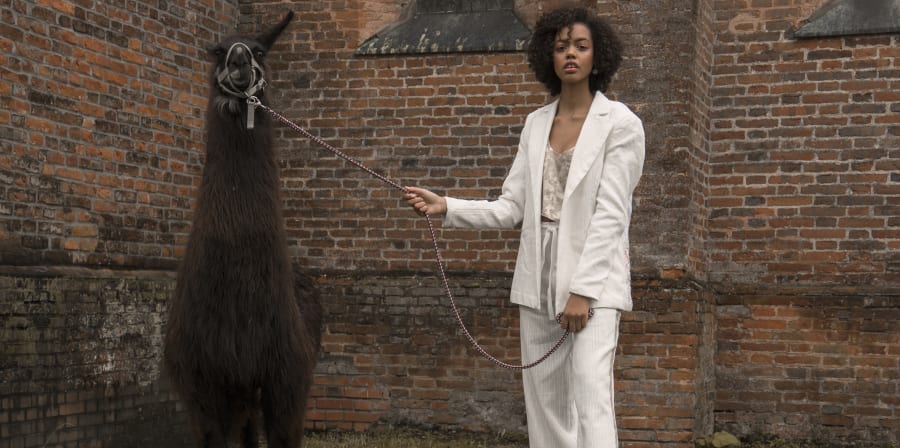 Since the beginning of my studies, I focussed on fashion and nature which lead me to integrate diverse sustainable strategies in my fashion practice. In my collections I designed with second hand clothing and deadstock to reuse materials that are already there. I integrated things which surround me instead of ordering new fabrics from suppliers that are far away. It was important for me to work with other people and crafts to learn how other reconstruct and redesign products. During my master's Project I had the change to exchange my knowledge with people that work in the fashion industry for a long time. I also interviewed elderly people that were mending their garments over generations.
All of my experiences during my studies influenced my technique as fashion designer. I developed my own design process that is based on interdisciplinary exchanges and collaborations. For me, it is important to share my experiences and ideas to inspire others and to motivate people to see a challenge in designing in a sustainable way – not a limitation.
My aim is to cherish craftsmanship, materials and creativity and give every single action a circular way to enrich another action. The best way to share your visions and values is to share your work – this means to share your visuals but also your words. This is why I applied to the Redress Design Award which is supporting young designers that are focussed on sustainability. The Redress Design Award is not just a contest but also a platform where you learn from the practices of other designers and share your ideas.
The application process was a way to rework my own communication strategy and build a clear storytelling around my design process. It is important to explain the processes that are hidden and not obvious through showing sketches or a look book. In this case it was a special application process since all of the questions were focussed around sustainable practices like zero-waste, longevity and recyclability.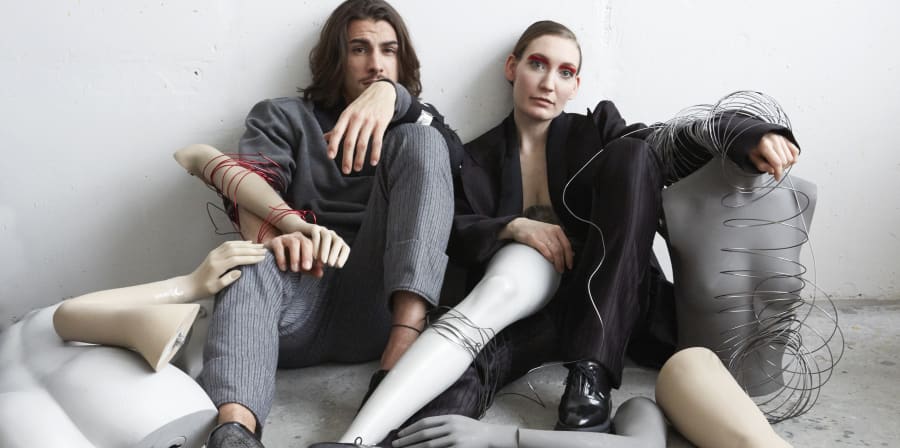 The most valuable part of being a semi-finalist is to get the chance to share your own work process and to cherish the variety of fashion practices. The Redress Design Award is sharing information about sustainable guidelines, is educating the applicants during their application process and aims to build a general knowledge across the diverse study backgrounds.
As designer in the 21st century, sustainability is the key word to build a future where fashion is a good that supports people in their everyday life weather if they make the garments or wear those. Fashion should be a topic that connects people, embraces creativity with nature in mind. We should be thankful for the resources the planet gave us and it is our duty to handle those in a careful way.
---