Story
Cookie Jar: Queer Collective for Creative Misfits
Written by

Post-Grad Community

Published date

17 December 2020
Share story

Written by Mads Stewart, MA Design for Art Direction at London College of Communication
---
Stepping into Cookie Jar truly does feel like entering another world. Beneath the disco ball's glittering lights you are (socially distanced but nevertheless) surrounded by otherworldly creatures decked out in glitter, frills, neon and chains.
If you didn't know better you'd guess that you were in 1980s New York clubland, but you are in East London's Bethnal Green Working Men's Club.....But I'm getting ahead of myself. Let me go back and explain how I became a female drag artist and founder of queer events collective: Cookie Jar.
Two years ago I moved back to London post university and, disenchanted with the career in PR I'd been pursuing, I stumbled into London's queer nightlife scene. In underground clubs filled to the brim with creativity I discovered the power of transforming myself through drag. Every night out was an opportunity for creative experimentation and metamorphosis, a chance to push the boundaries of my artistic self further. As a queer woman I wanted to challenge the norms of drag and gender performance in the nightlife community, so I started designing masks to wear for performances and events, becoming my alter ego: Stella Marbles.
However, alongside the exciting revelations and personal growth that came with joining London's drag scene, I became increasingly aware of the disadvantages and out-dated hierarchies you face when you are a non-cis male, and non-traditional drag queen. As welcoming and diverse as London's queer scene is, you still have to work twice as hard to get gigs and recognition if you are not a 7-foot, Madonna singing, death-dropping queen. And for young women, entering the queer community can be incredibly intimidating.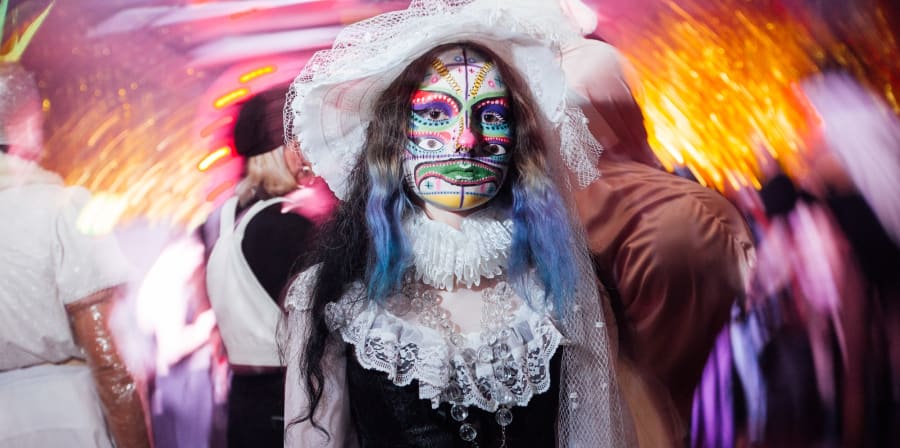 As my alienation with the cabaret drag scene grew, I was drawn to east London's techno queer underground. Here I discovered a boundless, fabulous, subversive artistic community. Everything and nothing was drag, the trashier, the more opulent the better. It didn't matter what was between your legs or how you identified, or how you looked, only that you owned and embraced your artistic fantasy. But the queer techno scene, with its heavy music and goth dress code, is an equally intimidating world to dive into if you are a young queer person.
Straddling these two communities, I saw the need for a space that could encompass both, cabaret and club, pop and punk, a place for both the drag weirdos and for newcomers to explore the power of drag and queer art. Thus Cookie Jar was born, a welcoming and inclusive nightlife space in East London for queer creatives who don't fit the mould, for London's drag misfits and mavericks.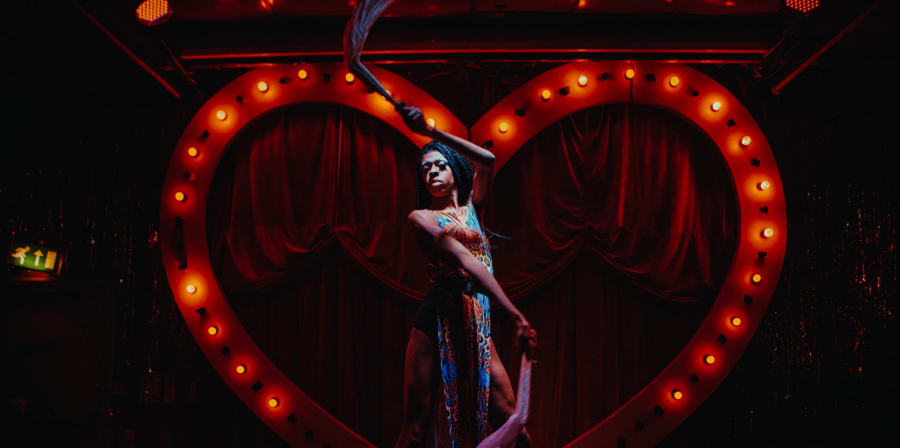 With little events experience and a rag-tag group of like-minded creatives, I embarked on making this dream of mine a reality. Almost two years on, Cookie Jar fills Bethnal Green with a staggering kaleidoscope of creativity from across the nightlife and arts scenes every month. All events are themed, and we've done punks, dinosaurs, robots, witches, mimes and toys, to name a few. Seasoned performers mix with new faces trying out drag for the first time, Lady Gaga is followed by techno on the decks, it is a melting pot that is continually evolving and unapologetically weird, and one that I have little control over.
But that is the best part, Cookie Jar is a community-driven creative space by and for queer people, I simply provide and coordinate the platform and it has evolved with our audience into the queer candy land it is today. Since its inception, and especially with the onset of Covid-19, Cookie Jar has continued to grow beyond a monthly event into a queer collective, a digital platform, and an all-round community of cultural disruptors. There's no telling what's next for Cookie Jar, but it will undoubtedly be delicious.
If you feel like Cookie Jar is the place for you, come to our next event and get involved with the creative work we do on social media!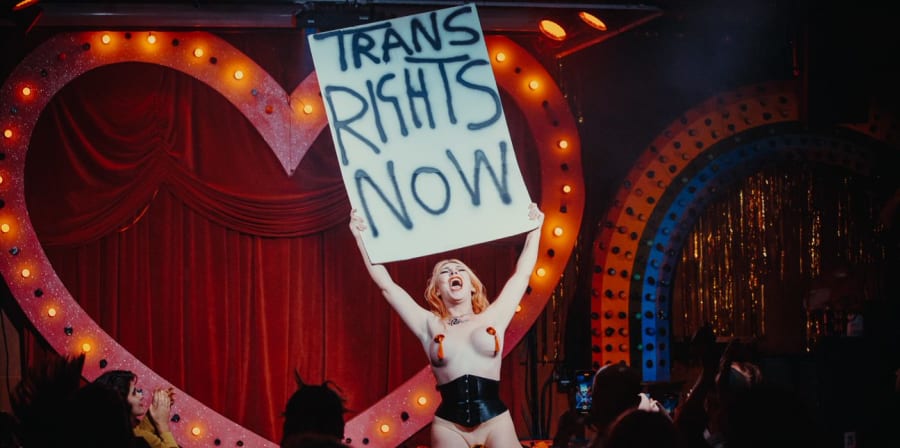 Related Links
Cookie Jar: queer collective release t-shirt for trans healthcare fund
MA student Mads Stewart runs queer collective and party: COOKIE JAR, a platform for women and trans artists who subvert traditional drag. Cookie Jar have released a holiday T-shirt to raise money for the We Exist Trans Healthcare Fund.
Check out how you can get involved with Cookie Jar and pre-order a t-shirt.
---
A thriving online magazine of our postgraduate student voices sharing thought-provoking experiences, practices, thoughts and articles about what matters to them.
Download the PDF Guide to writing articles for Post-Grad Stories
Want to write an article? Get in touch with the Post-Grad Community team PGCommunity@arts.ac.uk