Run by the National Portfolio Day Association, these events will introduce you to academic representatives who want to learn about you, your work and your post-secondary plans, while informing you about their college or university. Use the events as an opportunity to be inspired, gain advice about improving or presenting your portfolio and experience a taste of what it's like to attend a professional art and design programme.
UAL will be attending these events in Canada, the US and France, and hosting the event in London, giving you the chance to learn more about our 6 world-renowned Colleges. We offer more than 200 courses at pre-degree, undergraduate and postgraduate levels in art, design, screen, communication, fashion, media and performing arts, as well as a diverse range of short courses. Our first year pre-degree courses are designed to expand your knowledge, develop your skills and build a strong portfolio for undergraduate study. Discover more about our subject areas.
Take a look at our advice on preparing for the events, see the full list of event dates and find contact information for our local US and Canadian representatives who can provide you with specialist advice. Please note that no admission decisions will be offered to you at National Portfolio Days.
Our top tips for the day
Bring a portfolio of visual artwork that includes your best and most recent work, along with work in progress, sketchbooks and tear sheets
Be prepared to explain how you develop your ideas and where you want to go with them. Sharing the process of arriving at the completed work can be as valuable as presenting the finished piece
Discuss your work with as many colleges/universities as possible and bring no more than 15 pieces of work. You will hear many different opinions about your work that will be reflective of the admission requirements of each school
Your portfolio can be presented as original work or in digital form, but note that WiFi may not be available at all locations
Students who are not ready to show a portfolio can still attend to gather information from college/university academic representatives.
National Portfolio Day events
UAL academics attend several National Portfolio Day (NPD) events across the US, Canada and Europe. Bring your portfolio to receive feedback and learn about studying at UAL. You don't need to book on to the events, but get in touch with our US or Canadian representative if you have any questions. Postgraduate students are welcome to come and meet us at any of these National Portfolio Day events.
NPD in the US
New York
San Diego
Los Angeles
NPD in Canada
Toronto
Vancouver
NPD in Europe
Paris
Istanbul
London
Talk to our representatives
Our Canadian and US representatives provide free advice and support including course and College selection and portfolio preparation throughout the application and admissions process. They also host events and in-person admissions interviews across North America and admission decisions are made on-the-spot for many courses.
Contact our representatives to register your interest and find out more about the National Portfolio Day events in Canada and the US. Visit our Canada, USA or EU page to see the full list of UAL events taking place in your country. If you live in the UK, browse our list of upcoming .
Our Canadian representative
Jess Gill
2 Bloor Street East
Suite 3500
Toronto, ON
M4W 1A8
T: 1-855-580-ARTS (2787)
Our US representative
Josephine Haft
T: 1-866-693-7056
E: info@universityoftheartslondon.com
Next steps
Follow these steps to begin the application process:
Contact our Canadian or US representative to book an advisory call
Get advice about course and College options
Attend an information session (in-person or online)
Prepare your portfolio and application documents
Submit your application to our Canadian or US representative
Register for an in-country interview.
UAL hosts admissions interviews across North America in the fall and the spring. Canadian interviews are held in Toronto, Montreal and Vancouver. US interviews are held in New York, Miami, Chicago, San Francisco and Los Angeles.
Fees and funding
Students with international fee status are charged different tuition fee amounts and have different funding options to students with Home/EU fee status.
International tuition fees
Find out more about our tuition fees and access the most up-to-date fee information. Some courses, including preparatory short courses and postgraduate courses, have non-standard fees that you can find detailed on the course page.
Use Oanda's currency converter to see the fees in your local currency.
Foundation Diploma in Art and Design and pre-degree courses: £18,300*
Foundation Studies in Performance: £14,620*
Undergraduate degree courses: £22,920*
Postgraduate courses: £20,110 – £32,900*
*Fees are correct for 2020/21 entry. Some courses may have additional costs for registration, exams, materials and field trips.
Financial aid
Find out about funding and other money issues relating to International students at UAL, including options about working part-time whilst you study.
Canadian students
Provincial governments in Canada provide loans for Canadian students and the 5 major Canadian banks offer international study loans. Find more information on International Student Loans.
US students
UAL administers US Federal Loans through FAFSA as well as private loans through Sallie Mae. Find more details on US Student Loans including information about how to apply as well as links to information on scholarships and funding. Merit and need-based scholarships are not offered.
Discover more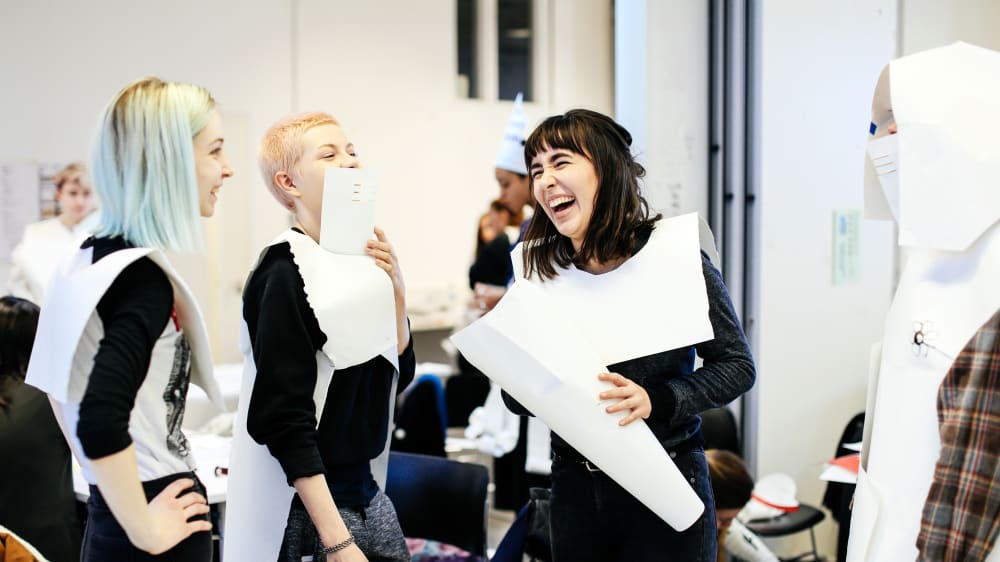 Browse our wide range of courses across pre-degree, undergraduate and postgraduate levels.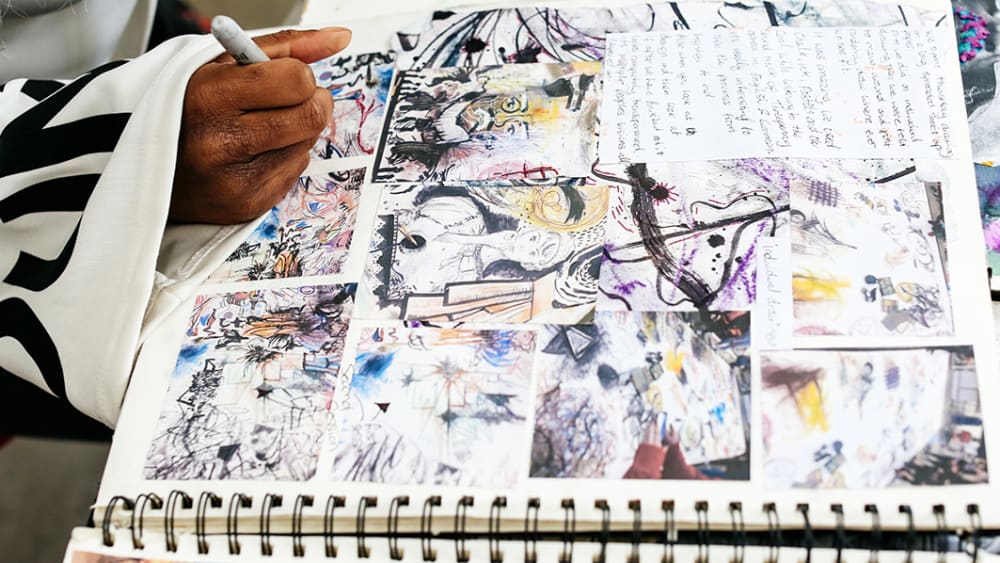 Take a look at our advice about how to prepare your portfolio before you apply.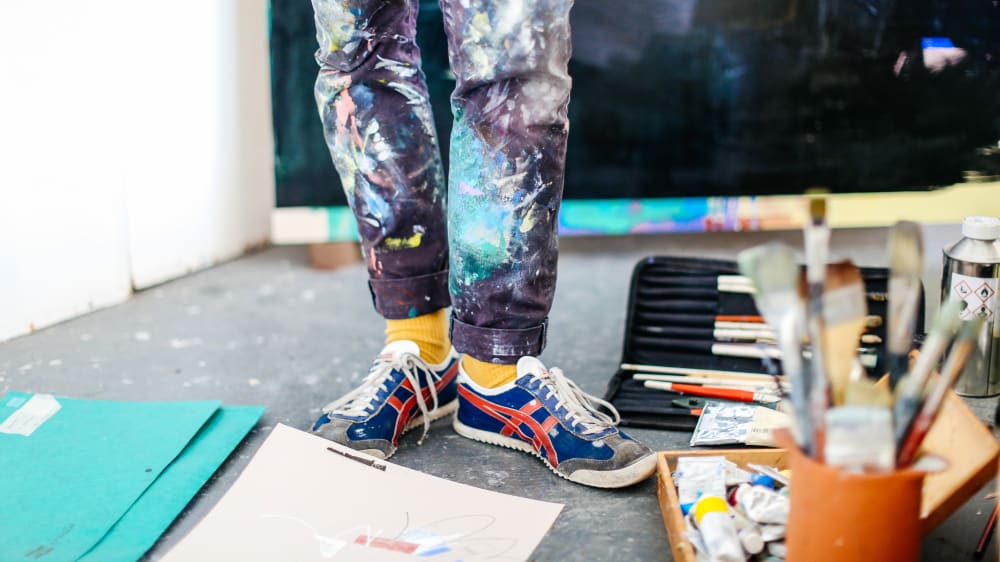 Browse through images of UAL student work from across our 6 Colleges.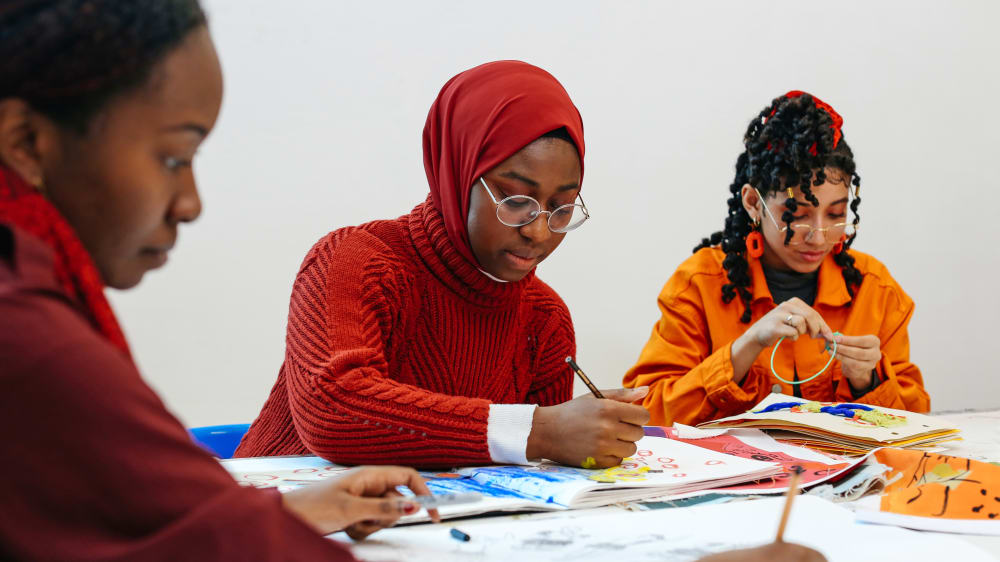 Take a look at the full range of information and advice we offer international students.