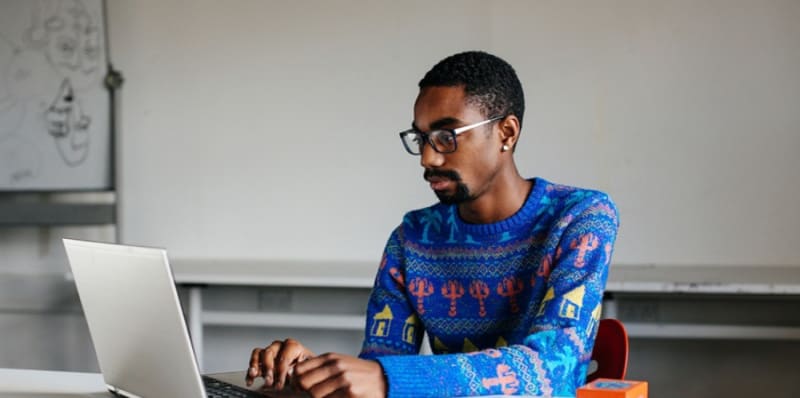 Find out how to connect to WiFi and University Network on campus:
UAL-WiFi (on campus only)
University Network (staff and students only)
The Cloud (WiFi for short courses and visitors)
Eduroam (WiFi for visitors from institutions connected to Eduroam)
UAL WiFi
To connect:
select 'UAL-Wifi' from network preferences
enter your UAL username and password
Please be aware that there may be some WiFi blindspots around each campus.
Need help connecting?
See our step-by-step guides:
University network
Common services that use the University network to connect or communicate include:
Internet access
File sharing
Application sharing
Hardware sharing
Telephony
Access
UAL Internet of Things
UAL-IoT (Internet of Things) may be available to use if your smart device is unable to connect to UAL-WiFi.
Read the UAL-IoT Disclaimer to check your device meets the criteria of use.
To log a request for UAL-IoT visit MySupport (on campus only).
The Cloud
Short course students and visitors can connect via The Cloud. Search for "_The Cloud" in the WiFi settings on your mobile device.
If you don't already have a Cloud account, open a browser on your device and complete the form.
To forget The Cloud on your device see our guides:
Eduroam
Visiting UAL from another educational institution? Connect to Eduroam WiFi using your home institution credentials. See institutions with Eduroam.
Please check with your home institution for set-up instructions and support.
Eduroam for UAL students
Find out more about Eduroam
JANET is the UK provider of Eduroam. All Eduroam users must adhere to the JANET Acceptable Use Policy and the IT Network and Acceptable Use for Students (PDF 190KB).