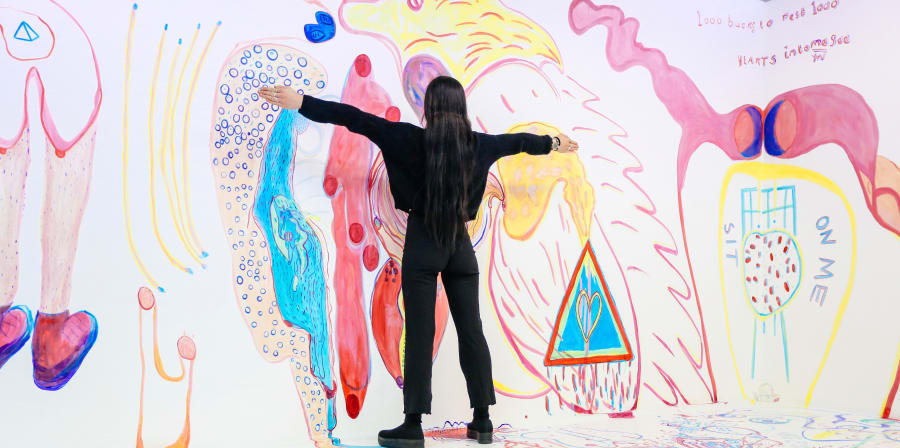 To celebrate and showcase the work of our 2020 graduating students, despite the coronavirus pandemic, we are launching the UAL Graduate Showcase.
This extensive online platform will let you show your work virtually to creatives and potential employers worldwide. This will be a digital showcase with a truly global reach.
To achieve the scale of our ambitions, we are harnessing the expertise of IBM, a world-leader with over 100 years' experience of delivering innovative technology solutions.
What we're doing
This project is hugely ambitious. Usually, a project of this size would take a year - we have less than 3 months.
We will launch the UAL Graduate Showcase platform by the end of July.
We are consulting with staff and students across UAL.
We will organise physical shows in the near future (depending on government restrictions). Additional content from these physical shows will be added to the platform.
We are aiming to continue developing the platform and to use it annually.
Uploading your work
Student consultation
Consultation with our graduating students is critical.
We are already running student workshops, to ensure the showcase delivers everything you need. This dialogue will continue through the project. Our technology partners, IBM, have also led creative workshops with our staff and students.
After consulting with students, we are working so that the Showcase reflects both your course and your College identity.
We want to deliver to the following audiences:
graduating students
prospective students
staff
creative sector professionals
potential employers
the general public
the media.
We will ensure that the platform is user-tested, by you and by staff.
Managing and delivering the project
The project is being delivered via:
a project board
a project team
a project working group
Each of these includes representatives from all Colleges and all levels of study.
Reaching a global audience
The global reach of the UAL Graduate Showcase hugely increases your ability to engage with potential partners and employers - we know the importance of this audience for you. Our focus is on giving you and your audiences the best experience.
We are also developing a creative campaign that will target key audiences. We will seek media attention for your work and promote the showcase across UAL's social and digital channels.
We are also engaging with the creative industries, to make sure they get a similar – or even better – experience than they would at a physical show.
Virtual networking
The platform will connect you with your peers and other graduates.
We are also creating new features that will help you interact via live chat and live events.
The platform will also link to your social channels and personal websites – you can request this.
Next steps
We'll update students and staff as the project develops.