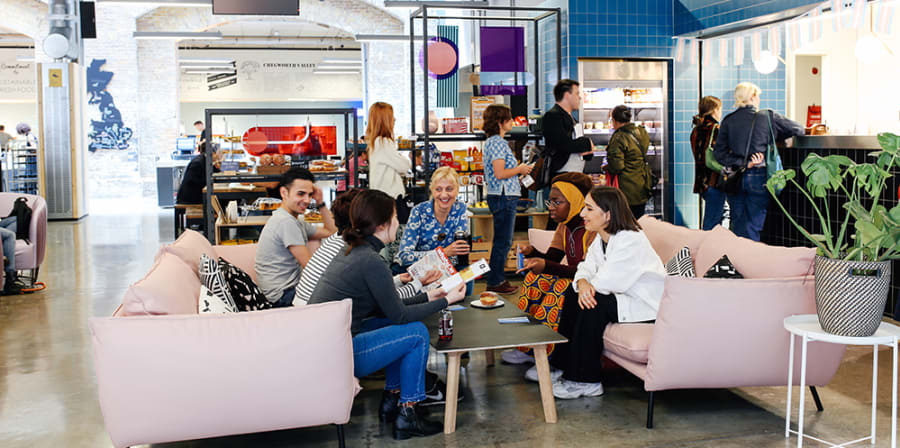 We've put together some guidance to help you use your timetable tools: Online timetable, PDF timetables and iCal.
Timetables
How do I know which room my class is in?
Rooms are now coded by site (within the college) building, floor and room number. Each event should display with a site and room number for example an event with the room location HH_303 is being held on floor three, room 303, at High Holborn.
To search for a room use the first 2 letters of the College site.
See the full list of locations (PDF 350KB)
Why does my timetable show "Global Event"?
Global Events represents UAL closure dates, such as Bank Holidays, Christmas Day, Boxing Day, etc.
I'm waiting to find out if I'll be progressing to the next year of my course, can I still see my timetable?
If you are awaiting confirmation on whether you will be progressing to the next year of your course you will be able to see the coming year's timetable, although please be aware that this may be subject to change depending on the outcome of your exam board.
Online calendar
My timetable is blank or showing incorrect information
This could be because:
You've changed your degree programme
You've not been allocated to smaller group teaching activities i.e. seminars, workshops and so on.
You registered late
You may be viewing the wrong teaching week (e.g. Easter break)
Viewing space bookings in Celcat
Celcat will display any spaces you have booked through either ORB or UAL Library and Learning Zones.
This is to book spaces only; kit and stock bookings will not appear in Celcat. Bookings will show for students with a Celcat account only. Artscomm students and staff will not be able to view this.
Viewing your space booking
Spaces booked via ORB will appear in the calendar as 'Resource Booking'
Those booked via the Library system will display as 'Library Booking'
Spaces can take up to a minute to appear in Celcat.
Cancelling or amending bookings
To cancel or make any changes to the booking, please do this via the appropriate system – not Celcat itself
You will find a link to the relevant system by clicking on the Notes area of the booking in Celcat
Log in and navigate to "Manage my bookings" to make the change.
Support
If your booking does not show in Celcat or has an error, either raise a MySupport ticket or call the IT Service Desk on +44 (0)20 7514 9898.
iCal
How can I subscribe to iCal?
Subscribe to iCal with your UAL email address. You'll be sent your personal iCal link and instructions on how to use it on your device.
What do I do with my iCal link?
There are a few ways you can view your timetable, using this link:
Outlook
Log into Outlook (using UAL credentials)
Copy your personalised iCal link
Go to Calendar, right click on My Calendar and select Add Calendar.
Select 'Calendar from the Internet'
Paste your link into the 'Calendar URL' field
Press OK
A calendar will appear under the list of My Calendars called 'Schedule'. This is your UAL timetable
iPhone/Ipad:
First you'll need to add your UAL mailbox to your device and then use the iCal link to subscribe to your timetable.
Google Calendar/Android devices
You'll need to set up a google email account if you don't have one and then use the iCal link to subscribe to your timetable. It may take 24 to 48 hours for changes in your timetable to be reflected in your Google Calendar.
My iCal link is not working or was working and has now stopped
This could be due to a few things:
Name change – which a new email address can be created. Please check if you have had a new email address from IT
Changed degree programme address which means you'll need to sign up for a new iCal link.
Why is my timetable showing a lecture at 5am?
If you see any events scheduled between 11pm and 7am, make sure that your device is set to the correct time zone for London.
My timetable's been changed but it's not showing on my Android device or Google Calendar?
Any changes made to the timetables will show immediately on your Online Timetable. We can't control how often your other systems, such as Google Calendar or Outlook Web App, are refreshed, so this may take a bit more time.
I'm getting failure notifications or error messages on my mobile device
This may be because you are out of the UAL network when there's a scheduled refresh. If they don't go away when you're back in range: replace your iCal link with a new one by entering your address again.
Why is there nothing showing in my timetable after 6 months?
Our system only shows you 20 days into the past and 180 days into the future from the current date.
Login issues
My username or password doesn't work
The password provided for your first login to the university email is only temporary. Please change your password before trying to log in.
You can also change it if you've forgotten your password
If you still can't login, please contact the IT Service Desk: servicedesk@arts.ac.uk or +44 (0)20 7514 9898.
MyUAL app
The MyUAL app is supported and operated by IT Services.
For any problems such as blank timetable, timetable not updating, timetable showing the incorrect information within the MyUAL app please contact the UAL IT Service Desk on +44 (0)20 7514 9898 or email servicedesk@arts.ac.uk
Contact hours
What are contact hours and their colours?
We've added colours to represent your contact hours like lectures, seminars, workshops or assessments.