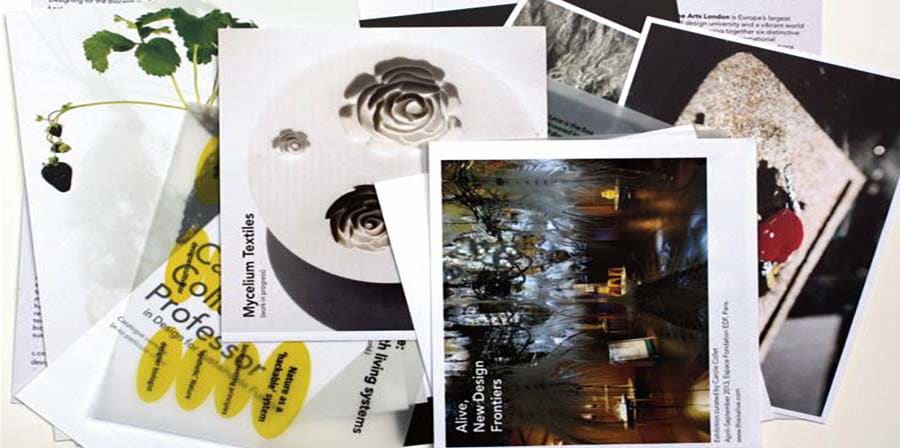 Professorial Platform Series
This month's blog post from the Scholarly Communications Team focuses on UAL's Professorial Platform Series, established in 2008, which are archived and made available to the public in UAL Research Online.
'The Platforms are an opportunity for University colleagues and associates, as well as invited members of the public, to learn more about the research undertaken in the University. The Platforms enable Professors to highlight their field of interest and the University, in turn, to recognise and commemorate their successes to date.' (1)
UAL Research Online contains a comprehensive collection of the series, including recordings of the lectures, as well as the related publication. Students, staff and users around the world can watch and download these lectures for free and for perpetuity.
By preserving these notable events online Scholarly Communications are able to help 'research staff at the university to broaden the reach and impact of their research, worldwide' (2), which in turn maintains and develops UAL's profile as a global leader in arts research.
You can view the Professorial Platform Series either by visiting UALRO and entering 'Professorial Platform' in the search field, or by conducting an Advanced Search entering 'Professorial Platform' in the Projects or Series field.
Below are a selection of inspiring lectures, but there are many more that we encourage you to explore.
Evans, Caroline (2012) The Modernist Body: Mechanization, Motion and the Missing Part. In: UAL Professorial Platform Series 2011-12, 6 March 2012, Central Saint Martins, Granary Building, 1 Granary Square, King's Cross, London N1C 4AA.
"Professor Evans presents her research on modernism and the first fashion shows in France and America from 1900-1929. Walter Benjamin described the advent of 'new velocities' that gave modern life an altered rhythm, and from 1900 the desire to see women's fashion in motion flourished on both sides of the Atlantic as models tangoed, slithered, swaggered and undulated across couture house and department store stages. Evans connects the first fashion shows to Taylorism, the chorus line and Fordist aesthetics, arguing that their modernism was that of the rationalisation of the body in the fields of work, leisure and mass culture, rather than of the avant garde. Yet the modernist body was also gendered and motile. Animated film strips of modernist sensibilities, early twentieth-century fashion models developed a unique language of the body. Their paradoxical modernity lay in their capacity to constitute themselves as objects through the eloquence of their mute performance. In a period when the social and economic emancipation of women were urgent and pressing questions, however, what kind of agency can be attributed to women whose performance was so fleeting, so ambiguous, and so minimal?"
Tulloch, Carol (2016) This Time It's Personal. In: UAL Professorial Platform Series 2015-16, 17 March 2016, Chelsea College of Art and Design, 16 John Islip Street, London SW1P 4JU.
"Carol Tulloch reflects on her research practice that, with hindsight, have become the signposts for her most recent publication The Birth of Cool: Style Narratives of the African Diaspora, a work that connects a range of personal experiences through style. Activism, African diaspora as a methodology, auto/biography, [the] black body, black style, collage, cool, concepts, connection, conversations, curating, curator, detail, difference, disconnection, experimentation, flows, glamour, graphic argument, historical 'truth', making, networks, objects, people, personal archives, quiet, reflection, portraits, style-fashion-dress, style narratives, taste, tensions, terminology, to be."
Collet, Carole (2017) Designing for the biocentury. In: UAL Professorial Platform Series 2017, 4th July 2017, Central Saint Martins Platform Theatre.
"Professor Carole Collet explores the interface of biological sciences and design to challenge established paradigms and envision new sustainable materials and forms of production for the future. Collet will be discusses her research work, at the intersection of design and biology, and her investigation into new ways of making informed by bio-fabrication, botany, biomimicry and synthetic biology. How do we evolve design protocols from the hand-made and the man-made to the 'grow-made'? What kind of design species do we become? The lecture unravels the story behind selected research projects and discuss a new framework for 'designing with the living' which helps define how designers can engage with the emerging bio-circular economy."
(1) ualresearchonline.arts.ac.uk/13785/