Your creative future starts here: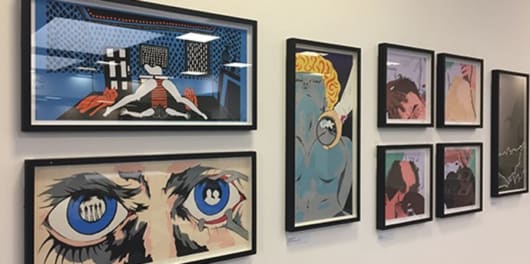 In June LCC library hosted a display of student-designed, Mondo-style prints. Mondo prints originated in the USA and are limited edition fan art inspired by films and television. Year 2 BA Illustration and Visual Media students were tasked by tutor Tony Braithwaite to design prints inspired by Kubrick films, to coincide with the Kubrick exhibition at the Design Museum and recent Kubrick film season at the BFI.
The prints on display were an eye catching addition to the library space. As a result of the project, some students have formed a Mondo prints collective and we hope that the library will host future displays of their output.
Ruth Collingwood – Academic Support Librarian