Fashion Societal, Economic and Environmental Design-led Sustainability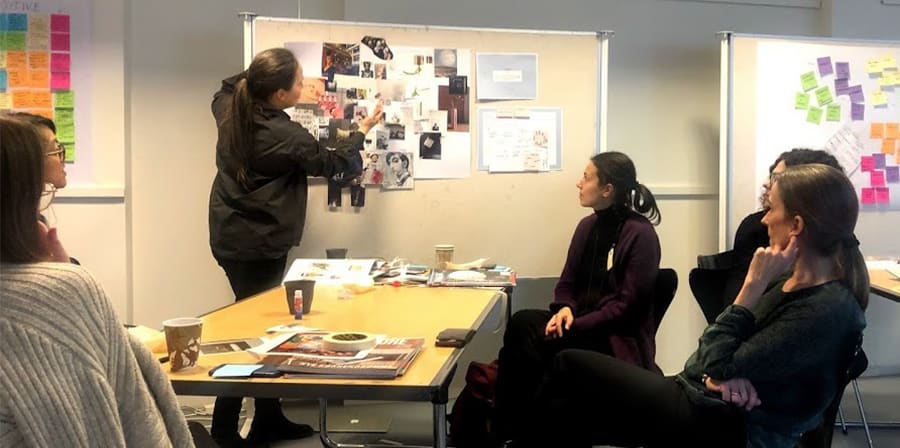 Principal Investigator: Professor Dilys Williams, d.williams@fashion.arts.ac.uk
Funding Period: 1 September 2018 - 31 August 2021
Funded by: EU funded Erasmus+ Strategic Partnership
About FashionSEEDS
Whilst fashion is a global industry offering livelihoods to 50+ million people, generating over EUR2.4 trillion, its practices are built on systems that cause severe environmental and social damage. The societal impact of the industry in contentious due to working practices and the wider impact of fashion production and consumption. The industry is oft-cited as being the second most environmentally polluting industry in the world.
Fashion SEEDS strategic partnership share an imperative commitment to prove design-led fashion sustainability education leveraging on their world leadership in fashion education. The project aims to develop a holistic framework for a design-led approach for fashion sustainability education, and a construct of related graduate skills & capabilities. A learning resource repository and sustainability teaching materials will enable educators to adapt and apply the framework to a range of Higher Education Institutions (HEI).
Aims and objectives
A Research Benchmarking Report: consortium HEIs integrate innovative best practices to design-led sustainability education
The Framework Document: increased quality of fashion BA/MA programmes at partner HEIs, better aligned with the sector skills needs and the employment prospects of the global fashion industry
A Learning Resource Repository: new open educational resources and learning materials for fashion-sustainability education
Sustainability Teaching Materials: more student-centred, participatory and hands-on training approaches and pedagogies to better support the development of fashion-led sustainability education to empower teachers with the confidence to teach fashion sustainability
Promoting internationalisation, recognition and mobility in line with Bologna principles
Provide professional development opportunities and tools for increased capacity and professionalism of academics, trainers, tutors and mentors relating to fashion sustainability
Partners
Politecnico di Milano, Italy
Design School Kolding, Denmark
Estonian Academy of Arts (EE), Estonia
Key UAL staff
External Links
Intellectual Outputs and project events
Benchmarking report October 2019
The Benchmarking Report (BR) is a foundational intellectual output that aims at mapping existing practices in teaching and learning of fashion and sustainability in Higher Education Institutes (HEIs) and identify the interest or pursuit of a small sample of companies active in the Fashion Design for Sustainability (FDfS) field, in Europe and worldwide. It also identifies gaps and possible points of intervention that can enable subsequent outputs to be of greatest benefit in realising change towards sustainability within HEIs.