The FMP brief for the Diploma in Creative Media Production is designed
around social action and community media
UAL gives us the opportunity to think about a brief that works for our team as
lecturers, so the strengths that we've got but also think about how the
students can get most out of the brief with the equipment we've got, with the
facilities we've got, and our expertise. Although we get a brief we can kind of
take in whatever direction we want like different genres, different styles.
With this one it's the theme of social action but you could do anything within
that theme. The brief itself means that the students have to work
with a real client. Actually making something for real that is going to be
used by someone and I think that's quite good for experience especially
when you look at freelance type jobs in the future. We spend a morning
going through that brief and explaining the expectations of that brief. We're
then able to together look at examples of work examples of social action and
community media which then bring up questions from the students and we can
then look back at the brief and talk through any questions and queries they
might have about the brief. At the beginning of the FMP we really want them
to have a really open mind and generate lots of possible ideas so that they're
not too caught up in one avenue straight away because it might be once
they've investigated lots of different ideas and they go for something totally
different to what they first imagined
Though today these students are delivering a five-minute
pitch presentation of their proposed idea for their final major project
We're looking for them to have a really good idea
about their client, who their client is, and who they are targeting with their
piece of work and they should have a good idea about what they're going to be
doing with their final product. Went from my second client on my contingency plan
which was tribal trust and so I've met with them several times and I will be
creating a short social action film for them now. So my pitch consisted of
information about my client, my idea, the purpose of the video, the visual style
and how it would be portrayed, and the target audience and the distribution of
feedback. What I'm doing now is a promotional video that I'll be doing for an
organisation called the Wayland Men's Shed. We expect them to look at primary
and secondary and quality from quantitative research so it's really
really in-depth research that is going to impact and influence the work that
they do. I began with idea sources before we've even found a client or thought of
an idea. I then did a survey online just about their thoughts and opinions on
social action films like the duration and what the purpose of a social action
film should be. I've done a lot of research on existing homeless charities
and the videos that they maybe have. I then did a research task which was one
that we did at college where we were set a variety of existing social action
films across a variety of different organisations so we had to look at the
platform form and style, the tone, the structure and impact. Tribal Trust were
adamant that they didn't want a video which was conventional of a social
action film in the way that it had an emotive approach
We ask the students to reflect and evaluate on a daily weekly basis they
can choose the way they want to document what they're doing as long as
we're seeing their influences, we're seeing them take onboard the
client's suggestions it really doesn't matter which way they do that. We view
them as they as they work each week. Being honest myself I prefer the
vlog format. I just find it easier to talk about what I've found out
and that way you can also, if you've recorded primary research, you can then
implement that into the vlog and that you can then
listen back to or whatever. Throughout the FMP we have checkpoints throughout
the ten weeks so although we're working with them continuously
during the project we also feed back to them a bit more formally in terms of
checking where they're at, checking what they're doing, making sure they're
reflecting properly, that they're evaluating properly. We ask them then to
really think about the feedback session that we've had and then respond to that
on their ILP's. They then also have to reflect on their feedback with us within
their reflection evaluation of their FMP project. You know you've got a lot there
but for it to be a solid merit you really need to add
on your research and just tweak a few things, okay? From gaining feedback both
from my client and Cara I found that it pinpointed what needs to be
changed and it gives you kind of a clearer idea of how you could make
it different, and in what way that would benefit the actual piece itself. So
I just had a feedback session with Elliott who's working with a charity and
what we're doing is we're looking at, at the moment, a range of things, we're
looking at his research and how he can really be more in depth
with his research, how it can be more varied and different sources and ways he
can go about doing that. We're also looking at the filming that he's already
completed and how he can improve that filming, maybe go back and change some
things, how can you can develop that, re-edit, shift things around, so it's just
guidance really so they've got what they need but it's just really thinking about
how they can develop that more to maybe improve their grade.
Seeing the outcomes is just fantastic
"I'd be six foot under the ground."
Amy completed a lot of really in-depth varied research
not just about her clients but about the topic, about the theme, she knew the
audience really well and this really underpinned what she was doing. That's
what we want, we bounce off the community, the community bouncing off us.
After this year I feel a lot more confident what with talking to clients and
working with them and with actually going out and filming. I think I've
learned a lot of skills and I look forward to developing them in the future
I've enjoyed the challenge of it and because it has it has been a bit of a
challenge for me, at times anyway
As a creative practitioner I suppose I've become a lot more aware and for me
I think that was really quite a bit of an eye-opener and really affected
the way that I was working, focusing less on the finished part
the final thing and more on how you get there
Qualifications at a glance
Diploma
Level - 3
Units - 8
TQT (hours) - 1,040
GLH - 600
Typical course duration - 1 year
UCAS points(Pass/Merit/Distinction) - 36/60/84
QAN - 601/3986/9
Typical progression - Games design, animation, television, film, radio, photography
Extended Diploma
Level - 3
Units - 14
TQT (hours) - 2,030
GLH - 1,140
Typical course duration - 2 years
UCAS points(Pass/Merit/Distinction) - 72/120/168
QAN - 601/3987/0
Typical progression - Games design, animation, television, film, radio, photography
Related content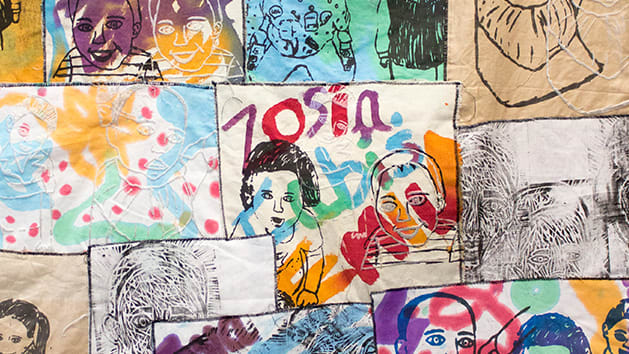 Provide students who are intrigued and motivated by art and design with opportunities to explore, develop and test their creativity.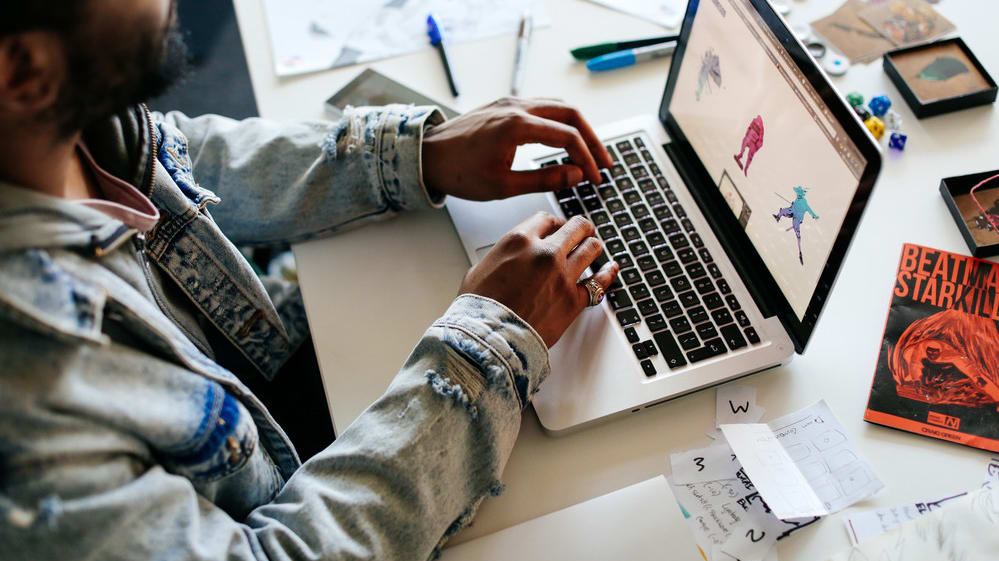 Help your students to progress to further study and training in a range of media-related subjects.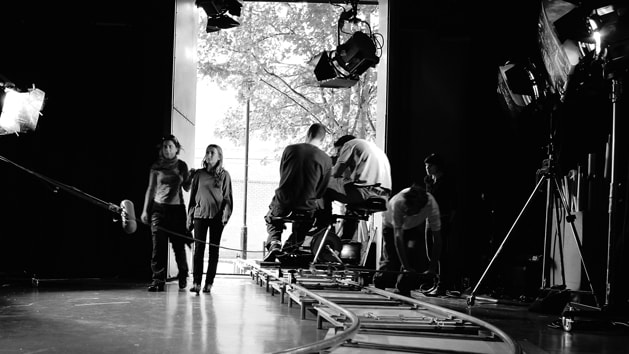 Find out more about our Film Suite qualifications - developed in collaboration with Creative Skillset.