Visual storytelling through historical and contemporary research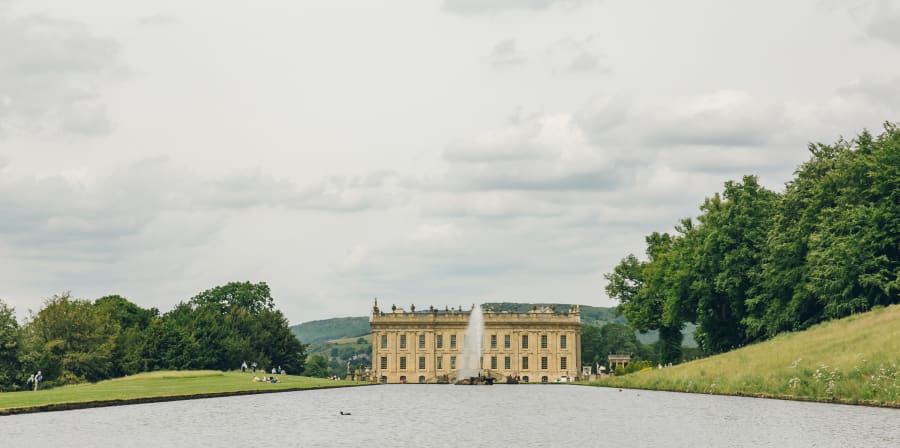 Explore historical and contemporary artefacts from the large and varied collection at Chatsworth House, in this one day event designed to help hone your students' research and presentation skills.
Using the house, its contents and the estate for primary research, participants will create a piece of work exploring visual connections and the relationships between their chosen objects.
Participants must consider a theme and record their research through a range of media and materials. This activity is both about creating work independently and working collaboratively with others, linking an initial research theme with an evolving investigation and providing evidence through a visual narrative of how this has informed ideas.
Research is a fundamental part of creative arts courses from FE through to HE. Visiting museum or gallery collections is an excellent starting point for primary investigation. This event will equip you with the tools to help encourage students to independently engage with cultural sites when developing their work and to effectively document visual connections in the presentation of their research.
Learning outcomes:
How to improve your students' research and presentation skills
How to link educational visits with the curriculum needs of your students'
Understanding the value of primary research practices and how it enhances student work and grades
Knowledge of the assessment criteria and inspiring delivery strategies to help your students to meet them
Approaches for encouraging independent research skills by linking work in physical and digital spaces to student outcomes
Who should attend?
This course is relevant for all those delivering creative education. All levels of expertise and specialism are welcome.
Exclusive offer for UAL Awarding Body approved centres
We have a limited fund allowing us to pay for the travel to this event for some UAL Awarding Body approved centres. We allocate this based on criteria including location to our events. It is limited to 3 members of staff per centre, and covers rail fairs only. Please note we cannot reimburse travel you have booked yourself.
Simply drop us an email once you've booked, at least 2 weeks in advance of the event, and we'll be in contact to let you know if your centre can benefit from this: ual.cpd@arts.ac.uk.
About the facilitators
Kerry Fernandez
Kerry Fernandez trained and practiced in Visual Communication and Graphic Design before becoming a lecturer. She has taught on the Graphic Design and Illustration degree at Sheffield Hallam University and spent many years at Chesterfield College teaching Visual Communication on the Level 4 Foundation course, and Level 3 Diploma. Here she was cross-college mentor in Outstanding OFSTED practice and internal moderator for the UAL qualifications.
Kerry has maintained her freelance graphic design practice, working with clients nationwide, and works as an External Advisor for Sheffield Hallam University and UAL. She currently works as the Arts Engagement officer for the Devonshire Educational Trust at Chatsworth House; working with schools, colleges and universities on specialist art projects, and delivering a range of art and design skills to support delivery of the curriculum and course units.
Sarah Atkinson
With an MA, BA hons and a PGCE, Sarah Atkinson led UAL Awarding Body's team of Chief Examiners as the Head of Academic Standards. She has over 25 years experience working in further and higher education, and has designed and delivered a range of courses, most recently at London College of Fashion where she was Director of Programmes for FE courses and part of the LCF team working internationally to establish collaborative partnerships with educational institutions worldwide.
Before entering the teaching profession, Sarah worked as a freelance designer and ran her own manufacturing and retail company. Since becoming a full-time academic she has focused on research into learning, teaching and assessment and how to improve the student experience. Sarah maintains her own creative practice, including exhibiting work annually in the international women's exhibition in Seoul, South Korea.
Booking
Date to be confirmed
Time: 10.30am - 4.30pm
Venue: Chatsworth House
Price: £99
To express interest please email ual.cpd@arts.ac.uk
Need an invoice?
If your centre requires an invoice to be raised for your place on this course, please email ual.cpd@arts.ac.uk