University of the Arts London (UAL) has been selected to lead on CRAFT: Activating Pedagogy for Ceramic Education Futures, a new Erasmus+ Strategic Partnership launched in response to the increasing loss of heritage skills in ceramics, one of the oldest crafts in human history.
Anthony Quinn, Course Leader for BA (Hons) Ceramic Design at Central Saint Martins, is leading on this collaborative project which brings together art and design higher education institutions from across Europe, including Academy of Arts, Architecture and Design in Prague, NOVA University of Lisbon, Weißensee Academy of Art Berlin and Oslo National Academy of the Arts.
During this 3-year partnership, UAL and the institutions involved will map out the current state of ceramics training to gather the existing fragmented knowledge in the sector. The end result will be an innovative teaching training programme in arts education, focused on developing new ways to transfer traditional skills and creating a solid repository of ceramic practices.
What makes ceramics exciting and unique is the range of concepts which you can work with. At Central Saint Martins, we teach our students to experiment with clay and push the boundaries of this exceptional material, and I'm very happy to be partnering with European colleagues who share the same passion and knowledge for ceramics. I believe this new project will help us to challenge people's perceptions of this beautiful craft.
— Anthony Quinn, Course Leader for BA Ceramic Design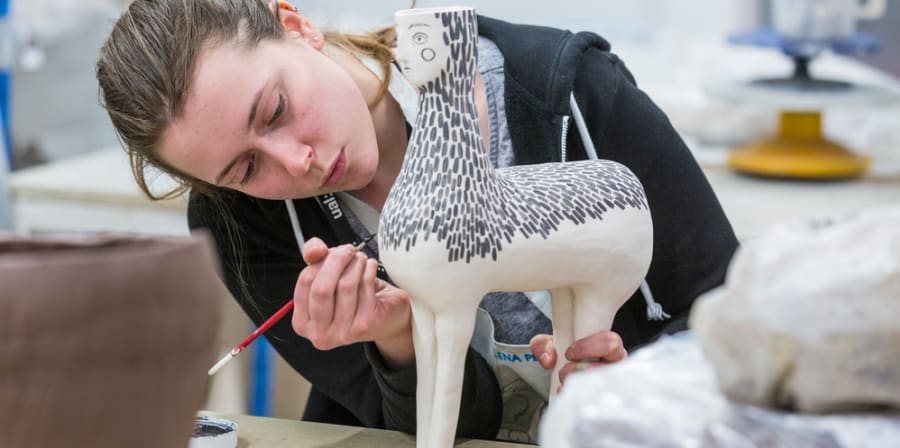 Academics and experts joining CRAFT affirm this Erasmus+ project will contribute to the preservation of invaluable knowledge and skills that are at risk of being lost, bringing these practices to wider audiences and learners to safeguard the future of pottery-making.