Systems and design is one of the Social Design Institute's key focus areas.
Today's designers are asked to design 'solutions' for many complex, interconnected problems. In the process, they contribute to the creation – and adaptation – of a variety of 'systems'.
We are exploring this through collaborative research drawing on traditions in design and the social sciences including by the visualisation of systems.
We aim to provide designers, creative practitioners, policy makers and organisations with new ways to understand the potential, limitations, and consequences of designing in relation to systems.
Knife crime systems mapping
In collaboration with the Design Against Crime Research Centre, Jocelyn Bailey, research fellow in the Social Design Institute, worked with community groups and local government officers to understand and visualise the multiple systems and worlds associated with youth violence in London to inform new ways of working.
Read more about our collaboration to address the challenges of knife crime and Redesign Youth Futures.
Using design methodology to understand the challenges of Artificial Intelligence (AI)
The research project 'Next Generation Services through Collaborative Design' (funded by UK Research and Innovation's Industrial Strategy Fund) explored the challenge of AI and its potential impact on professional services.
Led by the Institute's Director Professor Lucy Kimbell and Dr Makayla Lewis (previously at UAL), the project team developed the AI Readiness Toolkit that people in the professional service sector can use to explore what AI might mean for their future services and business models.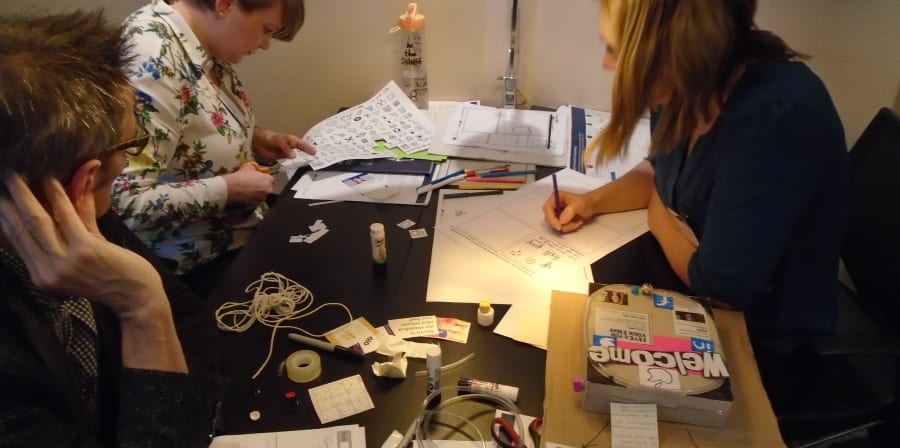 Redesigning the food system with Bite Back 2030
Since June 2019, the Social Design Institute has been collaborating with Bite Back 2030, whose mission is to redesign the food system, putting young peoples' health first.
We worked with Bite Back to embed a social design approach within the organisation, as well as co-producing a number of briefs for students at Central Saint Martins and London College of Communication. The briefs explored young people's attitudes towards food and what the experience of buying food might be like in the future.
Find out more about the student projects and view images in the project report (PDF 2957KB).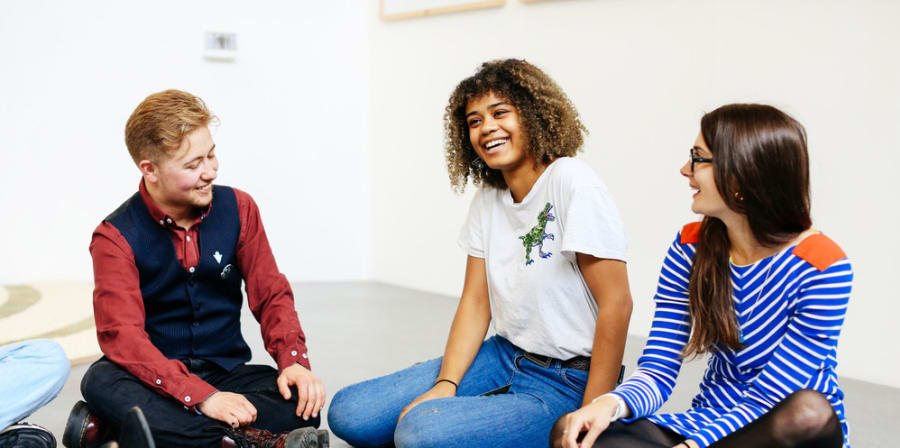 Systems and design literature review
Christian Nold (formerly a Research Fellow at the Social Design Institute) compiled a review of different design literatures around systems. The results of this work are encompassed in 2 working papers: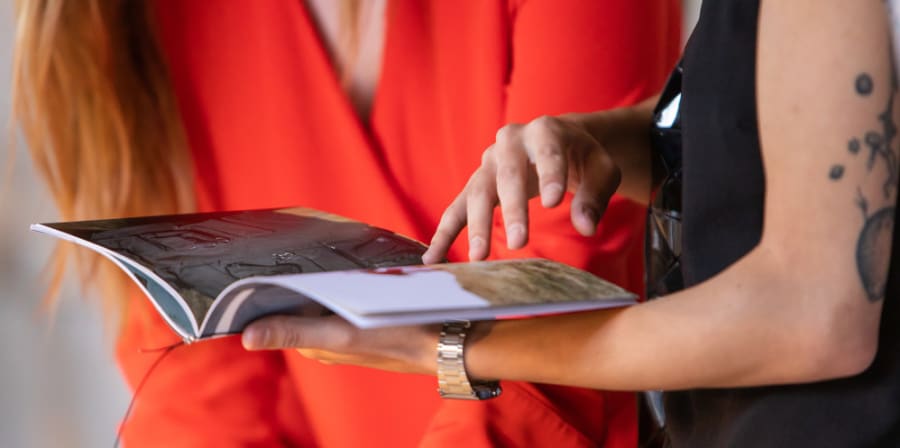 To work thoughtfully with and in systems, we first need to make them comprehensible. Finding ways of representing a complex problem is the first step towards grappling with it. The activity of representation-making is an act of inquiry: the process here is as valuable as the end result. However, when it comes to the end result, the necessarily linear form of verbal language and text does not lend itself well to bringing a complex mess of interacting elements into view simultaneously. A picture, by contrast, can.
- Jocelyn Bailey , Research Fellow
Talking about systems is a good way to move away from the dominance of user-centred design, yet it brings with it the danger of a God's-eye view and technocratic managerialism. I believe its true potential is to sensitise users to the complexity of living socio-technical systems that include different species and multiple worlds.
— Dr Christian Nold, Research Fellow