On 19 September, the UAL Social Design Institute hosted a series of inaugural events as part of its pilot year during London Design Festival. The events were part of the London College of Communication's LDF programme, this year entitled 'Emergence'.
Professor Simon Ofield-Kerr, and Professor Lucy Kimbell, Director of the Social Design Institute and Professor of Contemporary Design Practices at UAL, introduced the new Institute, describing the plans for its development over the coming year.
International guests, UAL students and staff, and other experts from across the design research and practice community participated in the day's events.
These included a workshop, panel discussion, and keynote that together explored the contemporary state of, and context for, social and sustainable design:
Workshop: Futures That Need Anticipating: Making and Discussion Studio
Algorithmic fairness
Supported decision-making
Pointless design
Knife crime
Childhood obesity
And the party for the end of the world
Panel discussion: Is social design: Political? Utopian? Transformative? Necessary?
UAL/Kings College London PhD student Daniella Jenkins chaired this panel discussion, featuring presentations and reflections from:
Keynote lecture: Staying with the Problem: Social Design Research and Practice
Professor Guy Julier, Head of Research and Professor of Design Leadership, Department of Design, Aalto University, Helsinki, concluded the day's events with a keynote lecture. He reflected on some longstanding 'problems' that have stayed with us, the present we are in, and what a social design institute might do in the future.
Professor Guy Julier on Staying with the Problem: Social Design Research and Practice.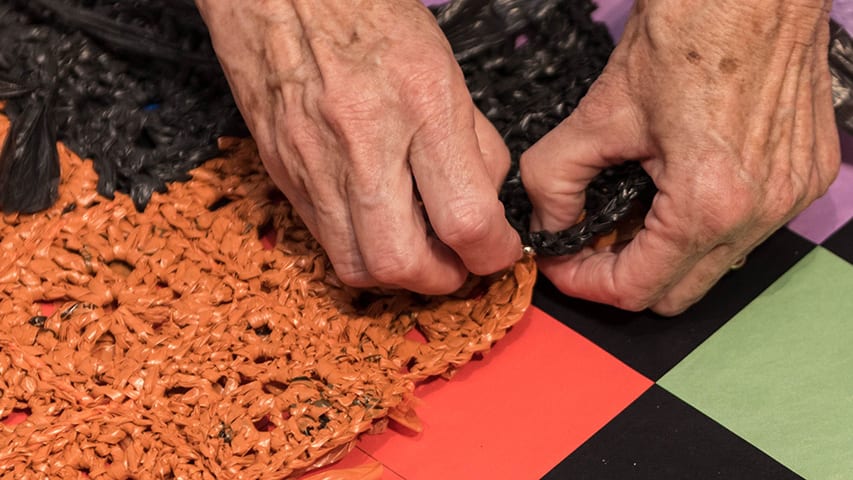 The UAL Social Design Institute champions research and practice in social design and design for sustainability - find out more.