The UAL Social Design Institute curates a small number of public events that showcase and critically assess social design and design for sustainability.
We develop dialogues with staff and students across UAL, and nurture networks and collaborations with colleagues nationally and internationally.
Find out about our events and how you can get involved.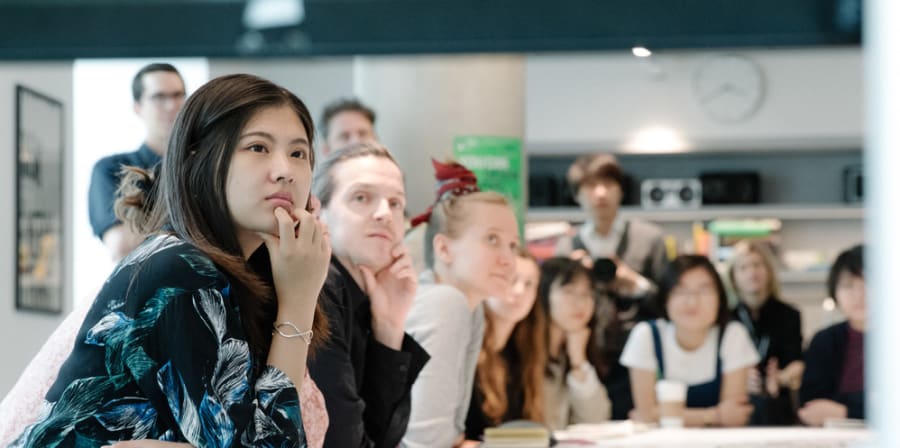 Upcoming
SDI Seed Fund Awards 2021: Final Project Showcase
Wednesday 21 July (2pm to 3:30pm)
Last December, the SDI launched a new initiative, inviting UAL academics to submit ideas for small-scale social design and design for sustainability projects that could be co-developed with the Institute during 2021. Two projects were selected and delivered during the first part of 2021.

How can youth-centred, creative graphic design workshops have a positive impact on local gang culture, violence and knife crime? Led by Val Palmer (Assistant International Academic Coordinator, International Development at CSM and Research Associate with the Design Against Crime Research Centre)
Countering Covid-19 vaccine hesitancy and disinformation Led by Danah Abdulla (Programme Director, Graphic Design at CCW), Silvia Grimaldi (Course Leader, MA Service Design at LCC and Postdoctoral Research Fellow on Pharma Factory) and Hena Ali (Senior Lecturer on BA Graphic Design, Camberwell College of Arts)

At this event, the project teams will share the outcomes of their work, reflections on the process and challenges, and next steps.

Full details and booking information to follow soon.
Art, policy and the public imagination
Panel discussion: Stephen Bennett, Hannah Entwisle-Chapuisat and Daniella Jenkins (chair), March 2021.
Staying with the problem: Social design research and practice
Guest keynote: Professor Guy Julier, September 2019.
Is social design: political?; utopian?; transformative?; necessary?
Panel discussion: Adam Thorpe, Cameron Tonkinwise, Becky Earley, Patrycja Kaszynska and Daniella Jenkins (chair), September 2019.
Institute directors and research leaders discussion
As part of Research Season 2021, UAL Institute directors and research leaders discuss the Institutes and their work, March 2021.
Evaluating placemaking and creative co-production
A panel of researchers and funders share their insights on the challenges of evaluating place-based change in communities and on projects where design and the arts have played a key role. May 2021.
More to explore
About us

Learn about our mission and governance.

Publications

Browse our publications to discover insights on social design.