The UAL Social Design Institute curates a small number of public events that showcase and critically assess social design and design for sustainability.
We develop dialogues with staff and students across UAL, and nurture networks and collaborations with colleagues nationally and internationally.
Find out about our events and how you can get involved.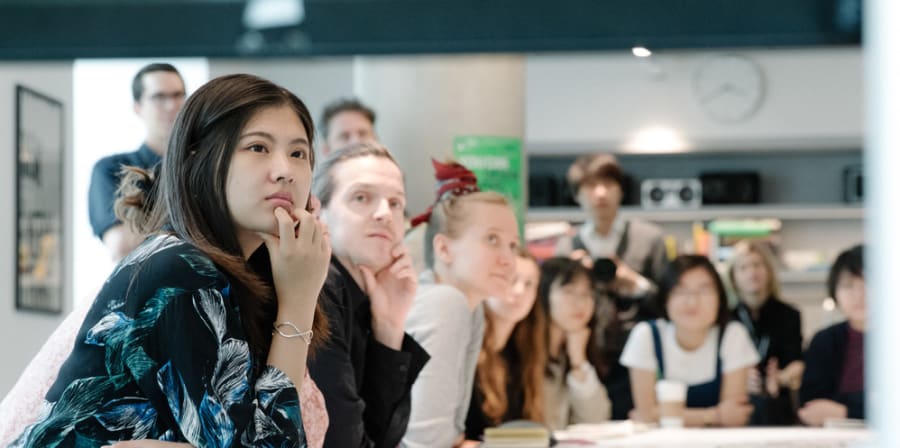 Upcoming
The SDI currently has no furthcoming events scheduled but watch this space for news later in the year.
Evaluating placemaking and creative co-production
A panel of researchers and funders share their insights on the challenges of evaluating place-based change in communities and on projects where design and the arts have played a key role. May 2021.
Art, policy and the public imagination
Panel discussion: Stephen Bennett, Hannah Entwisle-Chapuisat and Daniella Jenkins (chair), March 2021.
#unbauhaus: UAL's collective response to the New European Bauhaus initiative
Alongside practitioners from across UAL and beyond, SDI played a key role in curating #unbauhas on 7 July 2021 - a creative and critical response to the European Commission's New European Bauhaus (NEB) initiative.
Staying with the problem: Social design research and practice
Guest keynote: Professor Guy Julier, September 2019.
Is social design: political?; utopian?; transformative?; necessary?
Panel discussion: Adam Thorpe, Cameron Tonkinwise, Becky Earley, Patrycja Kaszynska and Daniella Jenkins (chair), September 2019.
Institute directors and research leaders discussion
As part of Research Season 2021, UAL Institute directors and research leaders discuss the Institutes and their work, March 2021.
More to explore
About us

Learn about our mission and governance.

Publications

Browse our publications to discover insights on social design.