Story
Theatre as a porous medium: Eleanor Wintour, MA Theatre Design
Written by

Tyrone Huggins

Published date

02 November 2020
Share story

Our #WimbledonClassOf2020 postgraduate students celebrated the launch of their Graduate Showcase on 8 October, marking the end of an unusual year of study impacted by the global coronavirus pandemic.
We caught up with MA Theatre Design student Eleanor Wintour to find out about her submission for the Showcase and how considering the impact of coronavirus on the future of theatre has influenced her project outcomes, and helped her to begin to put ecology at the core of her design practice.
Can you tell us about the work you're going to be showing at the MA Graduate Showcase?
I'm showcasing a design for The Father by August Strindberg which I did at the beginning of the course. Whilst the course is a design course, during this unit we were also calling the shots about how the play is set.
The Father is quite a traditional play about gender roles, although at the time it was first performed it caused a lot of controversy because it asks probing questions about reality and what makes up the truth. I was keen to play with that, and use it to question the audience's own responses and assumptions about gender, gender roles and the power of female sexuality.
I was watching a lot of Love Island at the time which inspired me to set it as a reality television show. At certain moments in the play, which I label 'truth-junctions', the audience can vote on who they believed, and this then impacts the ending of the play each night. Quiz shows such as Pointless as well as the Jeremy Kyle show, Big Brother and Keeping Up with the Kardashians were all key reference points for the design.
I chose this design for the Showcase because I think it's the most clear example of the kind of theatre I'd like to make in the future.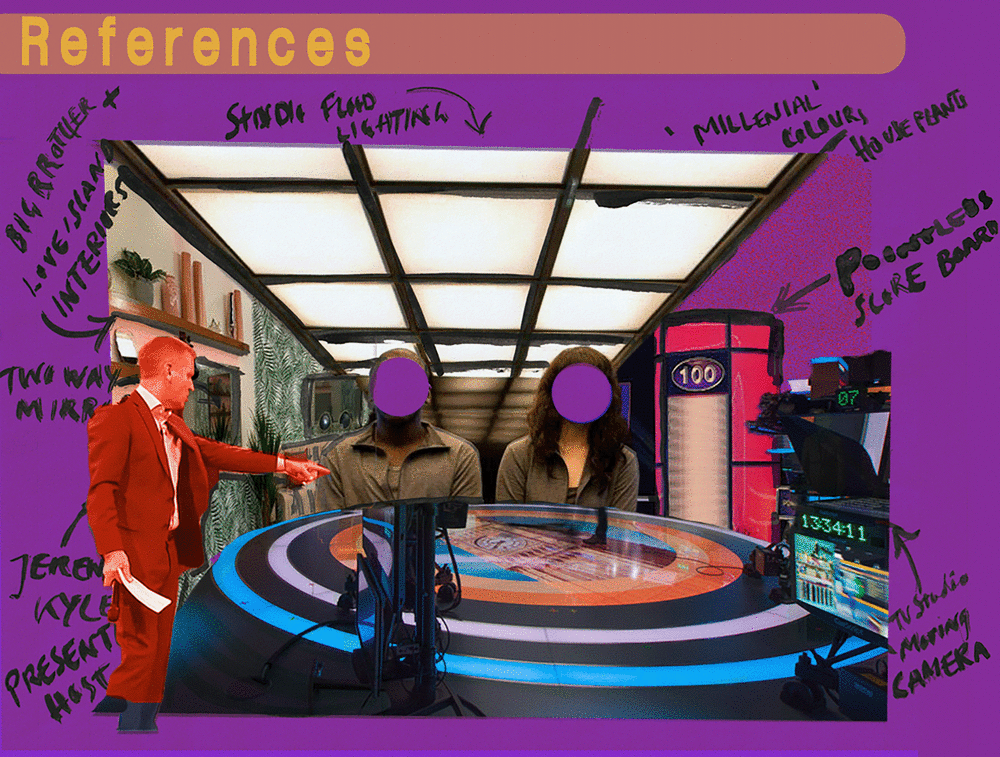 Can you tell us more about your design practice and the creative process involved in your work?
My design practise starts with a lot of research: images, films, plays, tv and reading. I then try to start sketching to help these ideas percolate and as soon as possible begin a white card model. After the first white card, I'll take the design into (computer software programmes) Blender or AutoCAD to try out different colours and textures before using those more precise ground plans to produce the final model.
How has your practice/interests changed throughout your degree?
Partly because of coronavirus, I've focused on learning a lot of digital skills and different software. I didn't really have the space to be producing 1:25 models or the opportunity to spend as much time in the workshops as I had been hoping to.
I've also become very interested in how theatre can be used in response to the climate crisis and how, as a set designer, I can design with ecology at the core of my work.
Have you managed to set up a home working/studio space since working from home? Where are you currently based?
I'm currently based in Surrey Quays, south east London. I've been staying in my boyfriend's house since the beginning of lockdown and mainly thanks to his lovely housemates I have set up shop in one of the cupboards.
How have you adapted your practice for working outside of college?
I've focused on using this time to learn as much digital software as possible. This led me to develop my final project as a VR piece, which explored the unseen ecologies of my local park.
It was pushing at the edges of what can technically be defined as theatre but coronavirus has radically questioned theatre's future and I was keen to explore how theatre can begin to move outside its buildings and become more porous as a medium.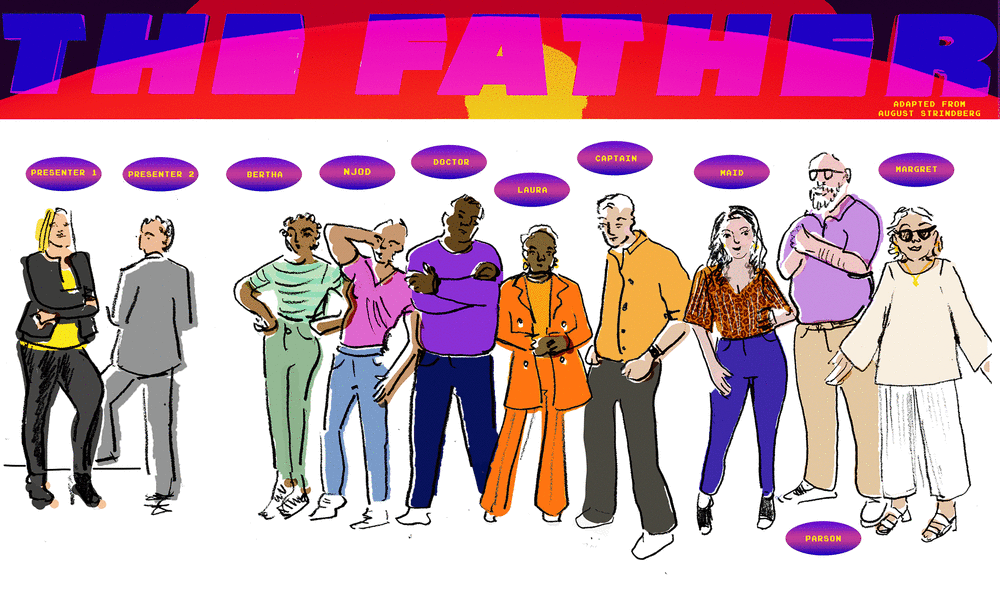 What has helped you remain positive and continue creating during this time?
My friends and family have been super supportive: helping me find a space to work and giving me lifts across London with model-making kit. We also set up a small vegetable garden in front of our house, and that outside space was a big game-changer in those early weeks of lockdown. I've definitely had moments where it's been a serious struggle to concentrate.
How was your overall experience studying at Wimbledon College of Arts? And what was the highlight of your time there?
I've learnt so much this year and have really enjoyed it but the best thing about Wimbledon has to be Michael Vale, our course leader. He's pulled us through a really tricky year with such enthusiasm and passion for his subject. I don't think we would've made it without him!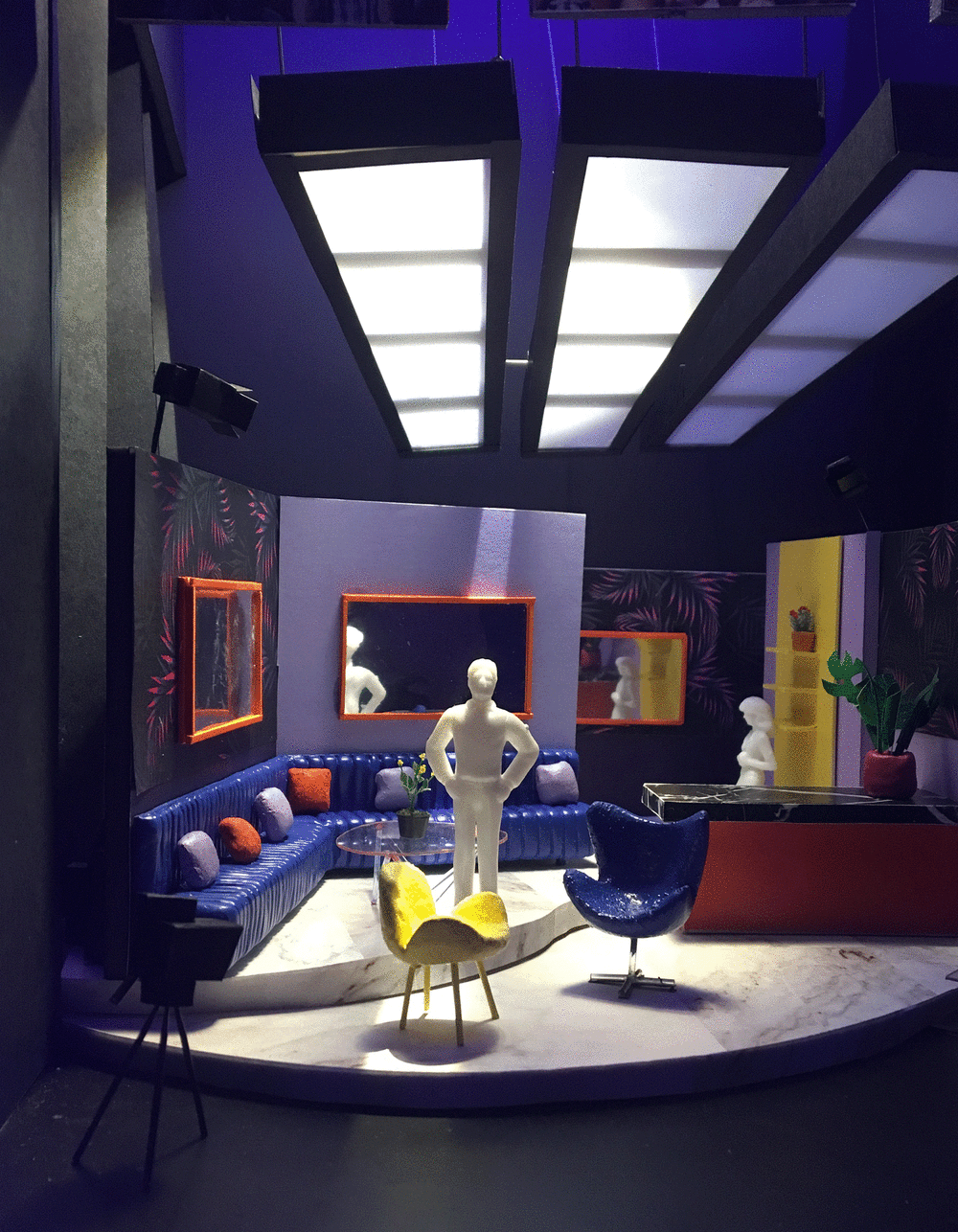 Do you have any tips for students about to start your degree?
Give yourself time to let it sink in - you don't have to learn everything at once but plan ahead what you want to do for each unit. It's a massive help if you can carve out more time for yourself!
What career paths are you considering after graduating?
I've got a few smaller creative projects on the go with friends and old colleagues but I'm also keen to keep on learning about the potential for theatre and virtual reality.
I'm hoping to work on a few fringe shows over the coming months, but there may be a bit of a waiting till theatre gets back up on its feet. If so, I'll be waiting in the wings till then.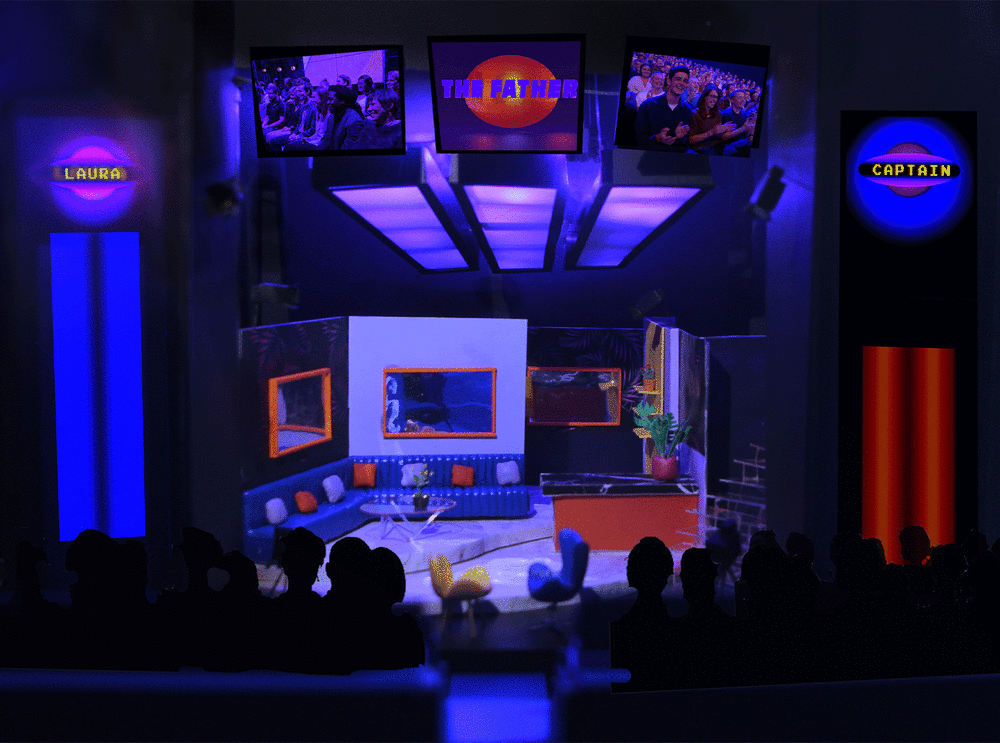 The Wimbledon College of Arts MA Graduate Showcase offers a first look at the most exciting new names in art and performance design.
Find out more about MA Theatre Design
Follow Eleanor Wintour on Instagram: @elliewintour