Academic English
Level of English required
IELTS 5.0 – 6.5
Learn academic English skills and experience British life and culture when you study Academic English at UAL. Add IELTS Preparation or Speaking Skills to your course.
Studying Academic English at the Language Centre prepared me for my next step and gave me a glimpse into life at UAL. Not only have I hugely improved my English, but I got to experience what it's like to study and live in this diverse city. Audrey, Taiwan
Hours per week
---
Choose between 15 or 20 hours of study per week.
Why choose our Academic English course?
---
Academic English classes are ideal for you if:
you intend to study at a university or work in the UK or in another English-speaking country
you want to experience British life and culture before taking up your university place
you want to begin your university programme with a level of English that will allow you to communicate with confidence and to get the most from your studies
you want to improve your IELTS score and develop your academic English skills in order to gain admission to a university or for professional reasons.
You want to study in a British Council accredited school.
You can add 5 hours a week of IELTS Preparation or Speaking Skills options to your Academic English courses, or you can add 7 hours per week of arts, design, fashion, media or communication courses when you take our English Plus Year-round courses.
Download our English Courses Brochure and Dates and Fees Booklet:
Key features
---
Focus on academic language skills: research and study skills, presentation skills, listening to lectures, note taking, extended writing
A variety of delivery modes to prepare for a university learning experience: seminars, lectures, project work, tutorials, private study
Specialist language and vocabulary input
Flexibility to add on other courses such as IELTS Preparation, Speaking Skills or English Plus
Details
---
What is included?
15 hours of Academic English classes each week
Option to add 5 extra hours per week of IELTS Preparation or Speaking Skills, or 7 extra hours of art, fashion or media classes
Regular tutorials and reviews
Free Wi-Fi access across all UAL sites
Independent study facilities
Certificate of attendance
Insurance.
How long is the programme?
4 to 24 weeks.
When can I start?
Academic English starts on a Monday every 4 weeks during the year (except for UK bank holidays and public holidays). See our dates and fees.
What time are the classes?
15 hours per week: 9am - 12.20pm or 1.45pm - 5.15pm.
Your class may be in the morning or the afternoon depending on your level. You will be given your course timetable on your first day.
How many students in a class?
On average 12 - the maximum is 15.
What is the minimum age?
18.
What is the minimum level of English?
Minimum IELTS score of 5.0 - maximum IELTS score of 6.0 or equivalent.
If your level is below IELTS 5.0, we recommend that you start with a General English course and progress to Academic English once you have reached the required level. You will be provided with an online English test when you book your course.
Not sure? Check Your Language Level.
Dates and fees
---
Start dates
Academic English can be booked for between 4 and 24 weeks in 4-week blocks, and each course starts monthly on a Monday (except for the August course which falls on a UK public holiday).
2020:
21 Sept, 19 Oct, 16 Nov.
2021:
4 January, 1 February, 1 March, 29 March, 26 April, 7 June, 5 July, 2 August, 31 August, 27 September, 25 October, 22 November
The Language Centre holidays are:
14 December 2020 - 1 January 2021
24 May 2021 - 4 June 2021
Public holiday dates are:
2020: 1 January, 10 April, 23 April, 8 May, 25 May, 31 August, 25 December and 26 December
2021: 1 January, 2 April, 5 April, 3 May, 31 May, 30 August, 25 December, 26 December, 27 December, 28 December
Fees - Academic English (15 hours a week)
2-4 weeks: £290 a week
8-12 weeks: £280 a week
16-20 weeks: £270 a week
24 weeks: £260 a week
Fees - Academic English with IELTS Preparation or Speaking Skills (20 hours a week)
4 weeks: £385 a week
8-12 weeks: £370 a week
16-20 weeks: £355 a week
24 weeks: £340 a week
How to book a course
---
Read about how to book and pay for your course.
Any questions?
Email: language-centre@arts.ac.uk.
Phone: +44 (0)20 7514 2309
Coronavirus update
English and Arts classes are currently suspended. This is in line with social distancing and remote working guidance from the UK government. We hope to resume face-to-face teaching from 7 September 2020.
Related courses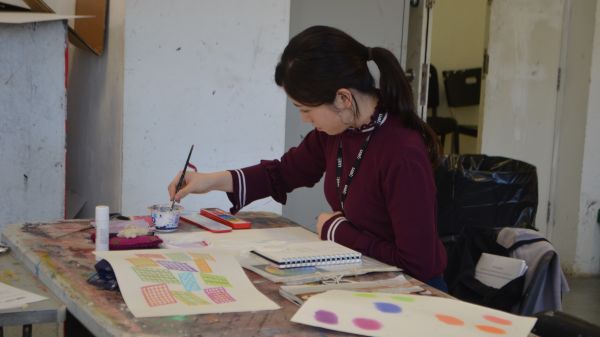 Combine between 4 and 24 weeks of General or Academic English courses at UAL Language Centre with practical art and design lessons at Chelsea College of Arts.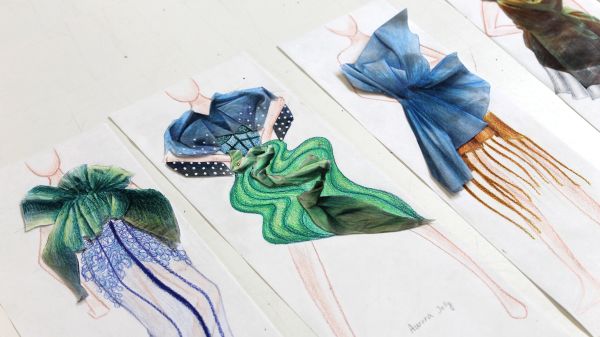 English Plus Fashion allows you to combine your English course at UAL Language Centre with different fashion topics at London College of Fashion throughout the year.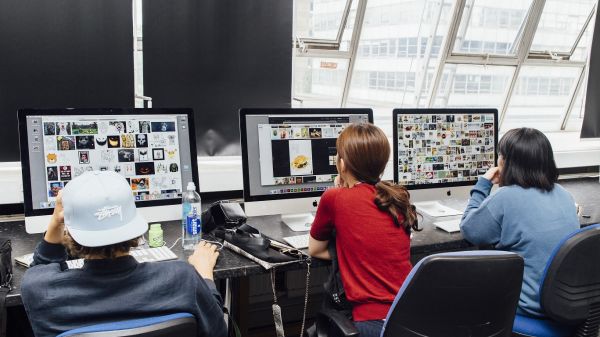 This English Plus Media course combines between 4 and 24 weeks of General or Academic English classes at UAL Language Centre with a media course at London College of Communication. Media courses include branding, social media, design, photography and film making.