Looking for something creative for your kids to do at home? UAL Future Creatives now provides inspiring online art classes for children and teenagers.
These live online classes provide an exceptional creative education with practical learning through engaging activities. Through live classes students get feedback on their work from our expertly qualified teachers.
We offer a range of classes including; short art and design classes covering a different exciting project each session, support to help you reach higher grades with your GCSE and A level portfolios, and specialist classes in visual merchandising and drawing techniques.
Explore our online classes.
Sign up for weekly activity sheets
We currently send out weekly art and design activity sheets for young creatives of all ages. To receive these great creative resources, simply sign up to our newsletter.
Art and Design taster classes
Explore our short art and design classes aimed to inspire young creatives of all ages. Each class is different and explores a new subject or technique so there is always more discover!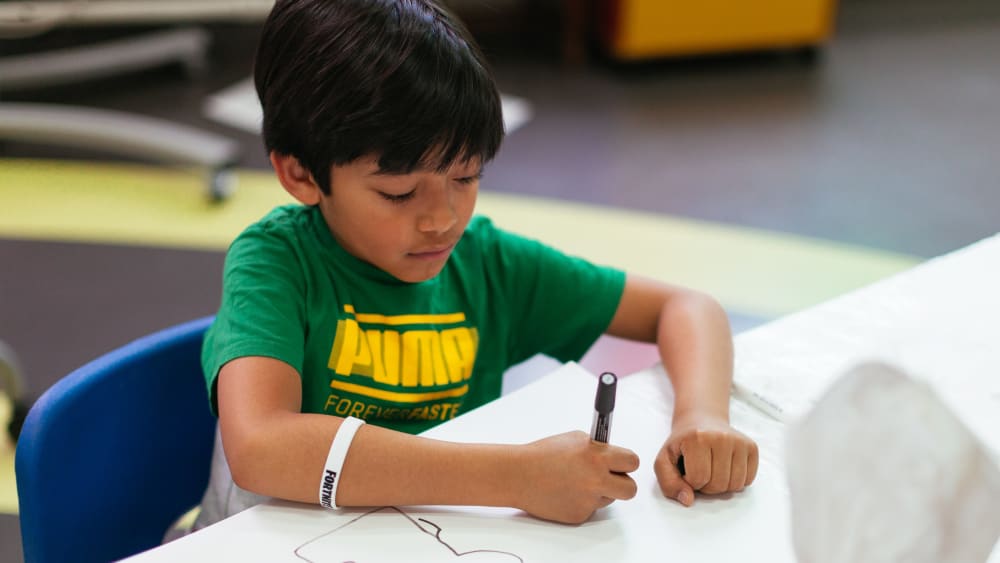 Check out these online introductory classes for 7 to 11 year olds.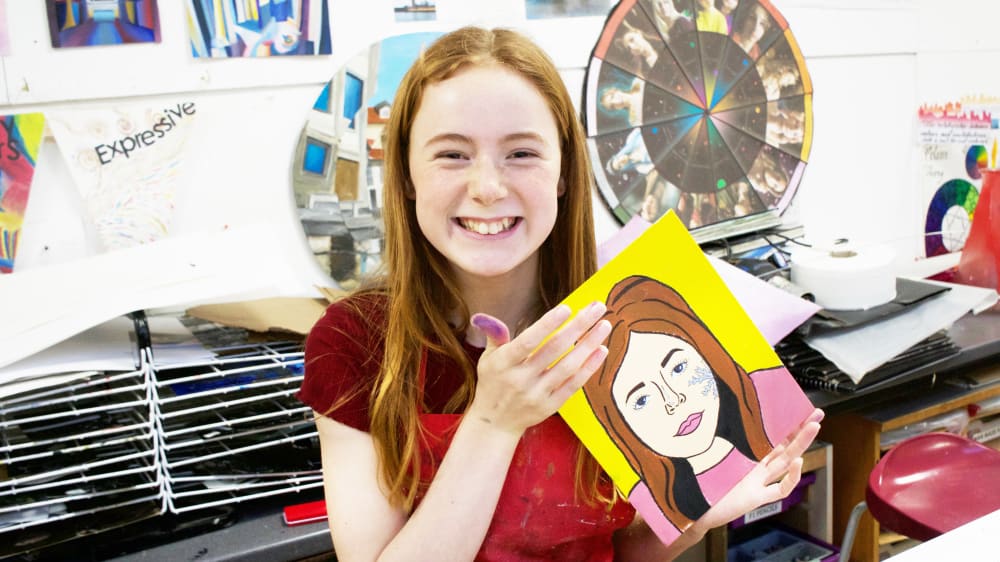 Expand your creative skills in our short classes for 11 to 17 year olds.
GCSE and A level support
Access higher grades through the support of our art and design specialists. Expand your practical and theoretical art practice to help build your assessment portfolio.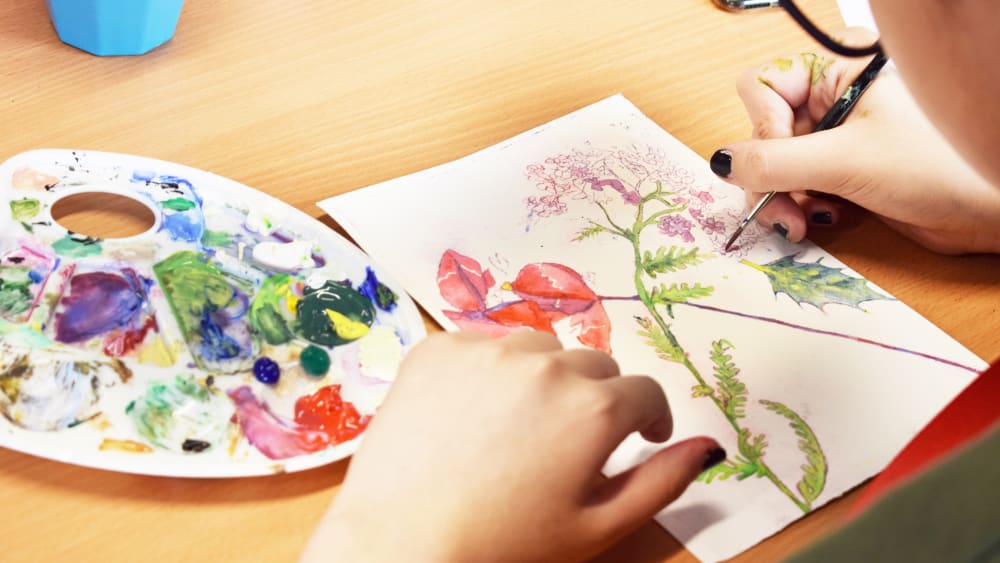 Create a portfolio exploring the GCSE Assessment Objectives.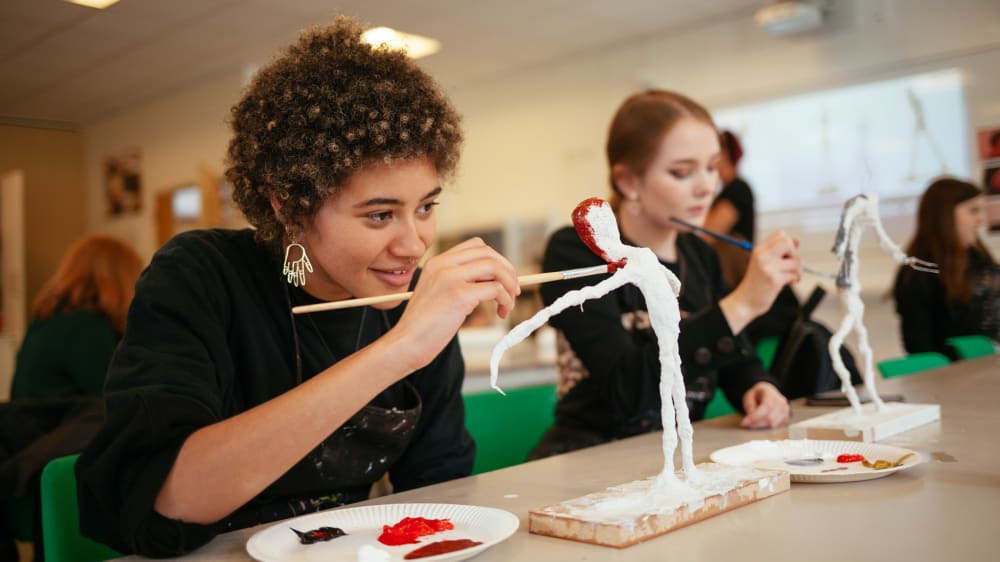 Gain specialist expertise on how to approach your A level project.
Visual Merchandising
Learn about the world of retail visual merchandising and how to design your own store window!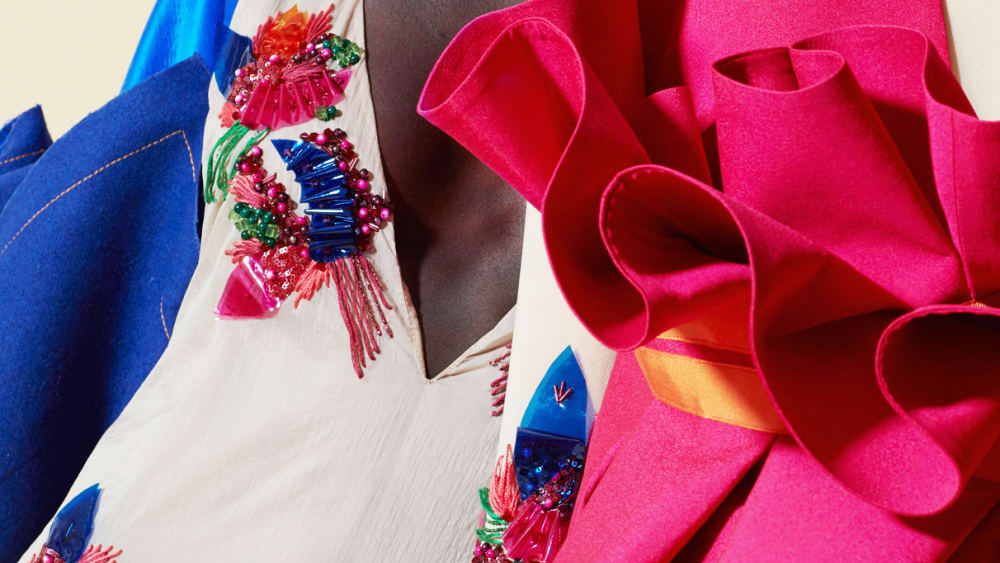 Learn how to create your own window display & design an in-store promotional space.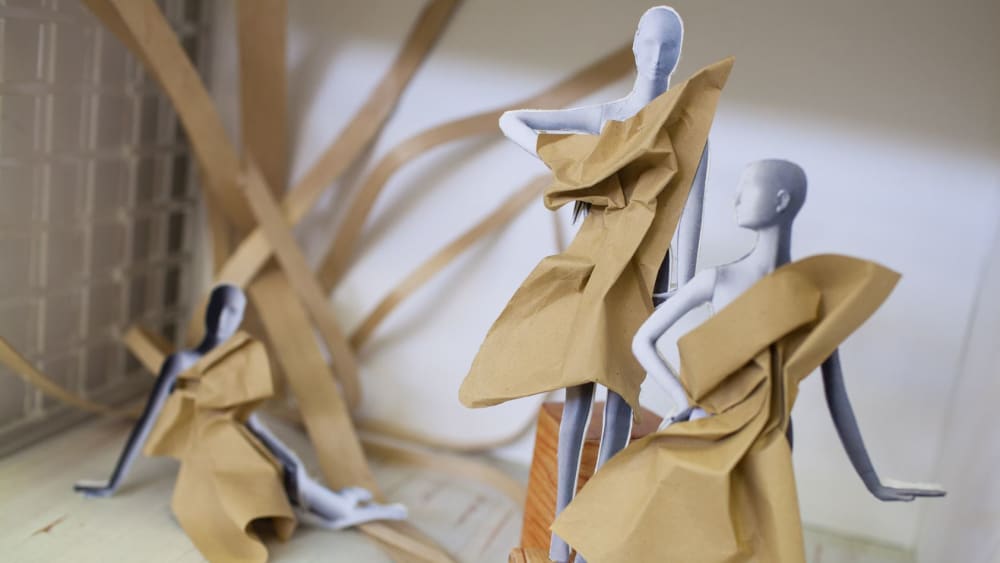 Consider how the world of retail is evolving and examine what sustainability looks like within this visual merchandising.
Improve your drawing skills
Explore aspects of drawing in these hands-on, experimental courses, these are a great opportunity to develop your understanding and drawing ability.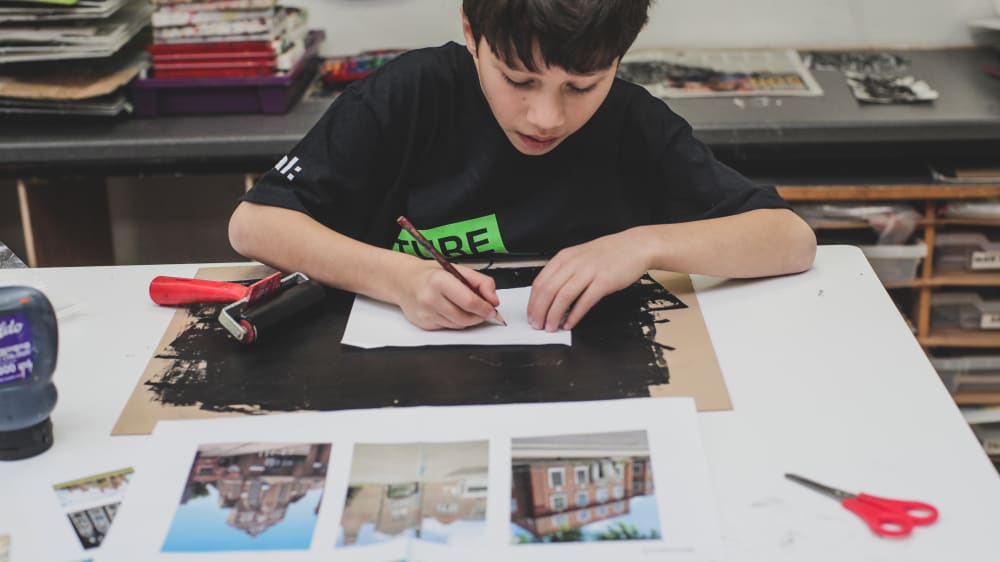 Focus on improving observational drawing skills with a focus on applying tone in this course for young creatives of all ages.
Taking inspiration from the legendary Bauhaus school of art, this course will help to change the way you think about drawing.
About the teachers
Roger Healey-Dilkes
Working as an artist and teacher across the UK for the last 25 years, Roger has taught many creative disciplines such as fine art, textiles, graphic design and fashion.
Roger is passionate about the idea of getting young people to work creatively and pushes his students to experiment and make things, to explore further their creativity.
With an MA in Fine Art from UAL's Central Saint Martins, Roger's own work has often been exhibited nationally, you can view his work on Roger's website and Instagram.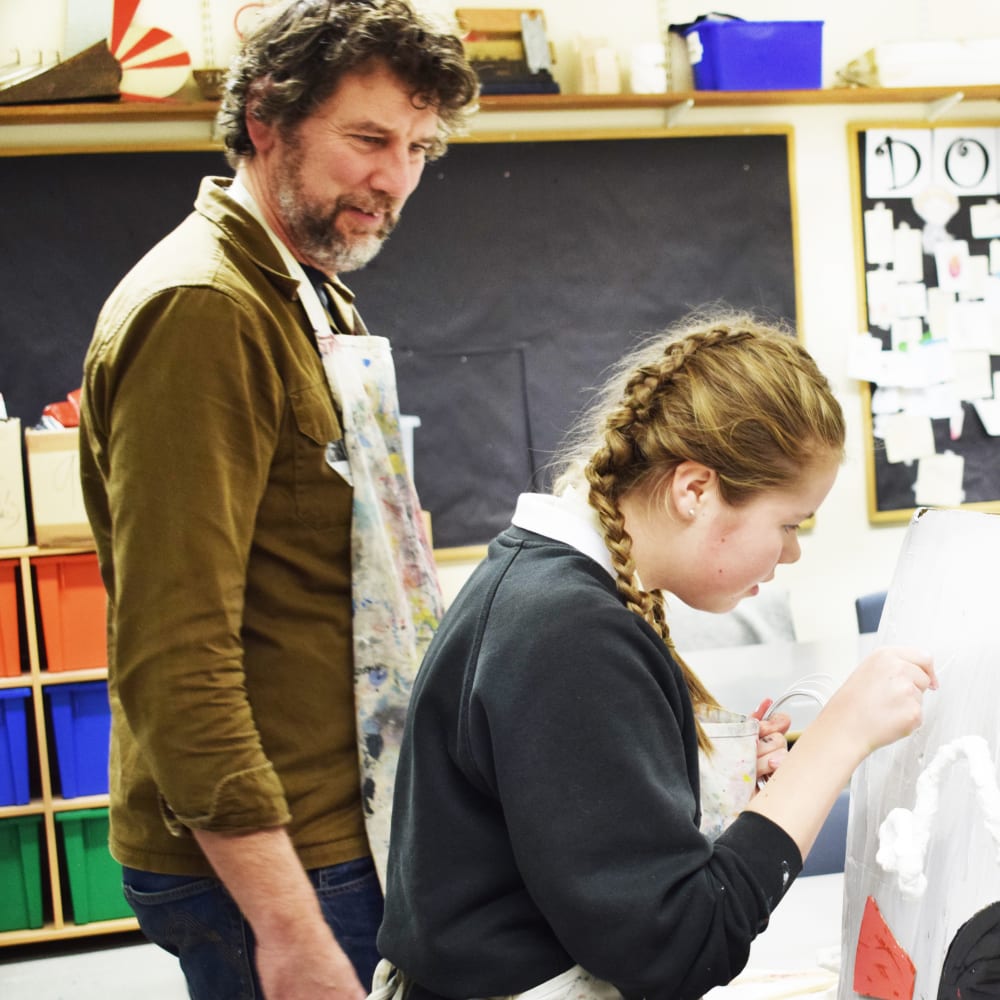 Sarah Manning
Sarah Manning has over 20 years industry experience working for retailers Harrods, Selfridges, Harvey Nichols and Marks & Spencer. She has run her freelance business for over 12 years offering freelance services in Visual Merchandising training and consultancy.
Sarah teach's the online Visual Merchandising and Window Display courses for UAL, as well as the short Visual Merchandising courses for both London College of Fashion & Central Saint Martins.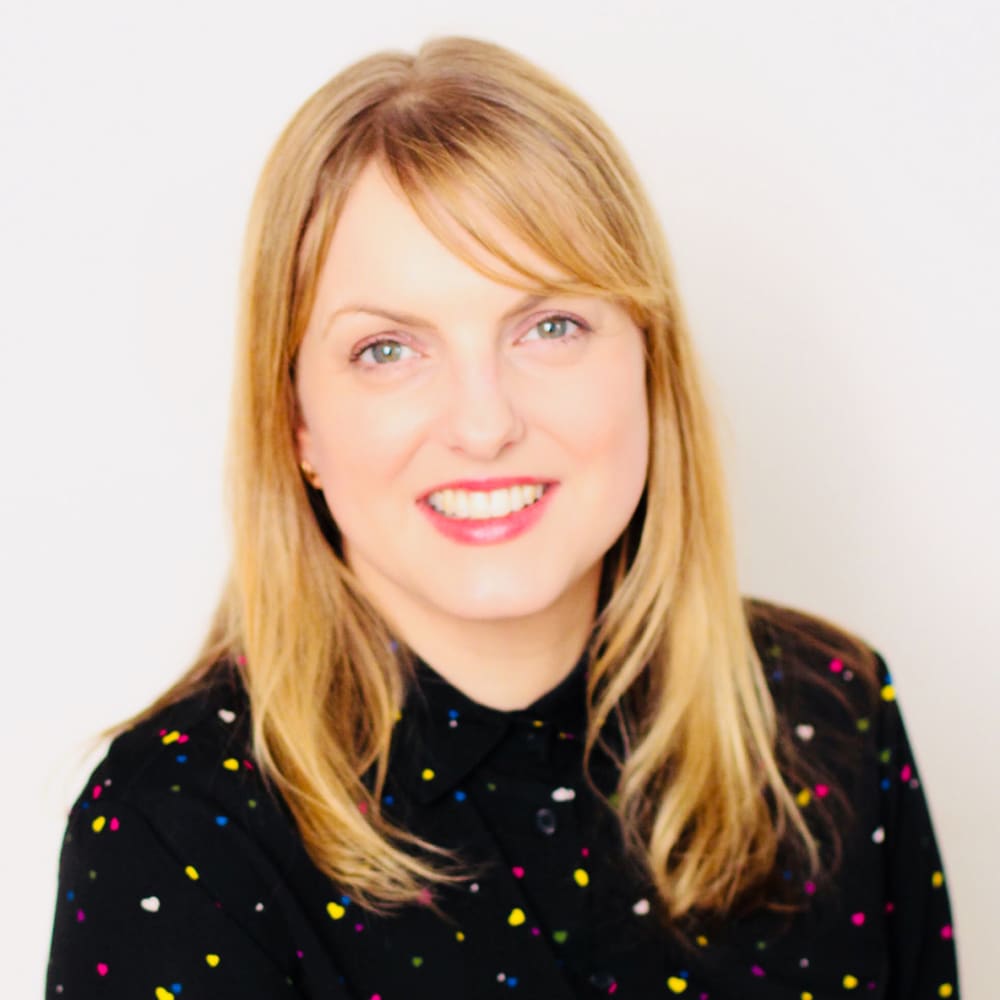 Samantha Evans
Samantha is a mixed media contemporary artist and designer with a MA in Design and a BA (Hons) in Fine Art. She is currently a secondary school teacher of Art and Design / Photography, teaching KS3, KS4, and KS5. She has also been a moderator for the examining board AQA for 9 years.
Alongside teaching she runs her own business, ArtiSam, which offers a range of classes from life drawing for adults, to group art classes exploring a variety of techniques for aspiring artists. Her own work often explores and challenges conceptual ideas and current affairs through a range of different media, often resulting in installation and sculptural pieces of art.
She is passionate about exploring creative media fully and being experimental with texture.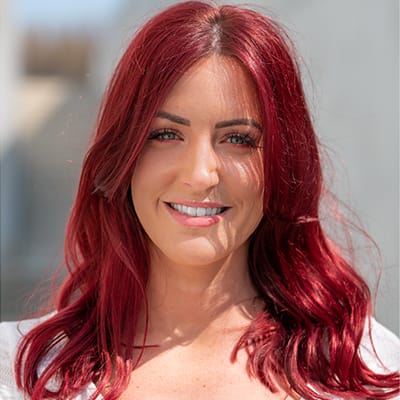 Lydia Brockless
A multidisciplinary artist and educator, Lydia graduated with a BA in Fine Art from Leeds College of Art in 2014. Working across sculpture, textiles and digital art she has exhibited her work across the UK.
Over the past 2 years, she has worked with organisations including Turner Contemporary, The Huguenot Museum, Whitstable Biennale and Ebbsfleet Development Corporation; delivering exciting bespoke arts workshops and classes on a diverse range of themes.
Her artistic and educational practice centres on experimentation with materials and exploring personal responses in the act of making.
Seán Myers
A Central Saint Martins (CSM) graduate, Seán works with Foundation, BA and MA students at CSM. He is an artist and lecturer and also runs a silkscreen printing studio in North London.
To see images of previous student work, view the galleries on Seán's website: www.seanmyersprint.com.
To learn more about Seán, read his interview on the CSM Short Courses blog here.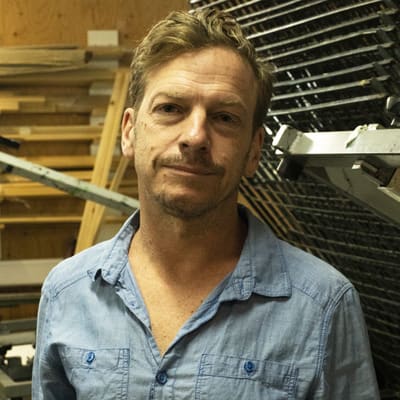 Contact us
Future Creatives is a new and growing venture for UAL. If you have any questions, would like to get involved in teaching or recommend your local area as a Future Creatives hub let us know:
Email: ualfuturecreatives@arts.ac.uk
Telephone: +44 (0)20 7514 7015