Looking for something creative for your kids to do at home? UAL Future Creatives now provides inspiring online art classes for children and teenagers.
These live online classes provide an exceptional creative education with practical learning through engaging activities. Through live classes students get feedback on their work from our expertly qualified teachers.
Only basic art materials will be necessary for these classes, which also make use of recycled scrap materials and household items. Details for each course will be provided prior to the start.
Check out when we are next running classes:
Sign up for weekly activity sheets
We currently send out weekly art and design activity sheets for young creatives of all ages. To receive these great creative resources, simply sign up to our newsletter.
About the teachers
Roger Healey-Dilkes
Working as an artist and teacher across the UK for the last 25 years, Roger has taught many creative disciplines such as fine art, textiles, graphic design and fashion.
Roger is passionate about the idea of getting young people to work creatively and pushes his students to experiment and make things, to explore further their creativity.
With an MA in Fine Art from UAL's Central Saint Martins, Roger's own work has often been exhibited nationally, you can view his work on Roger's website and Instagram.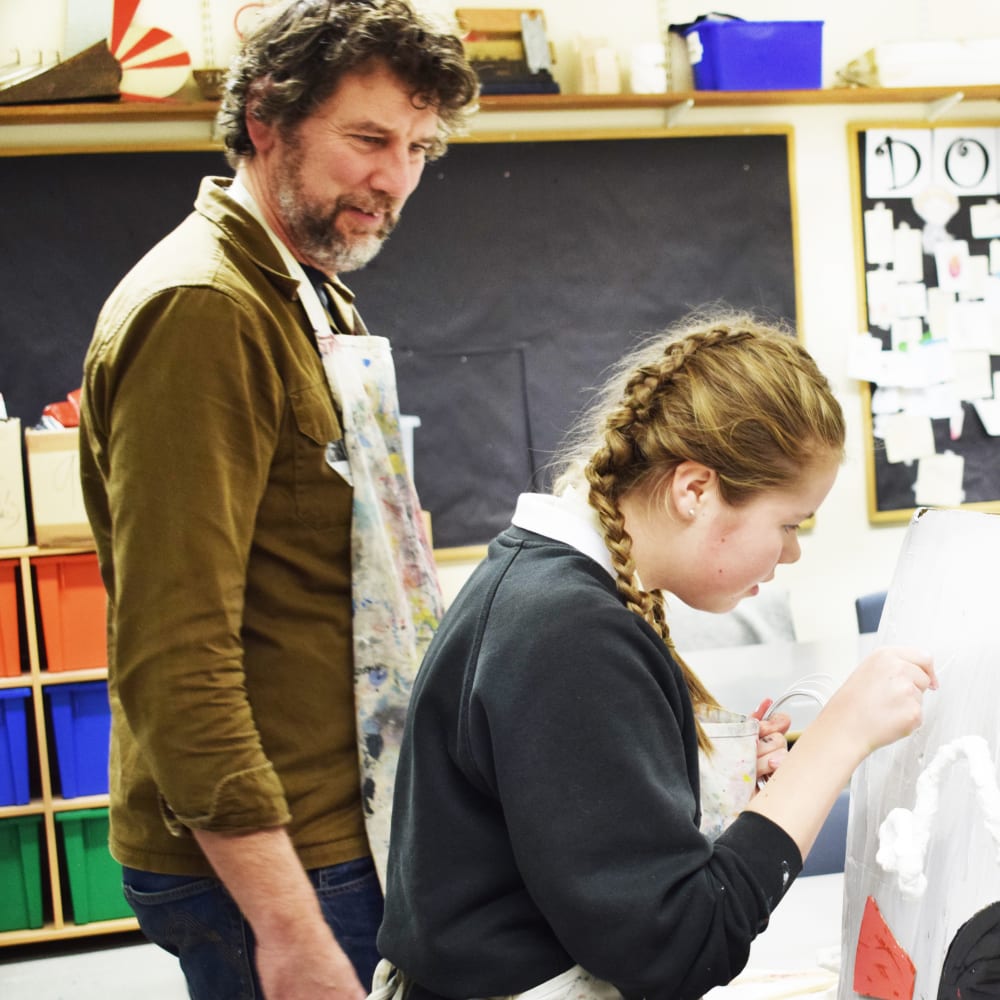 Samantha Evans
Samantha is a mixed media contemporary artist and designer with a MA in Design and a BA (Hons) in Fine Art. She is currently a secondary school teacher of Art and Design / Photography, teaching KS3, KS4, and KS5.
Alongside teaching she runs her own business, ArtiSam, which offers a range of classes from life drawing for adults, to group art classes exploring a variety of techniques for aspiring artists. Her own work often explores and challenges conceptual ideas and current affairs through a range of different media, often resulting in installation and sculptural pieces of art.
She is passionate about exploring creative media fully and being experimental with texture.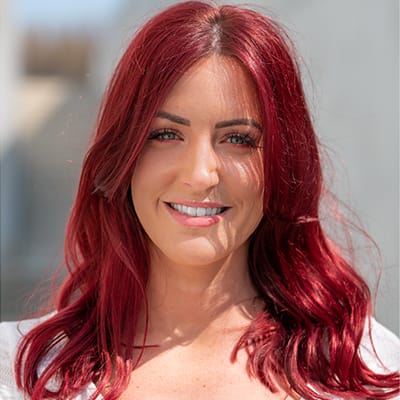 Lydia Brockless
A multidisciplinary artist and educator, Lydia graduated with a BA in Fine Art from Leeds College of Art in 2014. Working across sculpture, textiles and digital art she has exhibited her work across the UK.
Over the past 2 years, she has worked with organisations including Turner Contemporary, The Huguenot Museum, Whitstable Biennale and Ebbsfleet Development Corporation; delivering exciting bespoke arts workshops and classes on a diverse range of themes.
Her artistic and educational practice centres on experimentation with materials and exploring personal responses in the act of making.
Seán Myers
A Central Saint Martins (CSM) graduate, Seán works with Foundation, BA and MA students at CSM. He is an artist and lecturer and also runs a silkscreen printing studio in North London.
To see images of previous student work, view the galleries on Seán's website: www.seanmyersprint.com.
To learn more about Seán, read his interview on the CSM Short Courses blog here.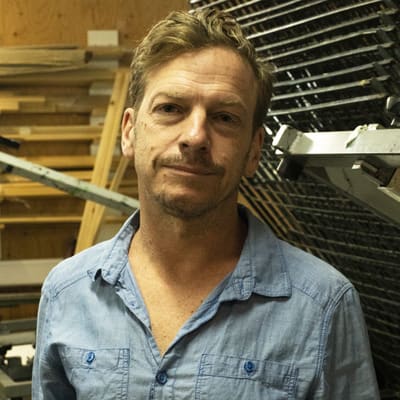 Contact us
Future Creatives is a new and growing venture for UAL. If you have any questions, would like to get involved in teaching or recommend your local area as a Future Creatives hub let us know:
Email: ualfuturecreatives@arts.ac.uk
Telephone: +44 (0)20 7514 7015