Postgraduate study
Expand your creative horizons as part of Europe's largest postgraduate art and design community.
Ranked number 2 in the world for Art and Design (QS World University Rankings 2020), UAL is home to more than 2,400 postgraduate students working across the fields of art, design, screen, communication, fashion, media and performing arts.
Our 6 world-renowned Colleges form a creative network of artists, designers and innovators. Postgraduate study at UAL allows you to grow creatively and professionally within an inspirational community.
00:00 [Music]

00:09 Postgraduate courses, as with all of our courses, are focused – they have a course philosophy, they have a really clear identity. It's first of all important that you research the courses and think about the content, think about that philosophy, and think about whether that is in tune with what you want to do, but also the experience that you have.

00:35 A postgraduate applicant needs to be very clear on the course they're applying to – it's much more specialised.

00:43 A master's degree in design is not only about the design, but also you need to write, you need to read, you need to produce…

00:52 We would be looking at your educational background and we'd be trying to assess what is that educational focus, and what transferable skills can we think about from that time.

1:05 Often, less is more. So in terms of the type of work we look at for BA, there might be lots of it, whereas for postgraduate, there might be slightly less but it will be much more refined and much more sophisticated.
1:16 There's much more meaning and depth to my postgraduate portfolio.

1:23 Many students who don't have an art or design or a portfolio-based background, and who are looking to do an MA in a portfolio-based subject, find it very difficult. This is because they don't have those rudimentary, more fundamental skills that begin to be applied to a discipline. So that's where we have a graduate diploma, to get yourself ready to apply your visual capacity to the right discipline.

1:48 In a sense, what you start with is a research question. You're basically stating "What am I going to do?" and "What am I going to investigate?" I would say you're asking yourself a question: "What am I trying to investigate and how am I trying to do this?"

2:06 For my study proposal, I had proposed both working in sustainable fashion and exploring avenues within that, which I am currently still doing to a huge extent – especially with London College of Fashion's networks and opportunities, they're a huge advocate for that and they have lots to tap into there.

2:21 It's good to put a lot of thought into what your project's going to be about. Then they will steer you, and of course it will develop in different ways.

2:29 The next area in a study proposal is about the context. So you're trying to contextualise what it is that connects you to that area. So you're asking, "What am I trying to investigate and who informs that investigation?"

2:46 I would very much expect that within your study proposal there is referencing of your contemporaries within your discipline, be that from sustainable fashion, or architecture. You will be building on the work that has previously been done by other people, and how you reference that ethically and appropriately is incredibly important within your portfolio.

3:10 Just maturing as a person I think, coming in as an adult and knowing what you like, what you want to study, and your direction, is really important.

3:18 If you're applying for a postgraduate course and you didn't do the degree in that subject, we still welcome you. We still want to see creative, ambitious, talented people. If you're applying for a different postgraduate course, hopefully you've done your research – hopefully you know that that's the right course for you, hopefully you know that this is the subject area you now want to move into. So how do you show that in a portfolio?

3:40 If you're applying to a postgraduate course but your undergraduate has been a very different experience, we want to see where your perspective has been informed about that course. So if you are a textile student, but you're looking to do womenswear, we would want to see elements of womenswear within your portfolio. But we would expect you to be led by your textile approach. When you're tailoring your folio for the course you want to do, you can't lie, you can't make up skills you've not got, but you can certainly apply your skills in a unique way to what the discipline is that you want to do.

4:14 Postgraduate study really allows you to focus a lot more on a specific area and really grow that talent. So it's about questioning "Why do I want to do this and what areas do I want to explore?" – and then trying to incorporate that into your portfolio.

4:32 [Music]
Postgraduate portfolios
UAL tutors, staff and students discuss postgraduate study at UAL and talk about what makes a great postgraduate application.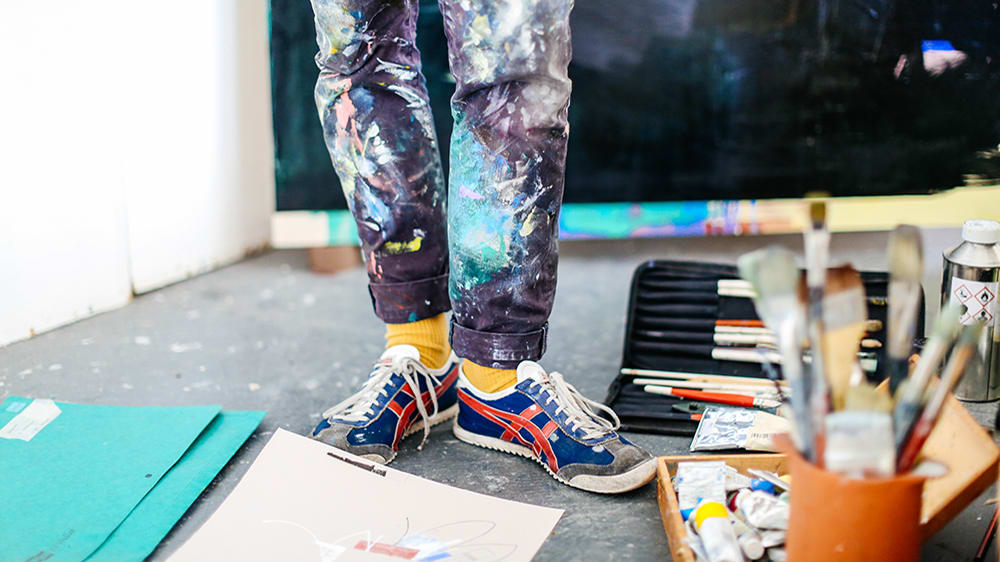 Find information on fees, immigration and visas or speak to one of our representatives in your country.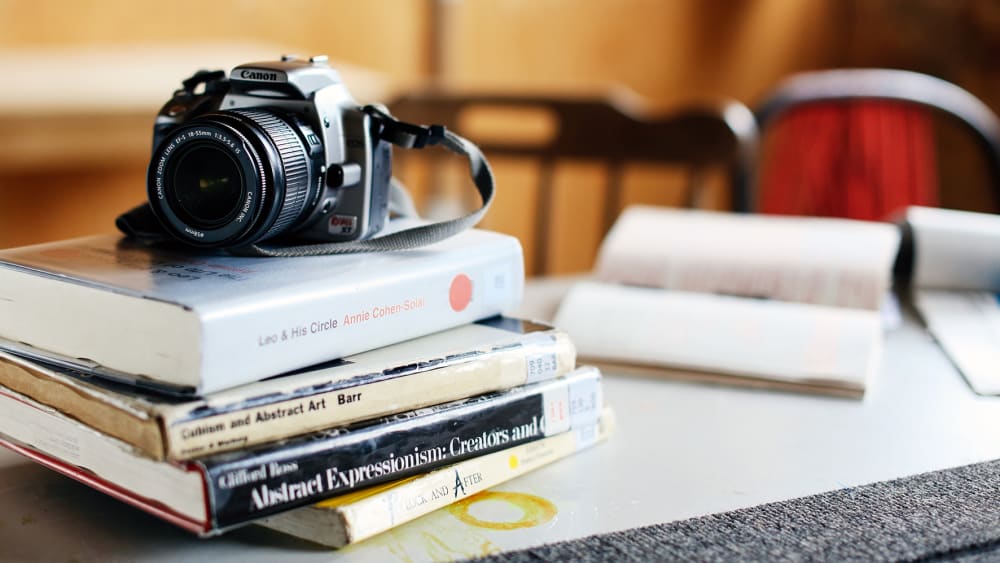 Find out more about our PhD and MPhil degrees and join a community of over 250 research students at UAL.
Funding your postgraduate degree