By Margarita Novikova, MA Sound Arts (alumni) , London College of Communication for Walls in Online Places Vol.2
These days, we are coming out of lockdown confinement one way or another depending on where we are located. I can only read or listen to my friends about how it is in London: I have been stuck in Montenegro since the middle of March 2020. I came here to spend a long weekend with my family. I have been here ever since, and my lockdown experience differs. For example, there were no curfews and a complete cancellation of public transport in London. The UK did not close the borders on 16 March for months and did not prohibit travel between cities. Montenegro did. The borders are still closed for the UK. They found it too contagious to communicate closely. Thus, I can only imagine what my personal experience would be if Montenegro did not close the borders on the 16 March when I planned to return home.
This writing looks like it is my lockdown diary, where I went, what I did, what I ate and what I wore. Basically, the last question is quite funny as I have arrived in Montenegro without spare clothes and then discovered that they closed all clothing shops right after they had closed the borders. This was a conceptual change in perceiving consumption and everyday's life. Of course, everyone's daily life has transmuted dramatically whenever he or she got trapped over a relatively long term by the lockdown. Many noted the sounds around them changed too.
What had become most significant, is the new soundscape, inside and outside? ​
My friend in West London mentioned the absence of noise of aeroplanes directing to Heathrow which used to dominate in that area day and night before lockdown. She finds this shift caused by the lockdown crisis dangerous, whereas normally she would fight against it.
Another friend based in East London speaks about listening to the birds instead of the usual cacophony of the street market below her windows. She is missing that normally annoying sound. However, I don't miss the annoying traffic on the street where I live in Montenegro. Buses, lorries, taxis and other cars dominated in my soundscape. Sounds of the sea now reached my balcony instead of engine roar.
Change of sound and consumption habits appeared to be the most significant.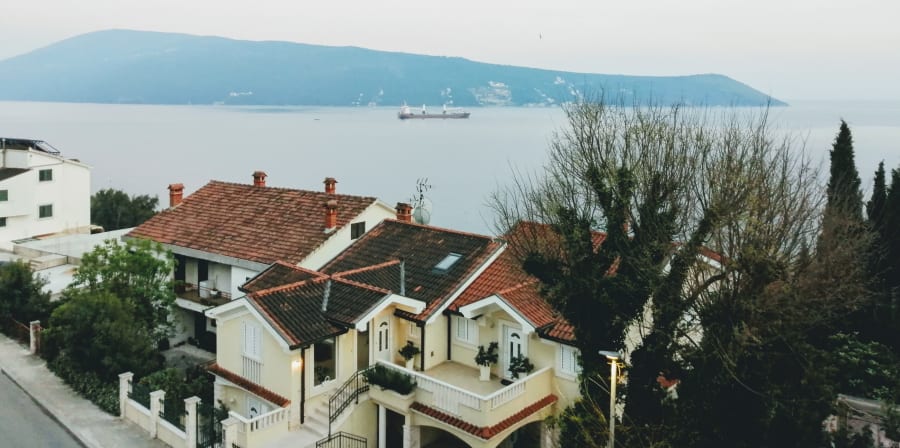 NOISE - a sonic collaboration
Thinking about over 40 artists who are taking part in the Walls of Online Spaces Vol.2 online exhibition, and the concept of this collective show which seeks to explore news ways to display work in the light of our current situation.
I try to understand who are we, these 40 people, and what do we have in common. I propose to offer to co-create a common audio object related to the imaginary walls of this ​ #wallsinonlineplaces, and/ or real or symbolic walls surrounding each of us during the lockdown. I would offer to co-create an imaginary online soundscape of the artists' life and their new forms of exhibiting.
The proposal to collaborate
I would ask each exhibiting participant to record on his or her iPhones/ Androids or any other recorder their own voices or/and the nearest soundscape, - any sounds representing the idea of the exhibition, their creative process and our life during the lockdown.
Then, once the recordings have been collected, a duration of 10 minutes maximum, I would compose a piece of "imaginary between-online-walls virtual spatial soundscape". It will "fill" the #wallsinonlineplaces virtual space with sound which would be our common sonic environment like the sonic environment in the space of a normal exhibition in a physical space. ​
Human voices can sing, murmur, chat audibly or inaudibly or tell a story of the lockdown experience. Having recorded a number of narrations and other sounds, vocal and environmental, I would like to produce a clickable online archive of the artists' lockdown experience. This can also become an online archive of the ​ #wallsinonlineplaces itself.
This idea is similar, for example, to the concept of the clickable online storage of nine migrants stories mixed sonically and placed "at the entrance through a migrant's suitcase" ​ /beheard.art/9objects/​ which was my degree work at MA Sound Arts course at London College of Communication.
Another example of an interactive archive of a community project celebrating migration and diversity in East Finchley, London, ​ destinationeastfinchley.co.uk​ .​ It is based on a collection of the stories of the migrants living in East Finchley where the human voices have been allocated on the world map.
Sending your recordings
Email Margarita to find out more or to send your recorded sound pieces for the work margarita.novikova@beheard.art
Please send you sound files as soon as possible to be included before the launch on 7 July 2020.
Related Links
Walls in Online Places
Walls in Online Places is an online exhibition programme for UAL postgrads to share their work whilst in isolation and practicing social distancing.
---
A thriving online magazine of our postgraduate student voices sharing thought-provoking experiences, practices, thoughts and articles about what matters to them.
Open Call: Student stories/shares during COVID-19 Outbreak
Want to write an article? Get in touch with the Post-Grad Community team PGCommunity@arts.ac.uk