Closed: RAW Lab, Bow Arts, London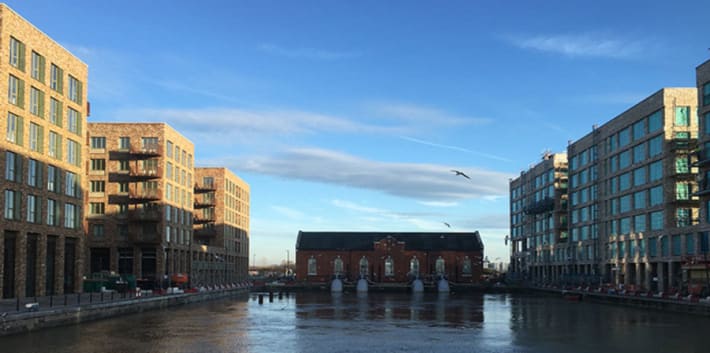 Applications now closed
Founded by Professor Lucy Orta, UAL Chair of Art for the Environment - Centre for Sustainable Fashion, the Art for the Environment Residency Programme (AER), in partnership with residency programmes across Europe, North America, and India invites artists and designers to explore concerns that define the twenty-first century – biodiversity, environmental sustainability, social economy, human rights – and through their artistic practice, envision a world of tomorrow.
Through personal research, studio production time, critiques and mentoring sessions, the AER at Bow Arts will provide a platform for creative individuals to make an impact on how we interact with the environment and each other.
The 9-week residency opportunity at Raw Lab Bow Arts is exceptionally available for UAL and non UAL artists of all levels living and working across London. The programme will run in conjunction with the exhibition Art for the Environment at the Nunnery Gallery, showcasing works which present different perspective on environmental issues from previous AERs.
AER 2018 Residency at the RAW Lab, Bow Arts, London
25 January – 17 March 2018
Applications now closed
(Open ONLY for London based artists)
Bow Arts Trust was established as an educational arts charity in 1995 and supports a community of over 500 artists with affordable, secure and creative workspaces. Bow Arts also runs the Nunnery Gallery, a contemporary art gallery which supports a diverse range of local, national and international exhibitions and events.
In 2018 the Nunnery Gallery will host the first exhibition of works by participants of the Art for the Environment Residency Programme (AER). To celebrate this showcase, AER are partnering with Bow Arts for a special nine-week residency at the RAW Lab, in their Royal Albert Wharf studio site.
Bow Arts is committed to providing affordable and sustainable spaces for artists in urban environments. With the growing challenges of space in London, paired with the task of making old buildings sustainable and new buildings work for artists, residency proposals should respond to the idea of ecologically aware space.
On a site that would have once been at the hearts of London's industrial Docks, the RAW Lab looks over the Thames and sees the planes take off and land from London City Airport, which, having just increased its capacity, is just over a mile away from the Royal Albert Wharf residential development – that will shortly house over 800 people.
The Proposal
The RAW Lab is an activation space, part of Bow Arts' community outreach programme. While exploring social and environmental concerns, the resident is expected to develop a project which incorporates community interaction. The proposal must present ideas of how this could work within the practice – e.g. residency open days, workshops or sharing events – so please indicate how you might approach this in your proposal.
AER at RAW Lab, Bow Arts provides:
9-week residency (for a minimum commitment of three days a week)
studio space
curator/critique feedback
stipend of £1,985
up to £800 for production and travel expenses
Further info: nunnery@bowarts.com
Applications accepted only from London based artists.