Closed: LABVERDE, Amazon, Brazil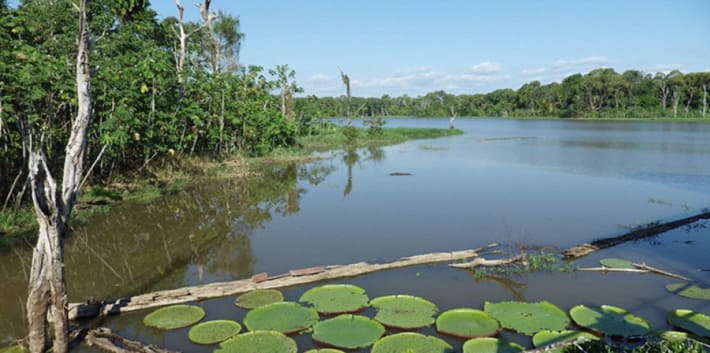 Applications now closed.
The Art for the Environment International Artist Residency Programme (AER) provides UAL graduates with the exceptional opportunity to apply for short residencies at one of our internationally renowned host institutions, to explore concerns that define the 21st century - biodiversity, environmental sustainability, social economy, and human rights. Through research, studio practice, critiques and mentoring the AER programme is designed to envision a world of tomorrow; to imagine and create work that challenges how we interact with the environment and each other.
LABVERDE, Amazon, Brazil
3 - 11 August 2018
Application deadline 7th February 2018
LABVERDE is designed for artists and creators who are eager to reflect on nature and landscape. The programme will promote an intensive experience in the Amazon rainforest aiming to explore the connection between science, art and the natural environment.
The LABVERDE programme is a 10 day Art Immersion Programme in the Brazilian Amazon rainforest for art, nature and science lovers.
The core of the artistic research will be based on issues related to the Amazon environment as well as its importance for the planet's ecological balance. The opportunity to develop innovative studies in the cultural field will be mediated by a high qualified team of specialists within the fields of arts, humanities, biology, ecology and natural science.
Experimentation and knowledge will be the tools used to inspire artistic working processes and contextualize discourses. By appropriating nature, participants are expected to promote aesthetic and poetic expressions that boost a conscious relation between humankind and nature.
The journey will take place in two different locations enabling a diverse scale and perspective of the Amazon rainforest. Participants will be lodged at the boat and at the scientific headquarters of Adolpho Ducke Reserve administrated by The National Institute of Amazonian Research (INPA).
For a full programme of expeditions, talks, meetings and workshops please visit the LABVERDE website.
AER at LABVERDE provides:
10-day residency
LABVERDE fee
Meals, accommodation, entrance to Reserve + Botanical Garden, lecture + expedition fees and all transfers during the program
A round trip flight to Manaus, transfer to the meeting point of the program (Manaus harbour)
Curator / critique feedback
UAL grant of £500 on completion of the residency and final report
Please note the applicants are responsible for visa, health and travel insurances
---------------------------------
More about AER Programme:
Founded by Professor Lucy Orta, UAL Chair of Art for the Environment - Centre for Sustainable Fashion, the Art for the Environment Residency Programme (AER), in partnership with residency programmes across Europe, North America, and India invites artists and designers to explore concerns that define the twenty-first century – biodiversity, environmental sustainability, social economy, human rights – and through their artistic practice, envision a world of tomorrow.