Closed: Banff Centre, Alberta Canada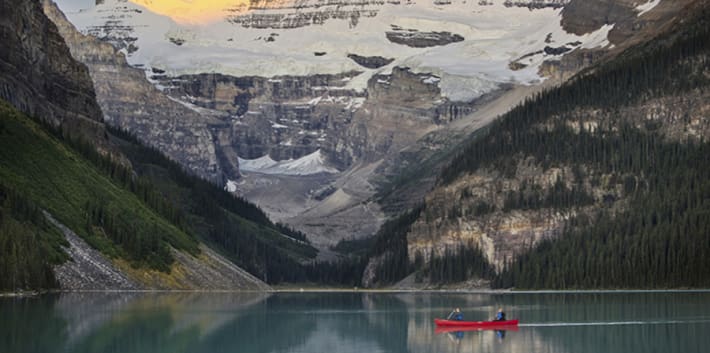 Applications now closed
Founded by Professor Lucy Orta, UAL Chair of Art for the Environment - Centre for Sustainable Fashion, the Art for the Environment Residency Programme (AER), in partnership with residency programmes across Europe, North America, and India invites artists and designers to explore concerns that define the twenty-first century – biodiversity, environmental sustainability, social economy, human rights – and through their artistic practice, envision a world of tomorrow.
Outdoor School: Visual + Digital Arts
The Outdoor School residency will bring together visual artists with an interest in outdoor culture and recreation, field naturalist practices, experiential modes of learning, ecology, and the environment.
Participants will join in hands-on workshops, engage with and learn from members of the community, and explore the connections between art, outdoor culture and the landscape.
The residency activities will draw upon a history of land-based education models, local environmental expertise, and Indigenous knowledge and understandings of place to develop critical, experiential, and site-responsive artworks that consider the location and communities where Banff Centre resides.
What does the programme offer? Residencies offer structured programmes where artists, and other arts professionals come together to create work and discuss pertinent themes. Through peer interaction, discussion groups, studio work, formal lectures, and studio visits from world-renowned visiting artists and participants, gain new ideas and insights that can be applied to creative exploration and professional development of their work.
Residency period: 23 July - 24 August 2018
Dates including travel: Arrive 22 July, depart 25 August 2018
Visit the Banff Centre website
AER at Banff Centre for Arts and Creativity includes:
Five-week residency
Free shared accommodation and catering
Use of a shared-studio space
Round trip flight to Alberta
Curator / critique feedback
UAL grant of £500 on completion of the residency and final report.
Please note the applicants are responsible for visa, health and travel insurances.