Closed: KHOJ, New Delhi, India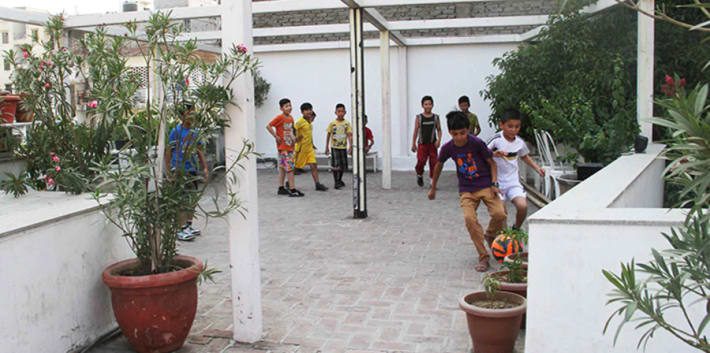 Applications now closed
Residency: 1 - 29 August 2017
Successful Applicant Announced:
Vanessa Lovell, MA Fashion (Textiles for Fashion Pathway) student at Central Saint Martins, was selected for the AER 2017 Residency at KHOJ in New Delhi, India this Summer.
About AER
The Art for the Environment International Artist Residency Programme (AER) was launched in 2015 by UAL Research Centre for Sustainable Fashion and UAL Chair of Art and the Environment Professor Lucy Orta. AER provides UAL graduates with the exceptional opportunity to apply for a 2 to 4-week residency at one of our internationally renowned host institutions, to explore concerns that define the 21st century - biodiversity, environmental sustainability, social economy, and human rights.
AER 2017 Residency at KHOJ International Artists' Association, New Delhi, India
Established in 1997 as an annual workshop, Khoj is now one of the most influential contemporary art organisations in Delhi, playing a central role in the development of experimental, interdisciplinary, and critical contemporary art practice.
With a focus on building international networks, developing alternative pedagogies, and learning through collaboration and exchange, Khoj residencies create unconventional synapses between art and disciplines such as science, architecture and fashion.
Khoj aims to facilitate change by encouraging artists and audiences to engage with vital concerns such as ecology, sustainability and community participation.
Read the reports from previous AER Residencies: