Closed: Domaine de Boisbuchet, Lessac, France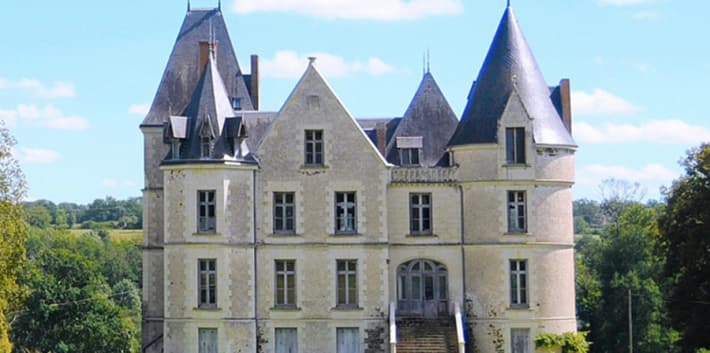 Applications now closed
Residency: Two intensive weeks, 25 June - 1 July and 23 – 29 July 2017
Successful Applicant Announced:
Marco Pantaleoni - MA Fine Art student at Central Saint Martins was selected for the AER 2017 Residency at Domaine de Boisbuchet.
Read the announcement on the Postgraduate Community blog
About AER:
The Art for the Environment International Artist Residency Programme (AER) was launched in 2015 by UAL Research Centre for Sustainable Fashion and UAL Chair of Art and the Environment Professor Lucy Orta. AER provides UAL graduates with the exceptional opportunity to apply for a 2 to 4-week residency at one of our internationally renowned host institutions, to explore concerns that define the 21st century - biodiversity, environmental sustainability, social economy, and human rights.
AER 2017 Residency at Domaine de Boisbuchet:
Domaine de Boisbuchet in South West France, integrates innovative architecture and design into the splendid setting of a 19th century French country estate, offering a unique creative and collaborative environment for people of all cultures to share.
Boisbuchet's intensive workshop programmes invest deeply in cultures that respect the past and build for the future, at the same time stimulating research that promotes a more sustainable relationship between the natural and the man-made.
AER is offering a UAL graduate the opportunity to take part in two intensive one-week workshops at the Domaine de Boisbuchet: Electro Nature led by artist collective Studio Drift and Address the Site led by renown textile designer Petra Blaise.
Read the reports from previous AER Residencies: