Closed: Banff Centre, Alberta, Canada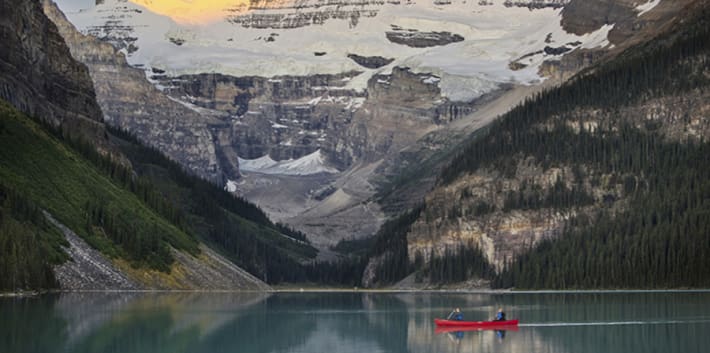 Applications now closed
Residency: 11 September – 6 October 2017
Successful applicant announced:
Rachel Bacon, MA Drawing Alumni, Wimbledon College of Arts was selected for the AER 2017 Residency at the Banff Centre for Arts and Creativity in Canada.
Read Rachel's AER Residency Report
Read the announcement on the Postgraduate Community blog
About AER
The Art for the Environment International Artist Residency Programme (AER) was launched in 2015 by UAL Research Centre for Sustainable Fashion and UAL Chair of Art and the Environment Professor Lucy Orta. AER provides UAL graduates with the exceptional opportunity to apply for a 2 to 4-week residency at one of our internationally renowned host institutions, to explore concerns that define the 21st century - biodiversity, environmental sustainability, social economy, and human rights.
AER 2017 Residency at Banff Centre Canada:
How might thinking in geologic time affect our societal and cultural impetuous for rapid innovation and acceleration? What could this framework bring to artistic and curatorial practice?
The 2017 UAL Art for the Environment International Artist Residency Programme is offering a 4-week residency at the world renown Banff Centre for Arts and Creativity in Canada, to take part in the program Geologic Time, at the Banff International Curatorial Institute (BICI).
As the long timescales and system dynamics of the Earth come up against the abrupt history of human actions, what is at stake for cultural production? Art histories are full of biophysical processes – from the enabling effects of industrial fossil capitalism, to the legacies of landscape representation. Yet how might curatorial and artistic practice venture beyond the great gulf between society and nature that was forged by a nineteenth-century understanding of human activities?
Through a program of fieldwork, seminars and private study or studio practice participants will ponder geological formations and stratigraphy, minerals and resource extraction, in order to speculate about a more expansive, slower and longer-term view of art, exhibitions, and their institutions.
AER at Banff Centre for Arts and Creativity includes:
Four-week residency
Free accommodation and catering
Use of a shared-studio space
Round trip flight to Alberta
Curator / critique feedback
UAL grant of £500 on completion of the residency and final report
Read the reports from previous AER Residencies