About the Language Centre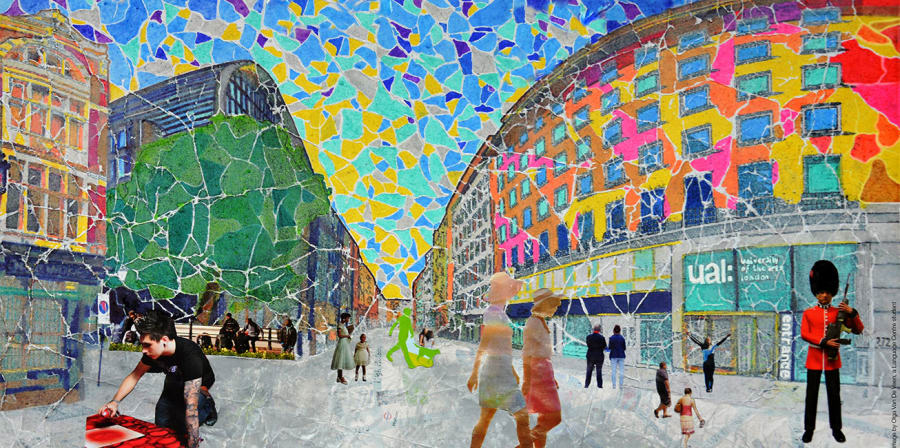 Ten reasons to choose us
We are British Council accredited, and members of EnglishUK.
We are part of University of the Arts London, which combines Camberwell College of Arts, Central Saint Martins, Chelsea College of Arts, London College of Communication, London College of Fashion, and Wimbledon College of Arts, making up the biggest creative university in the world.
We offer university quality teaching, courses and facilities.
Our class sizes are small - an average of 12 and a maximum of 15 or 16.
We have a fantastic location, close to Holborn underground station in the centre of London.
The building is also the headquarters of University of the Arts London, so you can use all the facilities including the café, computer centre and art gallery.
On arrival at the Language Centre you will receive a University ID card which will give you access to facilities across the 6 colleges including libraries, social areas and galleries.
We offer interesting courses that combine English with art, design, communications and media as well as our General and Academic English programme.
The Language Centre is a creative, exciting place to study, whatever your reason for learning English or another language.
The Language Centre and UAL are committed to providing a safe and secure environment for all of our students. In particular we recognise the responsibility to safeguard the wellbeing of children, young people and vulnerable adults.
Helpful and friendly
There is a full orientation programme on arrival, including a placement test and a tour of our facilities. We will give you a welcome pack that includes essentials like stationery and a student guide.
There is a great social programme that takes place in the evenings and takes advantage of our exciting location. Language students are also invited to participate in activities led by UAL's Students' Union, including the University's societies. More information can be found on the Arts SU website.
We are very proud of our well qualified teachers. Many of them have additional qualifications in a range of academic subjects including the areas of art, design, fashion and communication.
All our classrooms have a large flatscreen television or projector, DVD player and networked PC. Some of these classrooms also have interactive whiteboards. We also have a small library where you can borrow English books and you can also access all of the facilities of the University, including libraries, bars, galleries, cafeterias and many other student services.
Special care for you
Our Welfare Officer can help you with doctors, dentists, banks, travel arrangements and anything else you may need while you are with us.