Becoming a UAL student is about so much more than the course you choose to study. It's a life-changing experience involving growing in confidence, meeting new people and living in the middle of a global cultural and creative centre. London is an integral part of the UAL identity - it defines, inspires and challenges us and is central to the experience of studying with us.
These pages will introduce you not only to London, giving you a taste of what it has to offer, but also to how we can support you with the transition to living in the world's creative capital and the facilities and opportunities available to you as an international UAL student.
Each of our halls of residence provides you with a communal and enriching experience, giving you the opportunity to connect and collaborate with fellow students from across our 6 Colleges. We also offer services to support you throughout your time with us, from advice and counselling to academic support and social events.
Useful information
Order a 2018/19 pre-degree and undergraduate prospectus.
Download a 2018/19 Postgraduate Course Guide.
Visas and immigration
Our Student Advice Service has advisers who are specially trained to give immigration advice. They are qualified to advise on enquiries such as applying for or renewing your visa, police registration, visa regulations relating to working in the UK, and visas to visit other countries during your studies. They can also provide you with guidance on other matters, such as opening a UK bank account, access to medical care and visa options for when you have graduated.
International Student House
International Student House (ISH) arranges social and cultural events for international students in London. As a UAL student, you can join ISH for free and attend events such as free cinema screenings, discounted trips around the UK and Europe, musical events, and much more.
In addition, ISH generously provides UAL scholarships for international students. Check the Scholarships Search Tool for more information.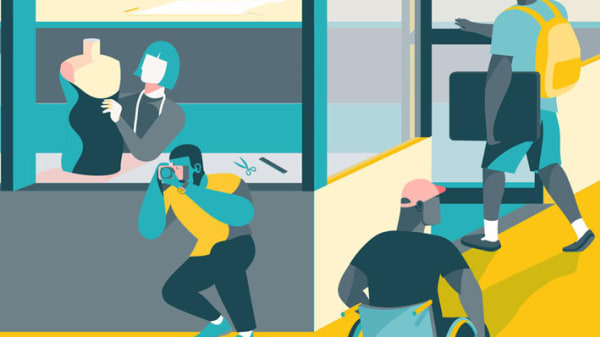 The Big Welcome will help you navigate your first few weeks at university in London and take advantage of all there is to offer - free guides are available to download.
Many services, both online and in person, are available for international students to help your academic progress in both theoretical and practice-based studies.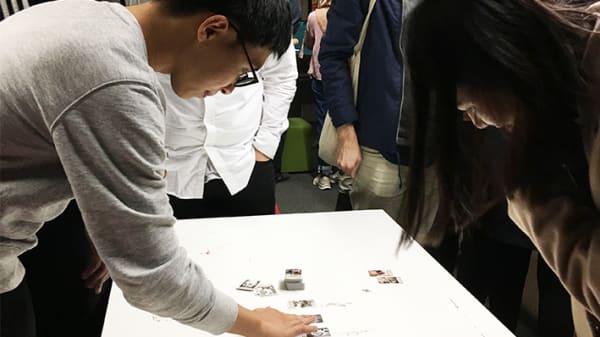 The Language Centre offers English and English Plus courses to students from all over the world.