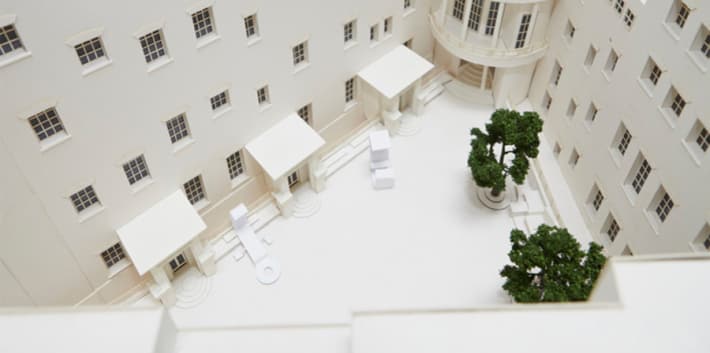 Information about costs you will likely incur in addition to your tuition fees.
Living costs
We estimate that your living costs during your time at UAL will be between £240 and £1,000 for each month of study. These costs do not include rent and bills payments, and are likely to vary significantly depending on your personal needs and wants.
UAL has multiple sites across London and so you should be mindful of the potential costs that may be incurred in travelling to and from these locations. Additionally you may be required to visit museums, galleries and other venues in and around London as part of your learning and there may be a cost for such travel which you should also budget for.
In reaching this estimate we have conducted a living costs survey to complement existing student expenditure data from a variety of sources, including the National Union of Students (NUS).
You can find out more on the costs of essentials and how to save on our Guide to London Living Costs.
Material costs and charges information
You will be expected to meet the additional costs which may arise as a result of materials and or compulsory field trips connected with your course. We estimate that these costs could be between £100 and £500, but this amount may vary depending upon the range of materials and techniques which you may wish to adopt. You may also choose to go on other field trips or research visits and the costs of these could be between £50 and £150.
This information has been provided to ensure you are fully aware of, and consider very carefully, the likely living and additional costs associated with your chosen course. To help with the cost of studying with us, we offer a range of scholarships and bursaries. The amount of funding provided by each award varies, with some covering the full cost of tuition and others providing a contribution towards living costs. Eligibility will depend on criteria such as your chosen subject or course, level of study and nationality. Use our Scholarships Search to see if there's an award that you can apply for.
Updates
We will update this webpage from time to time with new information as it becomes available. In the meantime, if you have any questions, please contact a member of your course team.