A Guide to London Living Costs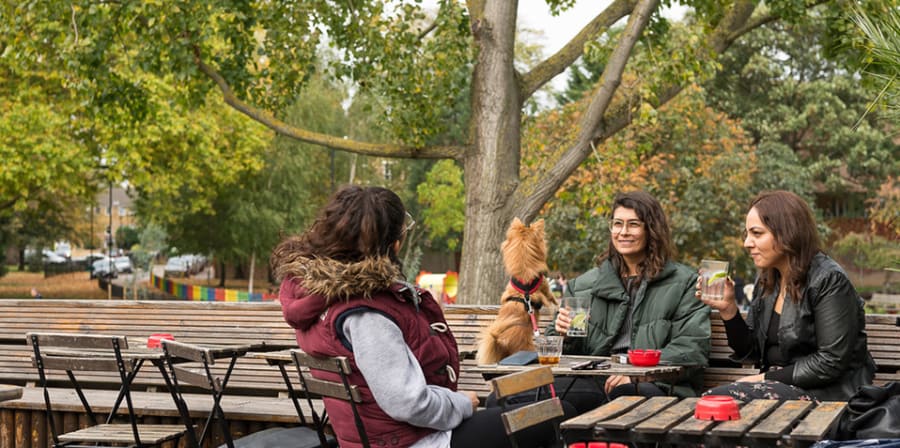 We've put together a rough guide on the cost of essentials like: rent, bills, food and travel so you can plan ahead (and have more left over for the fun stuff).
How much do things cost?
Average Weekly cost
More information
Accommodation
£130
There are also a few costs to cover before you move in. Find out more about accommodation.
Household bills
£25 or £0 if you're in halls
You can keep these low with our tips on saving money, spotting deals and student discounts below.
Food and housekeeping
£35
You can still save by buying cheaper brands and trying to eat out less (we know food in London is hard to resist).
Mobile phone
£6-10
Many phone networks offer student discounts.
Travel
£23

Students get 30% off on public transport.

Study costs
Varies
Your fees cover basic materials, spaces and support but you'll need to buy any extra special materials you choose to produce your work.
How you can save (discounts!)
Lots of places in London offer great student discounts. Here are just a few that you can use to make spending easier:
Council Tax - you may be exempt from paying Council Tax.
Travel - you could save 30% on travel with:
* 16-18 Zip Oyster photocard
* 18+Student Oyster photocard
* 16-25 Railcard
NUS Extra - enjoy fantastic discounts on clothing, food, health and fitness, entertainment and more.
IT discounts - get money off on things like Apple computers and Microsoft Office.
ArtFund Student Art Pass - save big on entry to London's amazing museums and exhibitions.
How you can manage your money
Here are some good tools to help you keep track of your funds:
Welfare benefits
Welfare benefits are payments given by the United Kingdom (UK) government to certain people on low incomes, or to meet specific needs. Find out more here.
How we can help
If you end up in considerable non-University debt while you're a student, it is vital that you to seek advice immediately.
The Student Advice Service has specialist regulated Debt Advisers who provide free, confidential and impartial advice and support for non-UAL debts. They can help students to:
Manage repayments
Regain control over their finances
Stop increasing pressure from creditors
A few things to remember
Tuition fees aren't included here so do make sure that's all organised before you start your course.
Everyone's experience is different and living costs can vary, so we've provided you with an average.
If you do run into any financial trouble, contact the Student Advice Service as soon as possible – we're here to help.