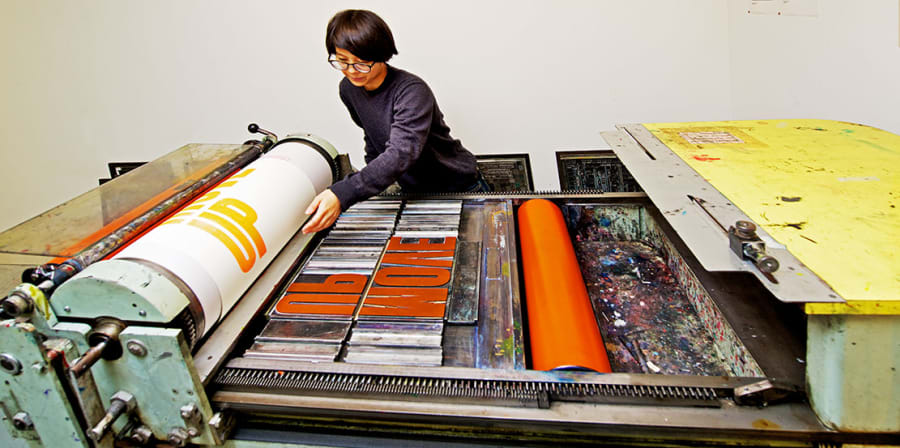 If your application to study at UAL is successful, you'll receive an offer email or a notification from UCAS track to let you know the good news, so make sure you look out for this.
Next steps for offer holders
Once you've received an offer, there are different steps you need to follow depending on whether your offer is conditional or unconditional, and whether you're a Home/EU or international student.
Conditional and unconditional offers:
First of all, check your offer email to see if your offer is 'conditional' or 'unconditional.'
Conditional: This means that you have to meet certain requirements, which will be specified in your offer email or via UCAS Track.
Unconditional: This means that all offer conditions have been met. All offers must become fully Unconditional before we can admit you to the University.
Conditional offer holders
Once you've received your results/certificates:
Scan a copy of each original certificate
Upload your scanned certificate(s) to your UAL Applicant Portal as soon as possible
Bring the original copy of your certificates to present at Enrolment.
Accepting your offer
If you applied to a pre-degree or postgraduate course, you can accept your offer through the UAL Applicant Portal. If you applied for an undergraduate course through UCAS, accept your offer via UCAS Track.
Applying for accommodation
If you need to find a place to live while studying at UAL, our Accommodation Services team can provide information and advice to help you find the right place for you, whether that's in one of our halls of residence or in a privately-rented home.
Take a look at our accommodation pages to find out what rooms we have available in our halls of residence. To apply, you'll need to register for an account and complete the online application.
If you're thinking about renting private accommodation, see our guide for tips on searching for a place, finances and moving.
Applying for funding
Make sure you read through the information on our fees and funding webpages to see whether you're eligible for any funding or scholarships and to get advice on living in London as a student.
Staying in touch
Keep an eye on your inbox and even your spam folder for emails from our enrolment team, to find out everything you need to know about starting your journey at UAL.