Central Saint Martins Postgraduate Welcome Day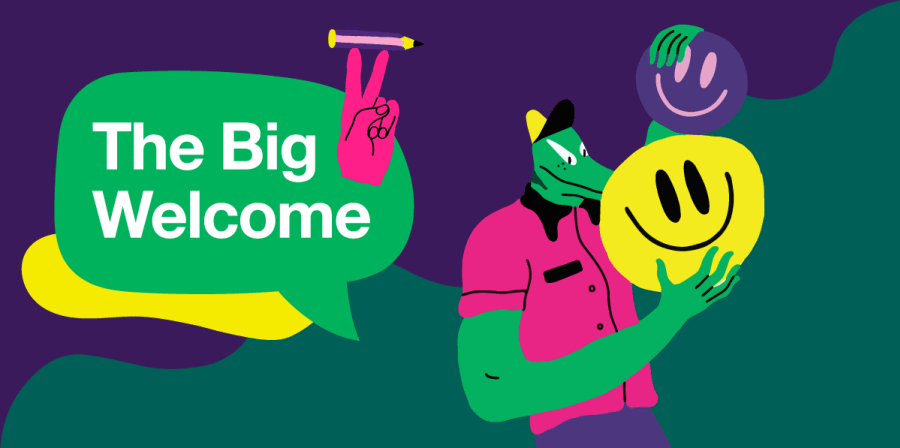 Wednesday 22 January, 2pm - 4pm
Room C202, CSM, King's Cross, N1C 4AA
Starting your course at Central Saint Martins in January? We can't wait to welcome you and show you around! Come along to our welcome event on Wednesday 22 January, 2-4pm and meet other new postgraduate students from a variety of courses.
This is also a chance to meet our Deans and Arts SU (our Students' Union). You'll be introduced to the University Services available to support you during your time at CSM, including Counselling, Language Centre, Academic Support, Student Advice Service, Post-grad Community and more. We'll be serving free food and drink, and offering tours of the building, including our library, theatre, bar, museum and gallery. You'll also receive a free CSM tote bag filled with lots of freebies from businesses in the local area!
Where is Room C202?
Not sure where the room is? Come to the CSM entrance barriers, where you'll find a welcome desk with some friendly faces to show you where to go. We look forward to seeing you there!
Student Guides
Central Saint Martins (CSM) is one of six colleges which make up University of the Arts London (UAL). We've put together some student guides which contain essential information about the University and your college - useful contacts, checklists, a welcome from our Students' Union, maps and more.
Download your guide now (PDF 6.88MB).
You'll also have a personal printed copy of the guide waiting for you to collect at your welcome event.
Student Life
Want to find out more about what's going on around King's Cross? Visit our student life page and view our local area guides with recommended places to eat, green spaces, and arts and culture venues. You can follow CSM on Instagram, Facebook and Twitter to be kept up to date with our events, news and opportunities for students! You'll also be automatically signed up to receive our student newsletter, CSM Weekly, sent every Monday to your University email address to keep you in the loop. Don't forget to download the MyUAL app, and check our student newsfeed regularly for important info.