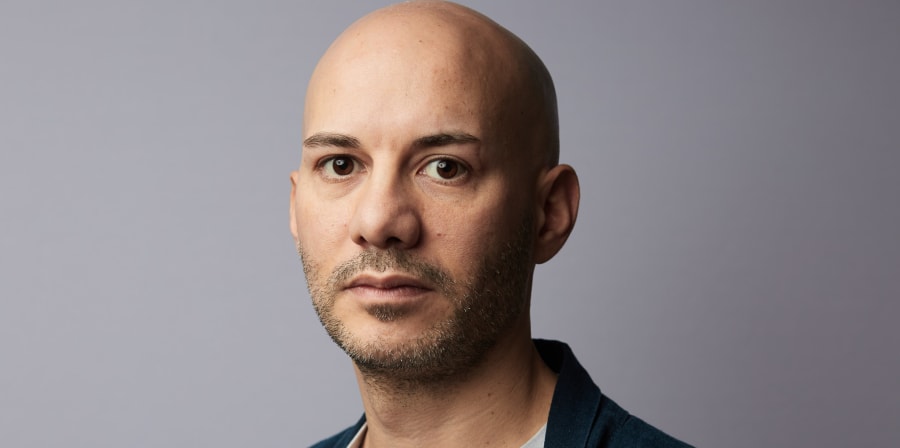 Establishing a freelance career as a creative is always difficult when you first graduate, not to mention when you graduate right before a global pandemic takes hold of the world! Andrea Capello graduated from his BA Photojournalism and Documentary Photography from LCC in 2019, since then his work has been profiled by The Guardian and he's started to establish his freelance documentary photography career. We caught up with him to gain a better understanding of how Arts Temps has helped to shape his journey.
Hey Andrea, thanks for catching up with us today, it's been great to see your photos from The Line that you took over the summer. How did you find working for one of Arts Temps' first clients outside of UAL?
It was a fantastic project to work on! The Line is an art walk that runs along the River Lea in East London. One of the best things about the project is that they hire sixteen 18–20-year-olds from local schools in East London and offer them this fantastic opportunity to engage with the public and give them more information about the work on display. Making art more accessible to the general public and creating work opportunities for young people interested in a career in the arts.
For most of these guys it was their first paid work experience so it was great to be part of their journey. I was hired as a photographer, documenting the Youth Guides and the artwork – it's a great project and it was a wonderful experience.
You graduated three years ago now, could you tell me a little about your practice?
I'm a freelance photographer. I've been working commercially with individual client (headshots, portraits), working in a studio as a studio manager and assistant, and managed to collaborate in the past with publications sharing photo-essays and articles. I also work in the event sector (mainly in summer, for cycling events). So quite a lot!
How has Arts Temps helped to support your early career?
It's actually been quite important in helping me find my feet after I finished my studies. I signed up in September 2019, so right after I graduated, and I've been working Arts Temps jobs on and off since then. Actually my biggest regret is not signing up sooner – the knowledge, experiences and network I've gained from Arts Temps has been incredible.
I've been working in the Reprographics department in LCC since January 2020 which was my main source of income throughout the pandemic so in some ways Arts Temps has been vital to me!
That's great to hear that these jobs were able to provide you with some stability through such a difficult time. What would you say was the most valuable thing you learned from Arts Temps?
My course was fantastic for teaching me the skills I needed to take high quality and engaging images, and how to edit and display the finished product, but Arts Temps helped me to apply these skills into real world scenarios and what's actually required in being a freelance photographer.
One of my first jobs after graduating was documenting the OurHaus Festival at Central Saint Martin's in 2019. From this role I learned about the importance of including editing hours in your rate, how to communicate with the client and how to best accommodate their desires in a realistic way.
I think Arts Temps has also been useful for providing me with networking opportunities, I'm always chatting to as many people on a job as I can to support my freelance career. For instance, whilst working with The Line I was chatting to the public and gained a new client from these conversations who I later took some headshots for. That would be my main recommendation to students: use Arts Temps for the networking opportunities these roles present you with, you never know where a conversation might end up!
To see more of Andrea's work you can check out his portfolio and Instagram.